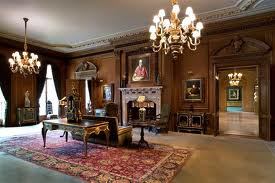 The last weekend before the school started the kid and I spent a couple of hours "getting into educational mode", we visited The Frick Collection www.frick.org . If you've never been there and are in NYC, I suggest do, you won't regret it. Fine paintings, sculpture, furniture and some collectibles like Limoges are on exhibit in a grand house that once belong to Henry Clay Frick (thus the name), the Pittsburg coke and steel industrialist who bequeathed his New York residence and art works to establish this public gallery. Some house renovations and more art acquisition were done after his and his wife's death to now hold over 1100 works of art in a magnificent house just across Central Park East. The gallery also holds concerts, lectures and other educational activities along with offering a nice collection of books in their Art Reference Library.
The museum is not for young children, they actually don't admit anyone under 10. But it's a great choice to spend the afternoon away before going out for drinks and a fancy dinner to impress your date. And if you're really into it, may I suggest Daniel www.danielnyc.com just several blocks down on 65th Street. The fine art will be appropriately paired with a top-notch fine cuisine and service. 🙂 It will truly be a day to remember!
Since the gallery is a historical place, most of the rooms are set as a display of centuries-old furniture and household items creating a unique feel that you're really inside the house sometime in the 1800s. There is a deep nostalgia about the bygone era, which we have glimpses of walking through the rooms and hallways where every corner holds a piece of history and our connection to the future with the hopes that my son's children will be able to stroll through the same place and enjoy the art that is ever modern as time is just an illusion at the Frick's house.
What's Cooking This Week
Speaking about something fine and imported, salmon isn't native to the Mediterranean waters, therefore, it's more of a modern addition to the Italian cuisine. With its silky texture and many health benefits that it provides, salmon is now a staple in most Italian restaurants and seems to be the fish of choice when you want to give your family an off-night from the usual meat options. The recipe that continues our Italian series would be a great offering for both, the finest restaurant or your family table.
Recipe # 10
Salmone alla Senape
(Salmon in Creamy Mustard Sauce)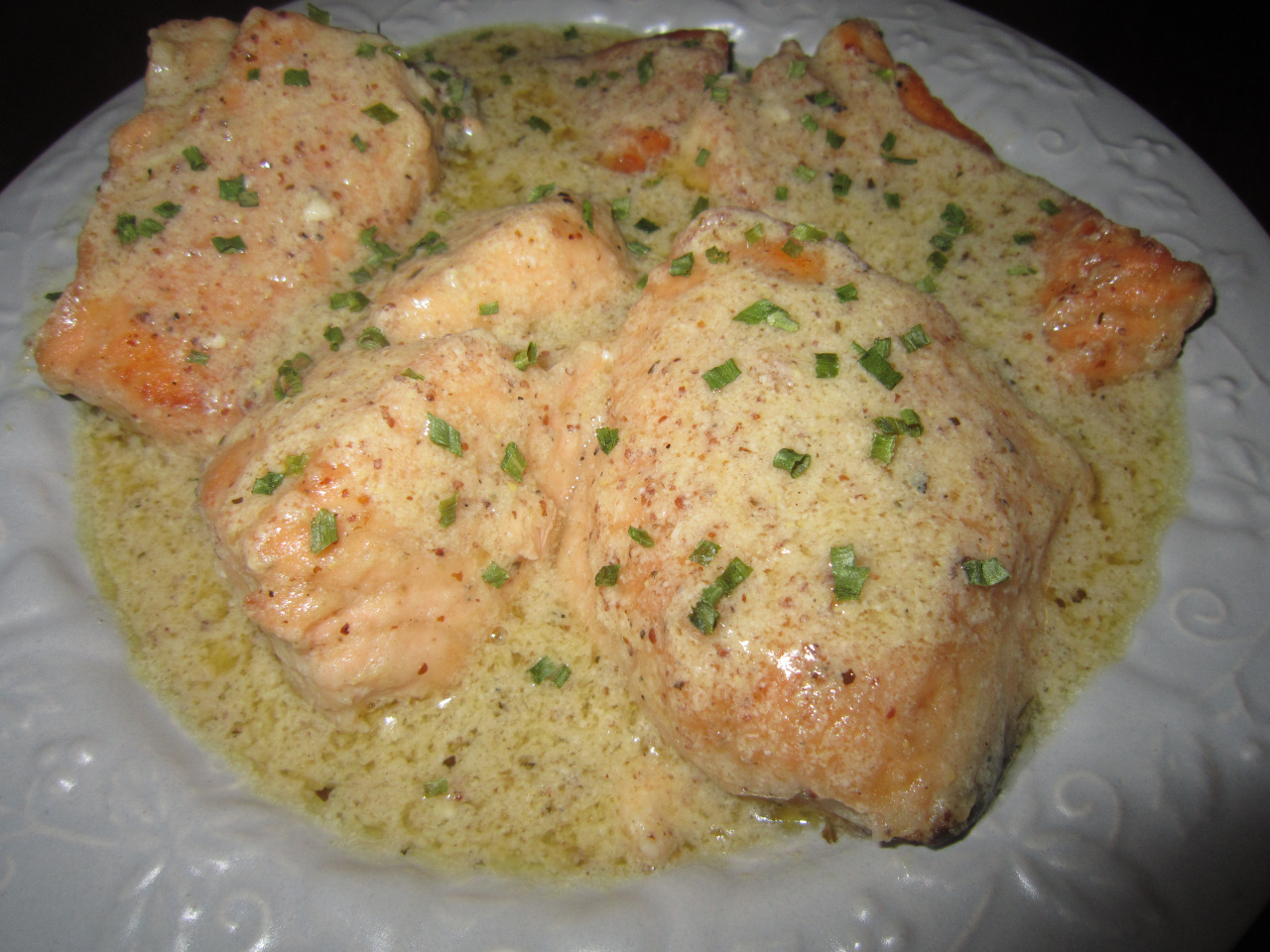 1.5 lbs of salmon, portion size
1/2 cup of white wine
1/2 cup of fish stock
1/4 cup of heavy cream (I used unsweetened Mimic Cream)
2 Tbspoons of butter or oil spread (I used Earth Balance)
2 Tbspoons of Dijon mustard
1 Tbspoon of lemon juice
1/2 tspoon of dried basil
Seasoned flour for coating (I used Better Batter gluten free mix)
salt, pepper
olive oil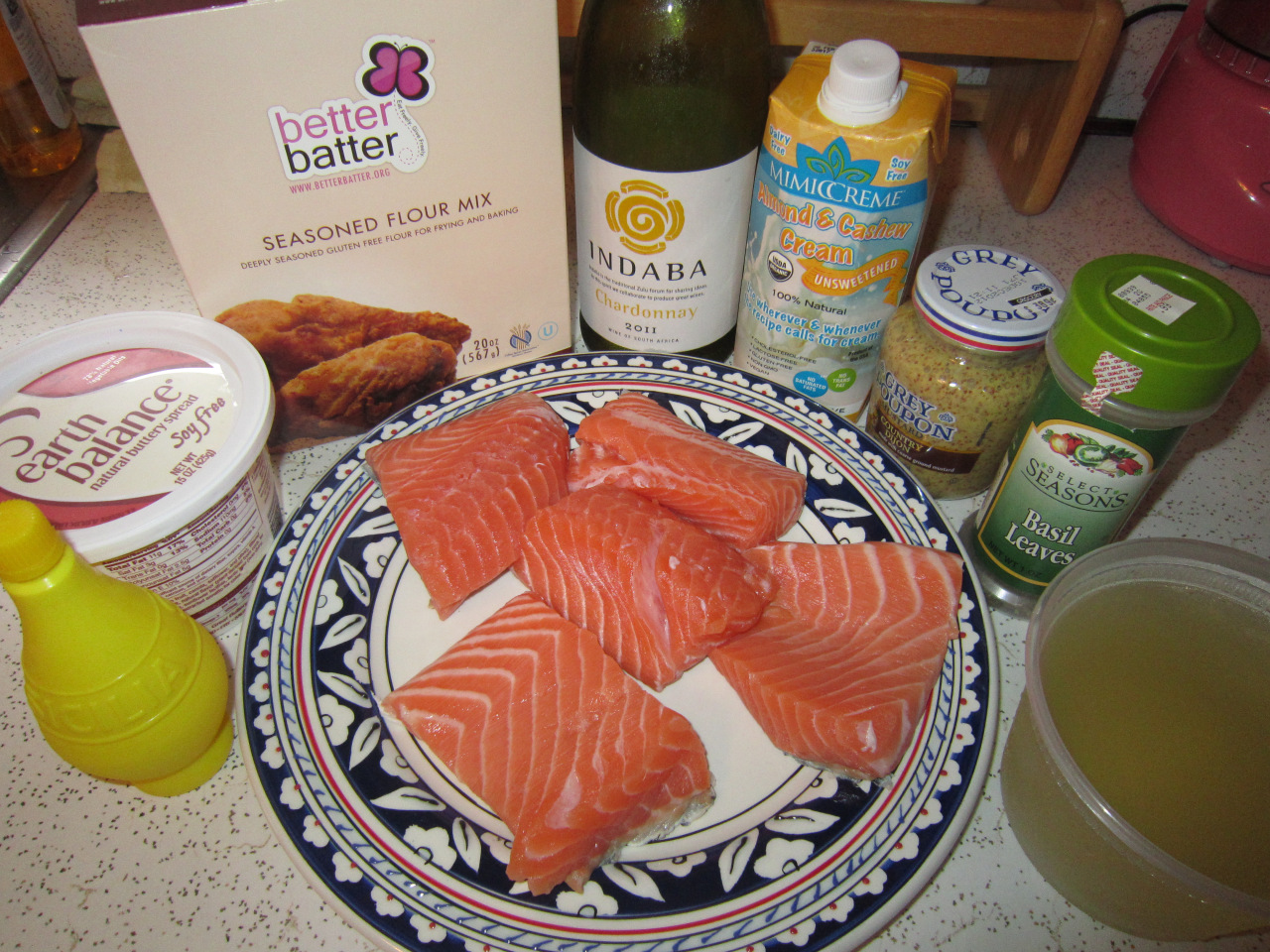 Heat up some olive oil in a pan, coat the salmon pieces with flour and cook for about 1-3 minutes (depending on thickness) on each side. Set salmon aside and discard the oil.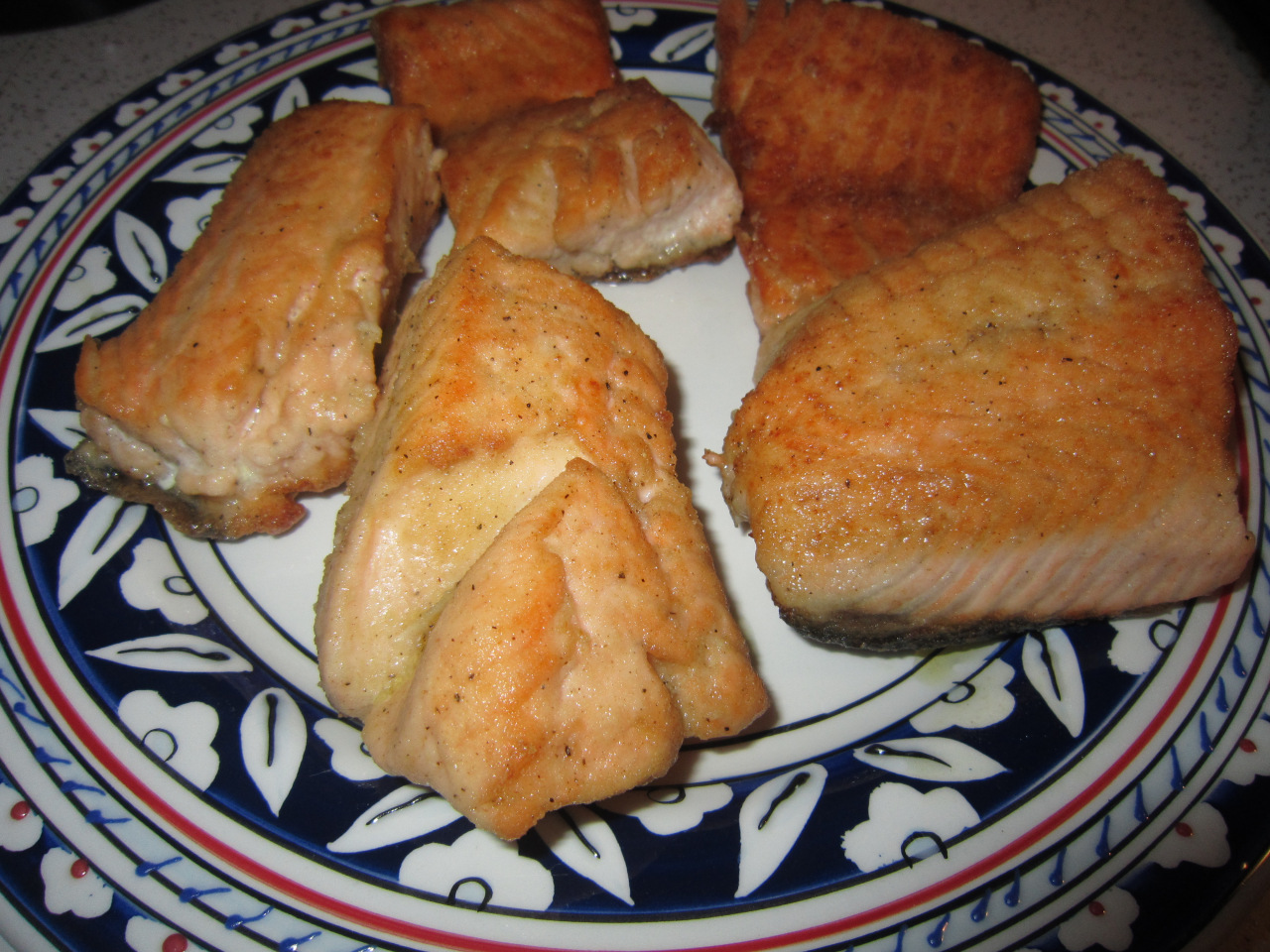 Return the pan to the stove, heat up oil spread/butter, add wine, salt/pepper and simmer for a couple of minutes. Add fish stock, lemon juice, basil and mustard, mix well and let it simmer some more. Gradually add the cream stirring constantly and simmer for another several minutes.
Then return salmon to the pan and simmer until the liquid is reduced coating the fish with spoonfuls of the sauce as it cooks. You can serve this dish over rice or pasta, I thought it was great with a side of salad and a piece of gluten free focaccia bread (to dip in the sauce). 🙂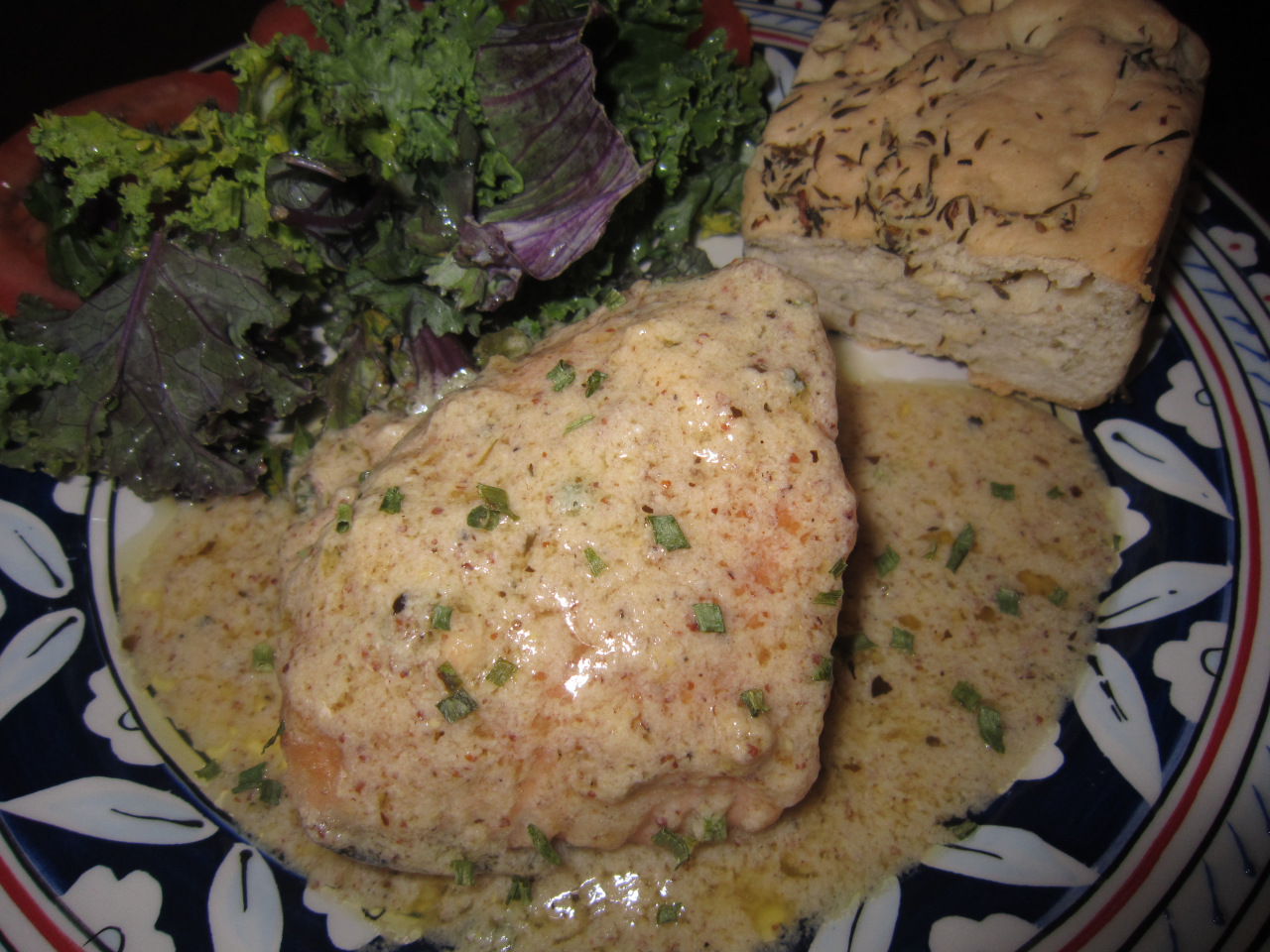 Enjoy!