Pick Your Battles And Sweeten The Deal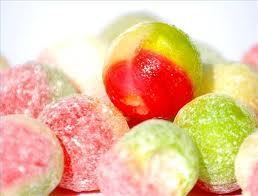 If you have teens in the house (or just kids period), then chances are you know exactly what I'm talking about. Pick your battles and sweeten the deal are the best negotiation tactics to still remain sane while raising a teenager. And, yes, they'll bend and stretch every possible boundary and limit (including the limits of your voice projection or the length of the silent treatment to ultimately test the aforementioned sanity).
My coworker asked me why I have to call my son who is home alone all day to see if he ate as clearly at the age of 15 he can choose if and when to eat. He sure can. But he often won't. In a typical teen manner, he is just too busy with "more important" things. But it only lasts till the exact second he hears my steps at the door. And then I'm greeted by a moody and ravenous teenager who wants his food NOW. So see, my middle-of-the-day calls are about 10% maternal worry and a whole 90% self-preservation (bad bad mommy 🙂 ).
 I do have a list of my bargaining points (and use them wisely). Like making the kid's favorite food, aka anything with bacon, is pretty high on a negotiation ladder. Or getting some new "techy" stuff is usually priced for some "extra credit" accomplishment. Yes, bribery at its best, but letting the kid know that "you just have to do certain things because I said so or because it's good for you" doesn't always work. Adding the element of a reward (which becomes a negotiation point in itself as you can always remove it later if the result is not up to your standards) makes the experience much more pleasant, for both of us.
Yep, the proverbial "carrot and stick" story that unfortunately works. And I don't use it every single time. Some things need to be done "just because I said so".
What's Cooking This Week
Speaking about "sweeten the deal". Italian sausages are pretty high on the kid's food preferences ladder too, but he likes them spicy, which I'm not a huge fan of, I prefer them sweet. The recipe that continues our Italian series satisfied us both and was a nice diversion from the usual sausage dishes offerings.
Recipe # 6
Salsicce Con Salsa di Frutta Piccante
(Sausages In A Spicy Fruit Sauce)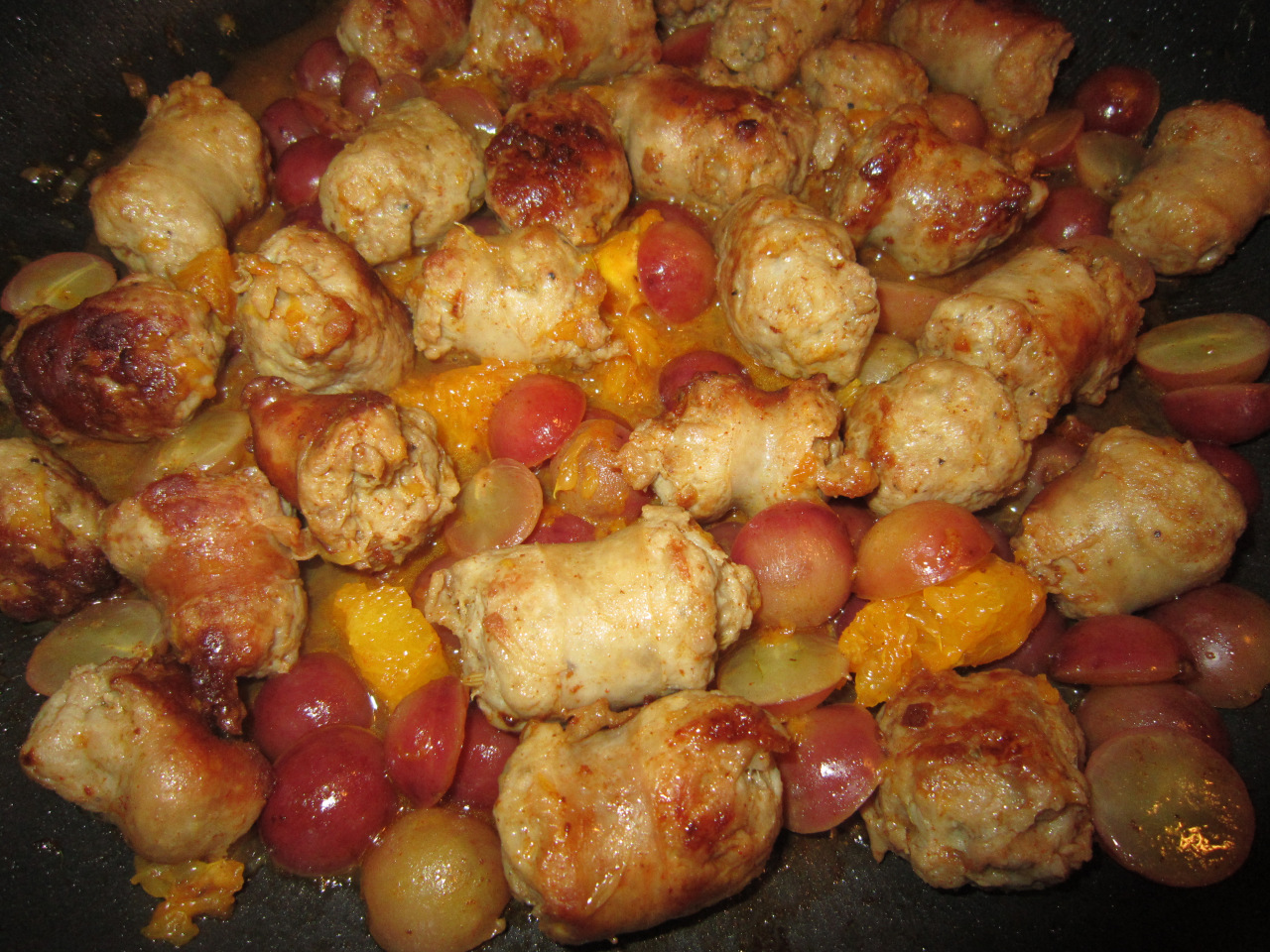 5-6 sausage links (I used turkey sausage), cut into smaller pieces
1 cup of grapes, cut in half
1/2 orange, cut into pieces + juice from 1/2 of orange
2 large garlic cloves, crushed or minced
1 small pepperoncini cut
1 tspoon of paprika
1/2 tspoon each of dried basil and thyme
salt, pepper, olive oil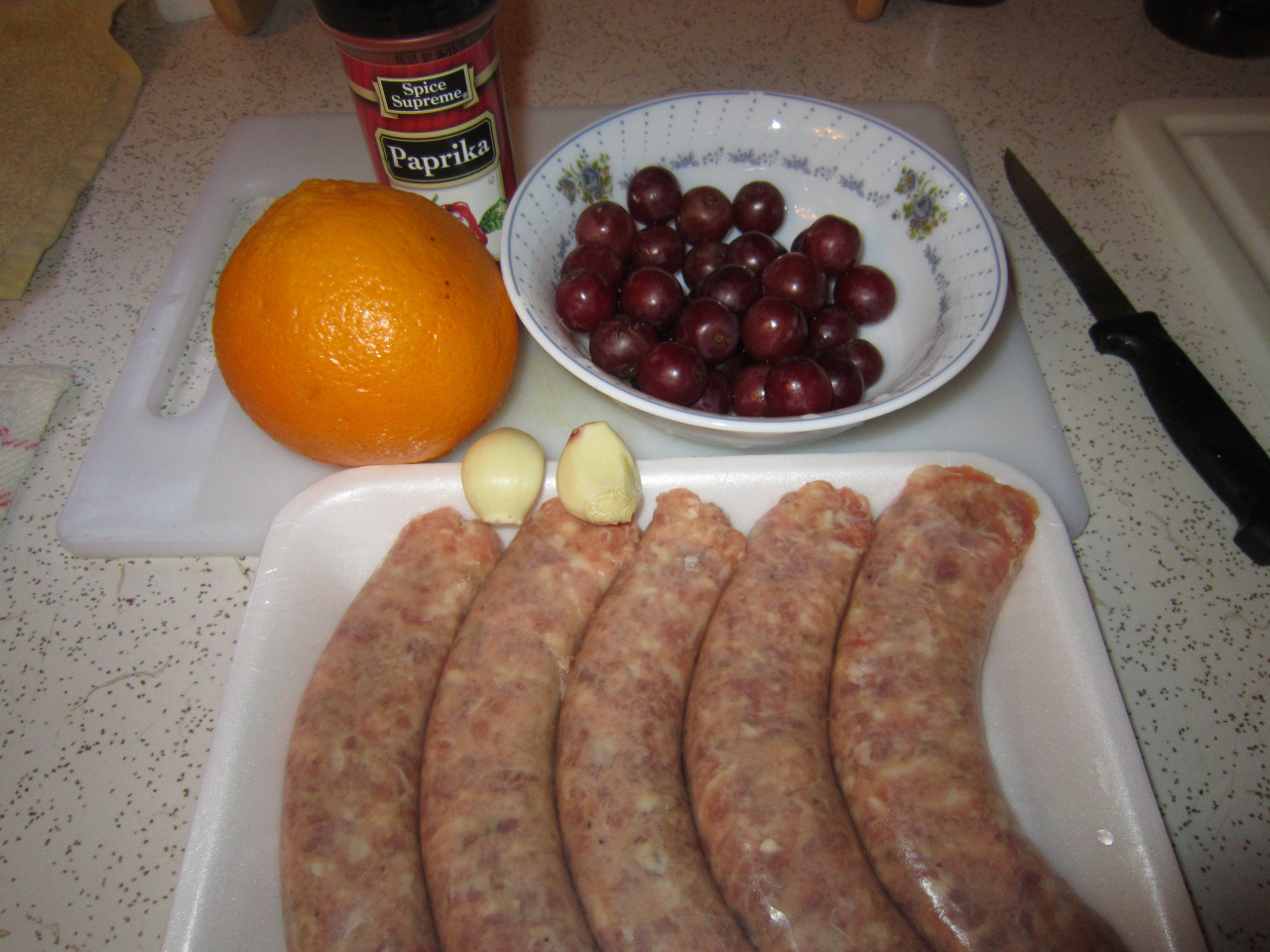 Heat up some olive oil in a frying pan and saute crushed garlic until lightly golden. Add sausage pieces and let them cook until about half done. Then add cut pepperoncini, cut grapes and 1/2 orange pieces along with the juice from the other 1/2 orange. Lower the heat and let the sausages stew in the fruit sauce until almost done. Add paprika, spices, pepper, use salt very lightly and finish cooking.
You can serve this over pasta or rice, but I suggest you try it with millet. Naturally gluten free and very low on a glycemic index, millet with its sweet nutty flavor is a perfect addition to this dish.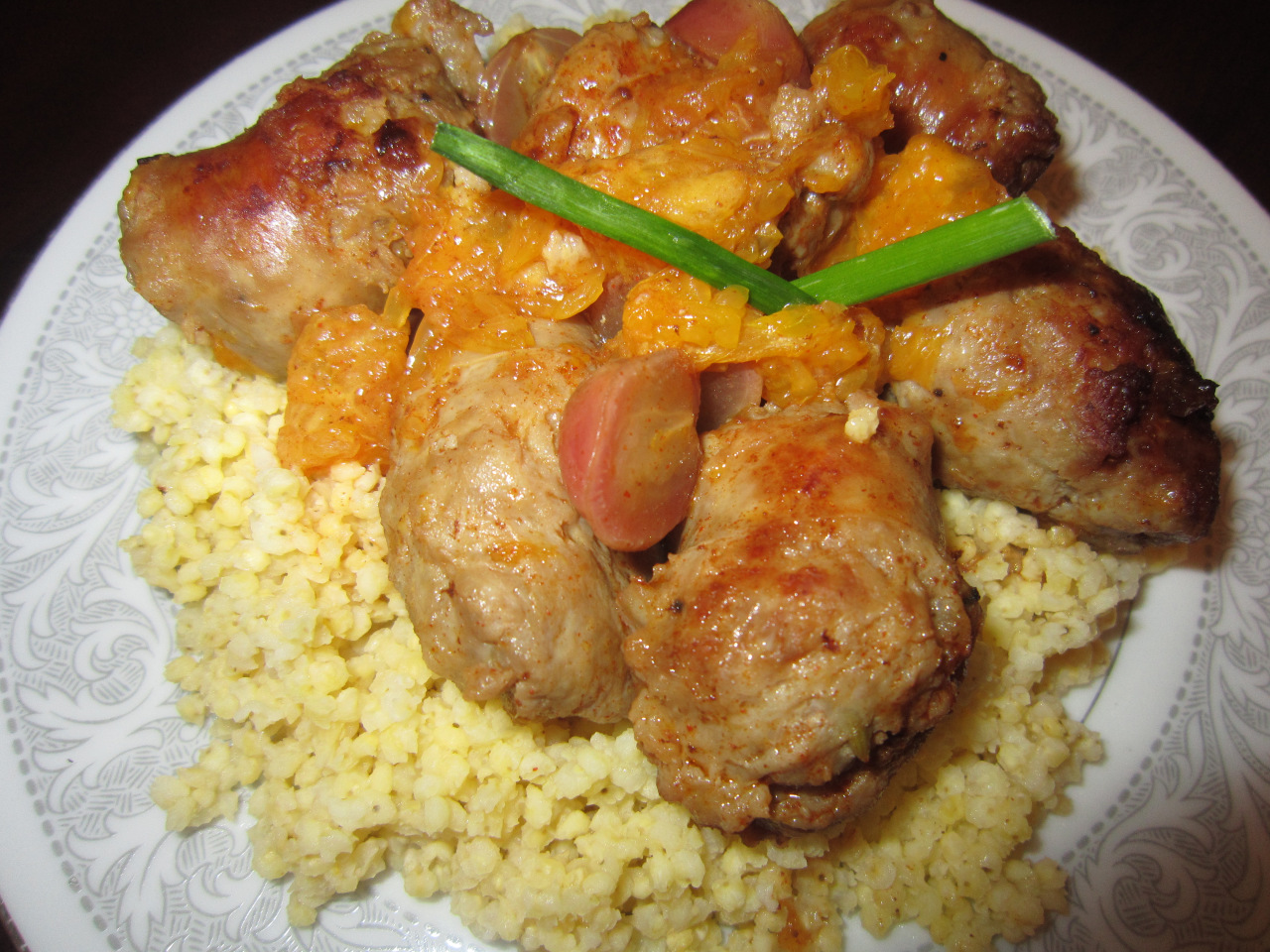 Enjoy!