Since my Italian studies just started (and as the school year is approaching), it's hard not to think back to my own school years and all the memories, good and bad, that came flooded as I found myself being a student yet again.
 I've spent 21 years studying (between regular school, 2 different colleges and then graduate school), and I'm apparently very good at it. Yet going back into school mode is kind of difficult when you're in your mid 40s. Let's just say your memory and brain activity is not that "sharp" as it used to be, but it sure is a nice exercise as I memorize new words and try to produce unfamiliar sounds.
My fondest memories about being a student come from the graduate school experience, maybe because I was older and more mature, or maybe because it was the last time I was actually in school. The level of teaching and the dedication of student body was simply outstanding and visiting professors made the experience just so much more enjoyable and educational. One of the interesting thing we had in grad school (or rather didn't have) were grades. At least not in a familiar sense of A, B, C or 100%, 90%. We only had "pass" (which was an equivalent of either A or B) or "not pass" (which  was C or below), there was also "honors" (or A+). The idea was that it's a grad school, not grammar school, the concentration should be on the actual work and learning the skills not worrying about the details of +s and –s, and if you can't master at least a B-level work, you shouldn't be in grad school to begin with. I think this notion has worked splendidly, there wasn't a single student who worked below the B level, and many had "honors", but we were not worried about things like GPA, we just put all our efforts into learning to navigate the professional field. I credit a lot of my professional skills back to the grad school when a lot of time was spent learning and not just earning grades.
What's Cooking This Week
Since school is in session, we're making a recipe that's a great way to start if you're just learning to cook. Yet it's savory enough to satisfy a more sophisticated palate. And we're continuing our Italian series so there's some Mediterranean flare to this dish.
Recipe # 2
Galetto Glassato
(Roasted Cornish Hen With Balsamic Glaze)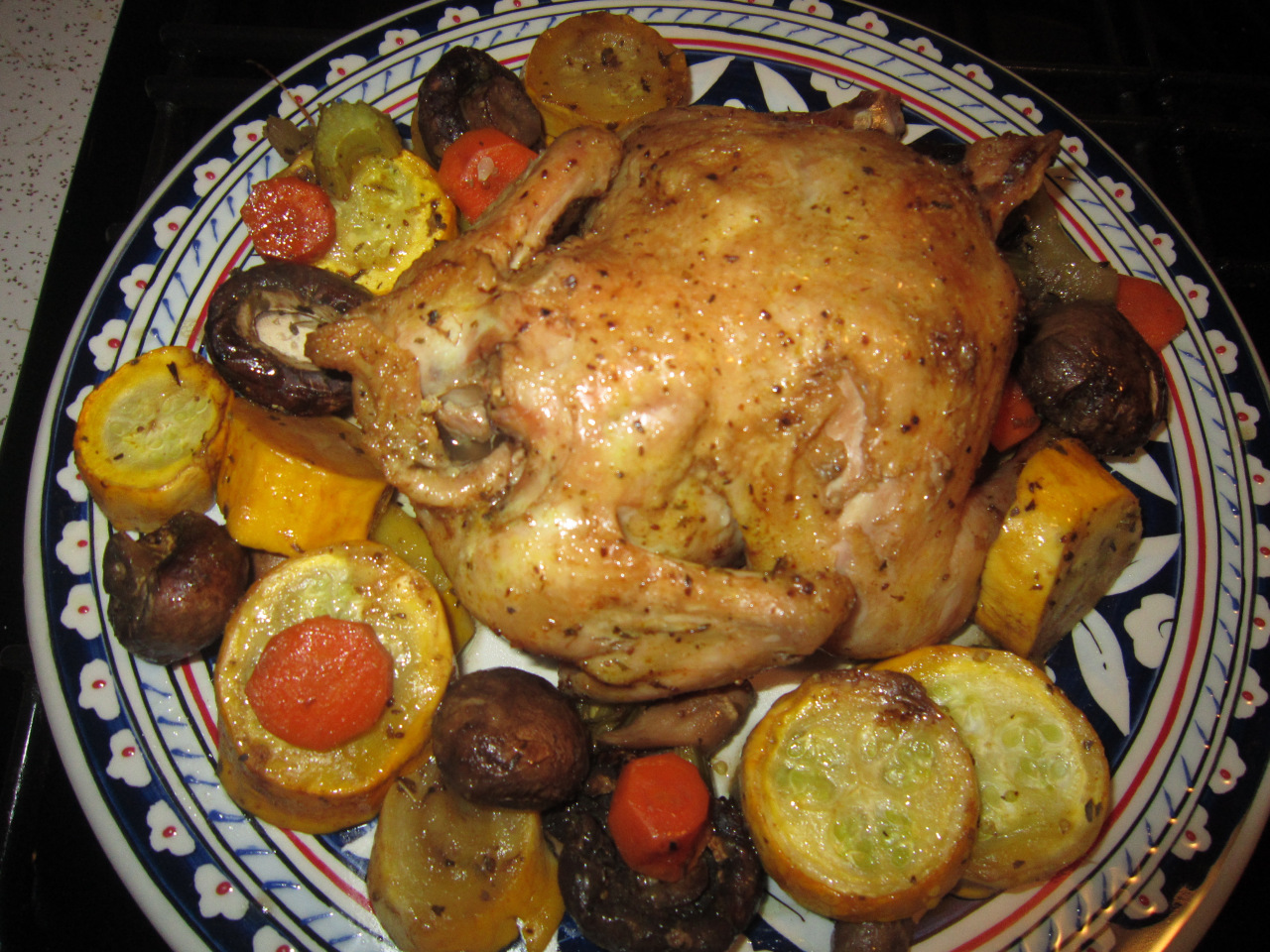 2 Cornish hens
1 package of baby Bella mushrooms
2 medium zucchini
2 carrots
2 celery stalks
1/2 cup of chicken stock
1/2 cup of white wine
4 Tbspoons of balsamic vinegar
1 + 1 Tbspoons of honey
dried basil, oregano, salt, pepper
2 fresh rosemary sprigs and bay leaves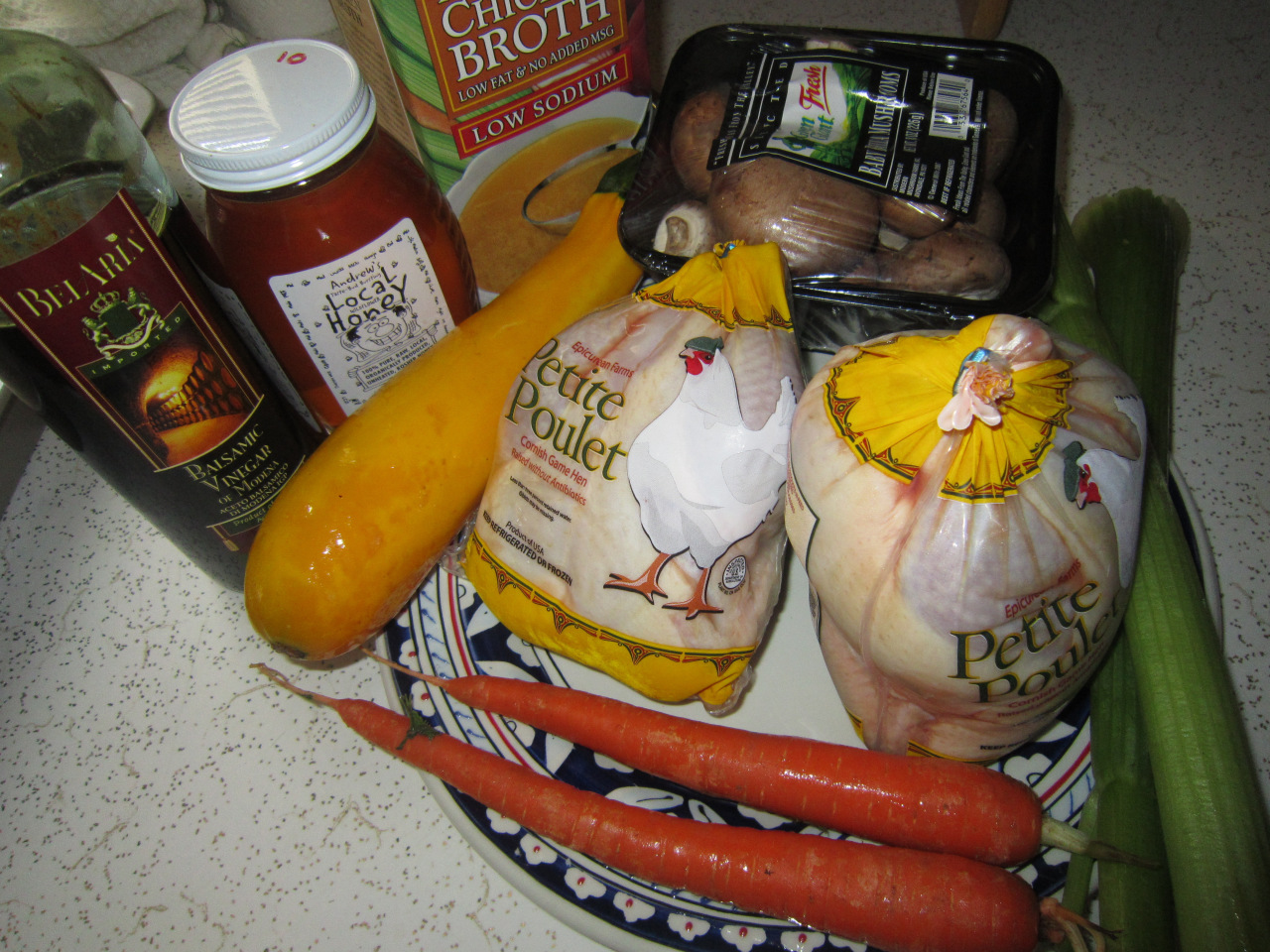 Wash and pat dry the hens and insert 1 bay leaf and rosemary sprig inside the cavity of each hen, season them with salt/pepper, spices. Cut the veggies, leave baby Bella mushrooms whole if desired, season them too. Pour chicken stock on the bottom of a roasting pan, arrange the veggies and place the hens on top of them.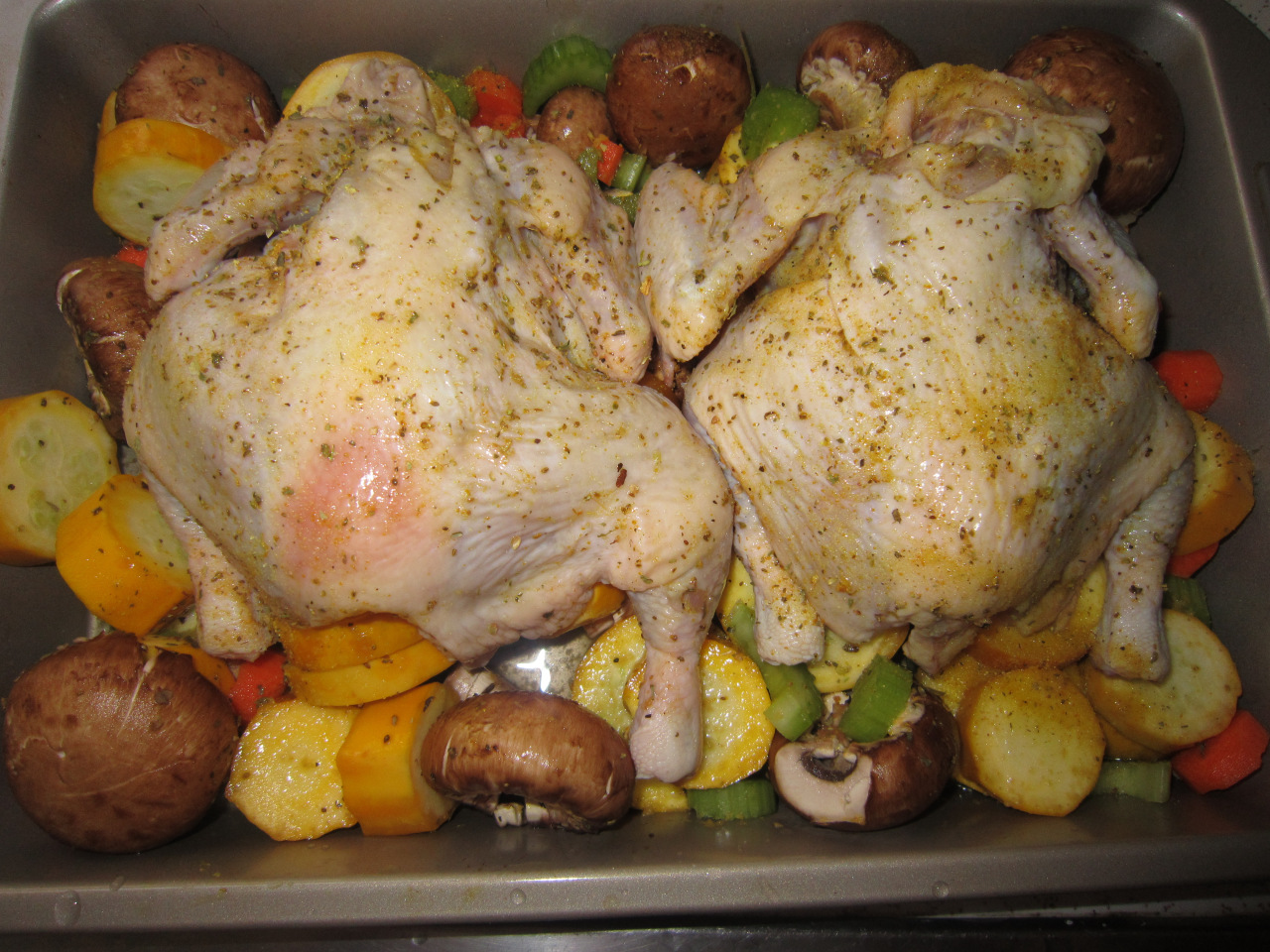 Roast at 400 degrees for about 20-30 minutes or until the hens are almost done and veggies are getting tender. In a mean while combine balsamic vinegar and 1 Tbspoon of honey. During the last 10-15 minutes of cooking, glaze the hens and veggies with vinegar and honey mixture several times (a pastry brush would help to do this job).
Remove the roasting pan out of the oven, take the hens and veggies out of the pan and collect all the remaining drippings to make a sauce. Add another Tbspoon of honey and white wine and heat it all together on low flame until about 1/4 reduced.
Serve hens and veggies with garlicky mashed potatoes and pour some sauce on top.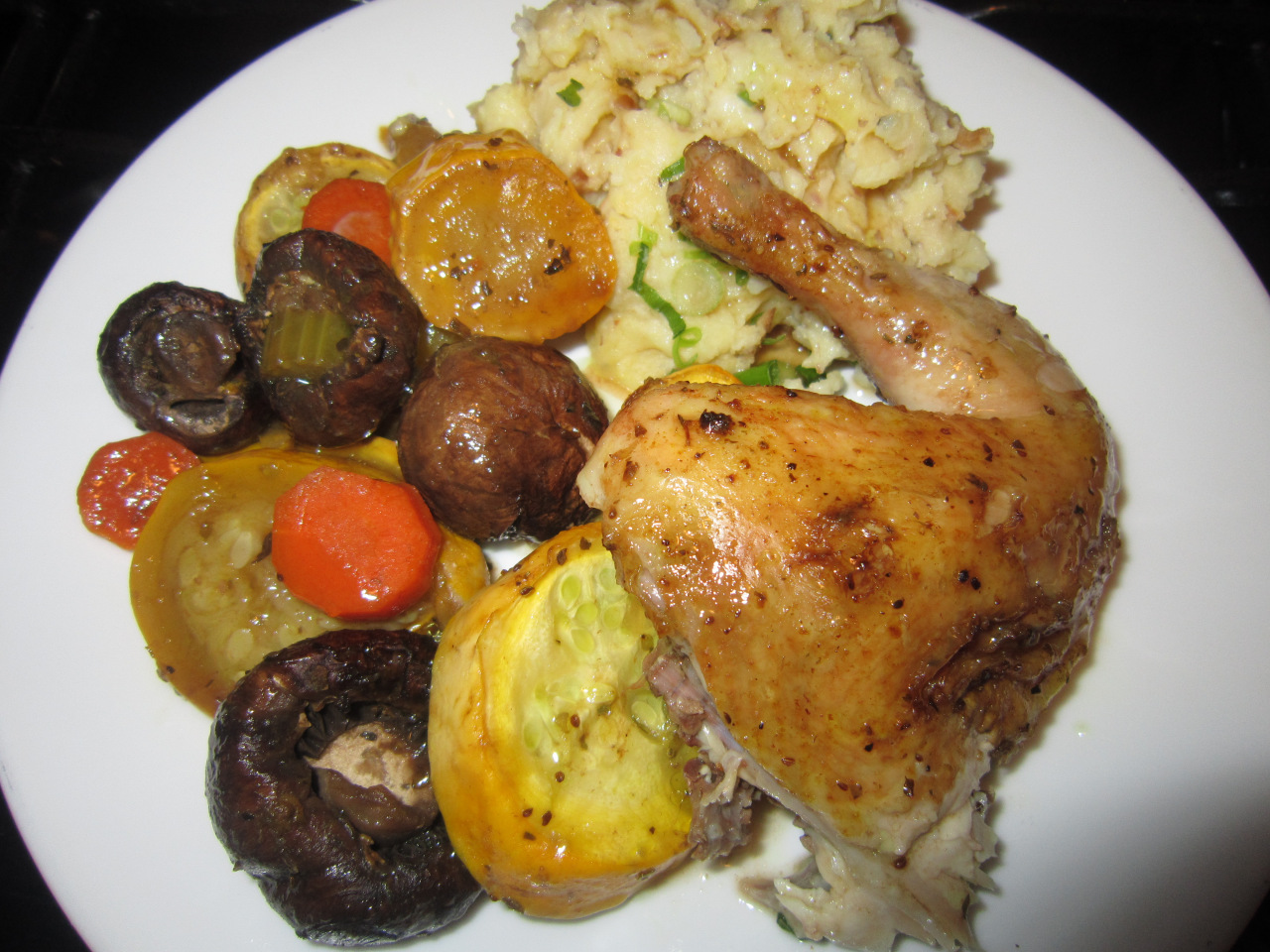 Enjoy!