Benvenuti Signore e Signori!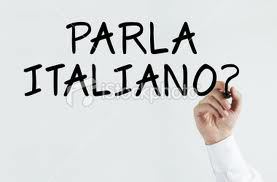 Do you actually speak Italian?
Neither do I. Yet.
But I do hope come the end of September I'll be able to.
If not molto bene but at least some Italian should be spoken. Again, hopefully!
When the summer just started, I was looking for some things to "spice up" my weekly routine, crossing one of the things on my "bucket list" looked like a great idea. I always loved Italian, its melodic simplicity combined with a grammar complexity, a great challenge that could be both trickery and rewarding.
So, when a Living Social deal email arrived into my mailbox, to take a class at the Rennert Language Institute www.rennert.com, I was immediately sold, Beginner Italian here I come!
And who knows, maybe in the future I'll continue my studies and improve my Italian. Wouldn't it be nice to say I speak three languages?!  All from different linguistic groups too. 🙂
So, for the next six weeks as I master some Italian grammar and pronunciation, I'll honor this rich culture and magnificent cuisine by making a series of Italian recipes. They are all based on the recipes and cooking style of Lidia Bastianich www.lidiasitaly.com/recipes . I love Lidia for her authenticity and "simplicity" bringing together style, taste, vision and family traditions. I've eaten at several of her restaurants, and the food has always been great. Back in a day when I was still eating gluten, my favorite pre-theater dinner would be a "trio" of daily pasta samplings at Becco.
So, join me on my Italian journey for the next six weeks! I'll be making a series of twelve recipes, some ingredients will be adjusted to my gluten/dairy specifications, or simply to my liking. You, of course, can use regular wheat and dairy version.
OK, let's Parla Italiano. Oh, and mangia, of course!
What's Cooking This Week
I felt that we should start with something very traditional, like tomato sauce, but with a tiny twist, just to make things a little more interesting. This small addition, brings up a fresh summer taste into a family favorite dish.
Recipe # 1
Spaghetti Con Salsa Di Pomodori e Mele
(Spaghetti/Linguine In Tomato Apple Sauce)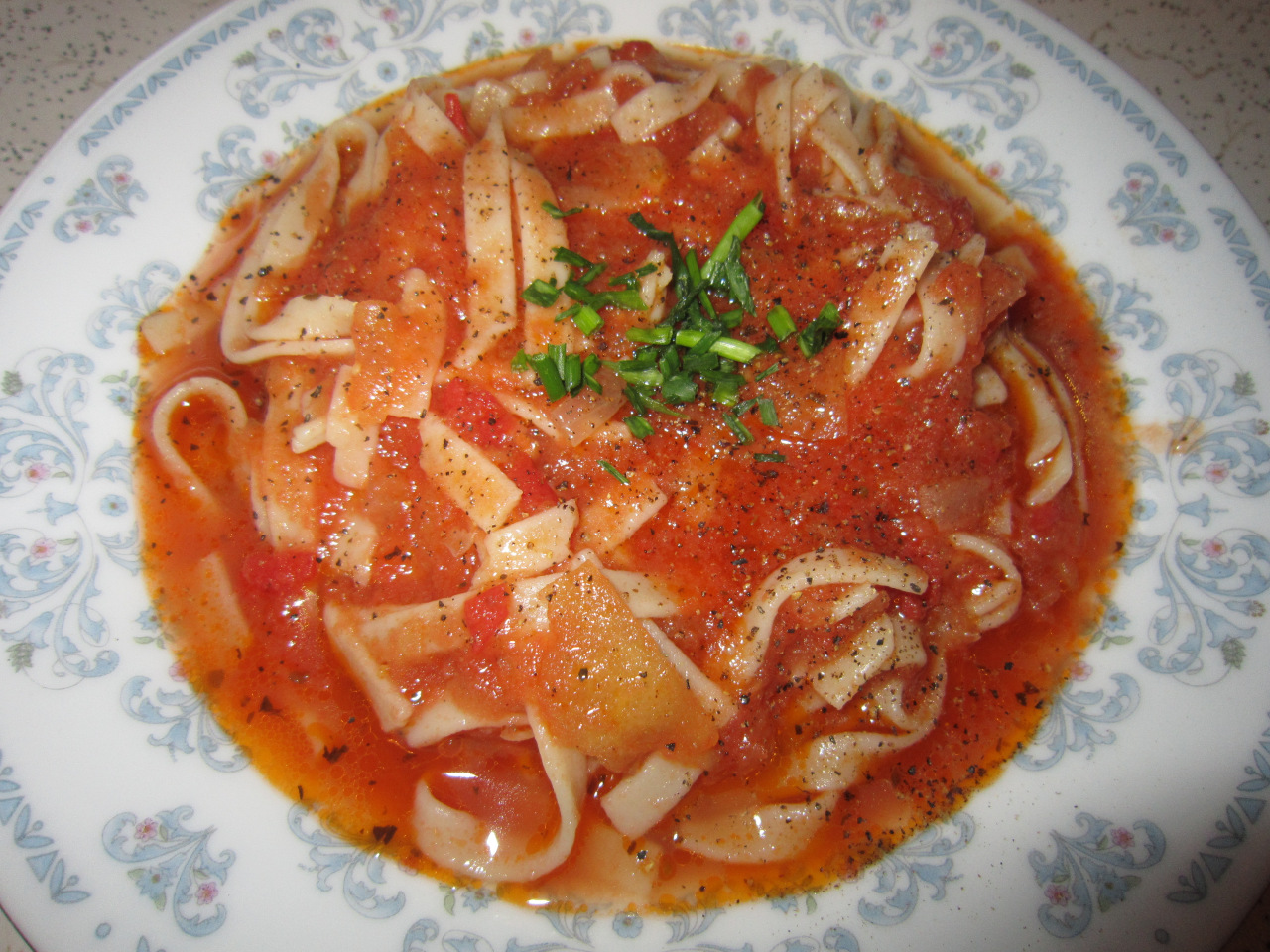 1 can, 28 oz, crushed or diced tomatoes
3 fresh tomatoes
2 tart apples like Granny Smith
1 medium onion
1 garlic clove
2 tspoons each dried oregano and basil
1/4 cup of white wine
1 lb of gluten free (or regular) spaghetti (I used linguine as I like them more)
salt, pepper to taste
olive oil
1 Tbspoon raw sugar (optional if you like a sweeter sauce)
shredded daiya (or regular mozzarella) to top the pasta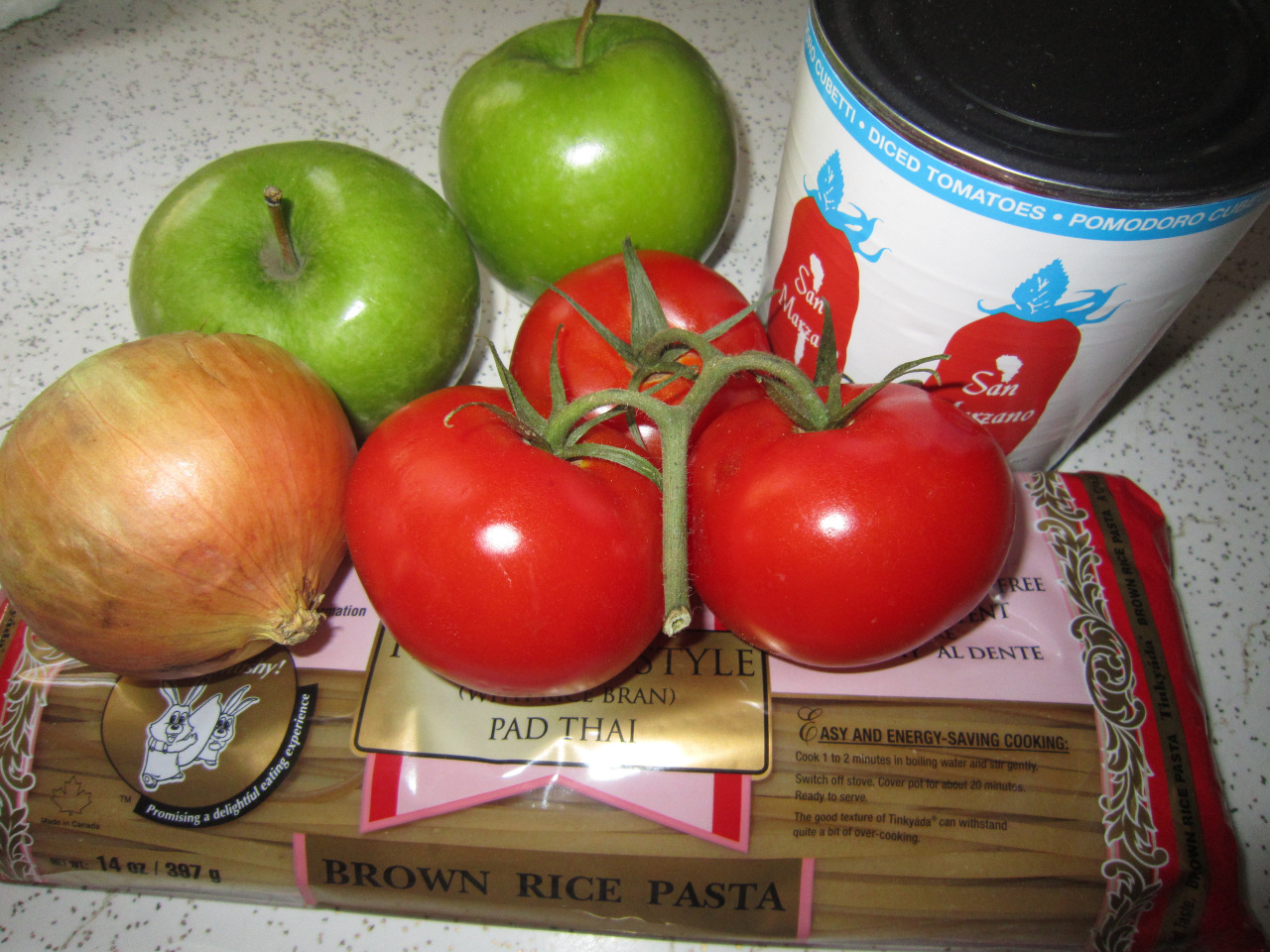 Chop the onion and garlic into small pieces and saute in olive oil until soft but not brown. In a mean while, empty the tomato can into a blender, chop tomatoes and add them there too. Blend it all together.
Add tomato blend to the onions and garlic, slowly bring to a boil, season, cover and let it simmer. Peel, core and shred the apples (rub with some lemon beforehand to prevent the shreds from turning brown). Add wine and shredded apples to the sauce, cover and simmer on a low flame for 20-25 minutes or until the apples are soft. Taste and season more if needed, stir in some sugar. A combination of fresh tomatoes and apples brings up that "straight-from-the-garden" sweet and tart taste.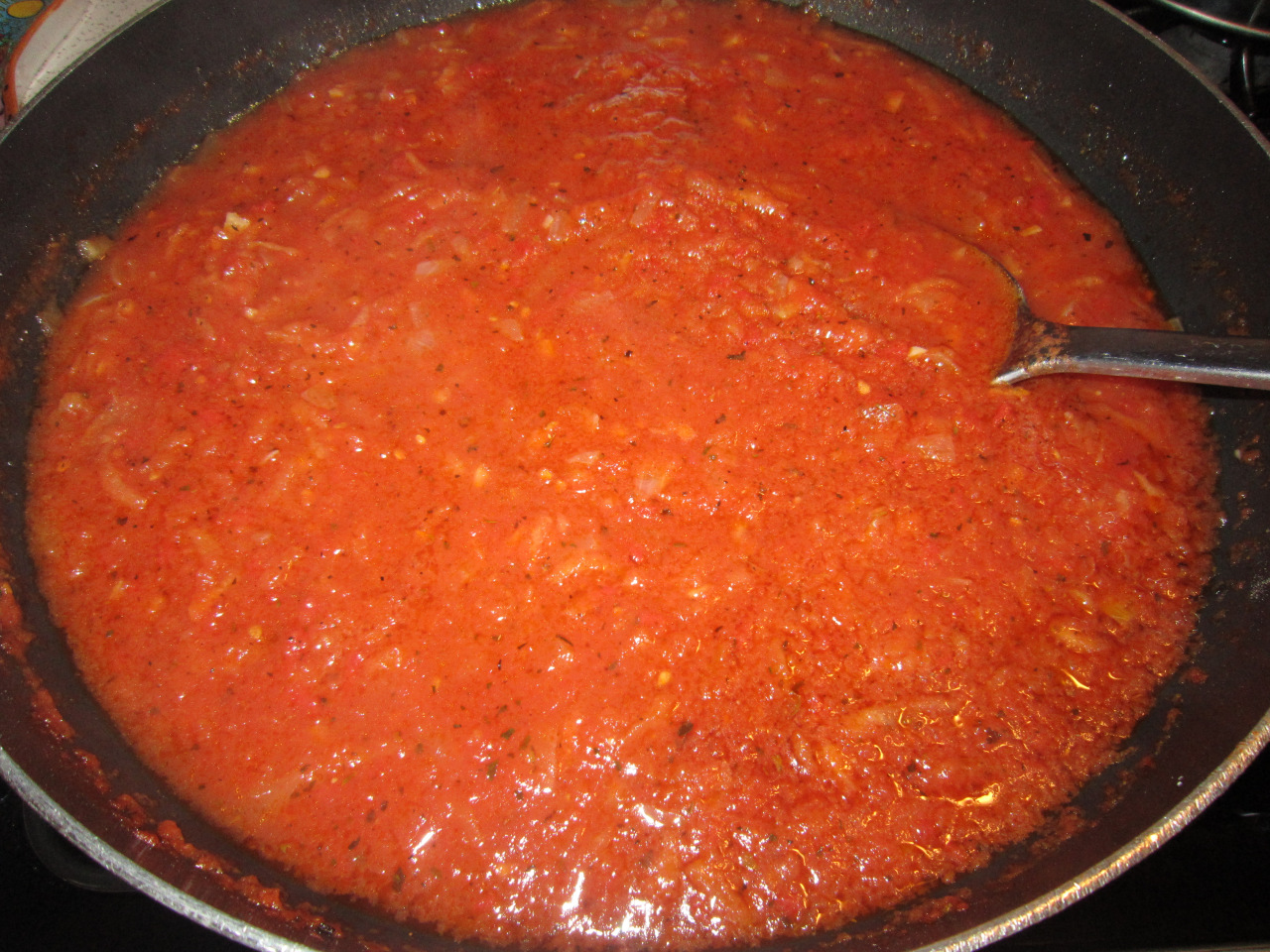 Boil pasta according to directions (rinse under cold water if using gluten free one), add pasta to the sauce and toss it around on a low flame. Serve with fresh ground pepper, herbs and daiya (mozzarella) shreds for a healthy yet completely satisfying meal.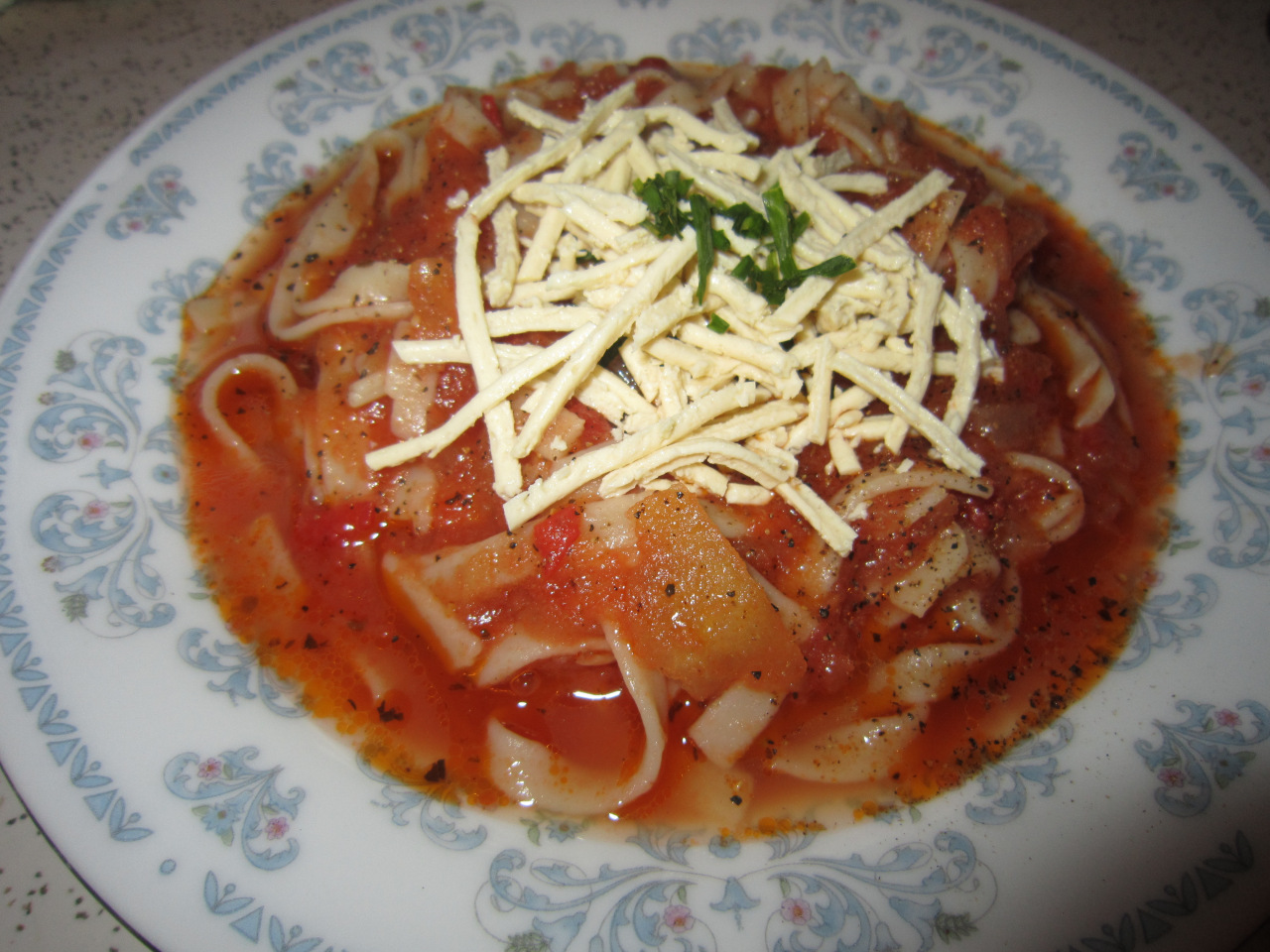 Godere! Enjoy!