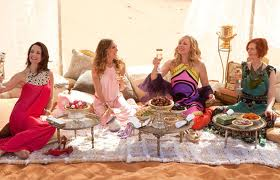 Maybe our girlfriends are our soul mates, and guys are just people to have fun with.
— Sex and the City
As the week drew to a close, nine fabulous New York girls gathered together to escape from heat and weekday responsibilities for a girls night in. The conversations were going, and the liquor was flowing, and everybody had a great time.
According to Carrie Bradshaw, in New York, you're always looking for an apartment, a job, or a boyfriend. And if you have two out of three, you consider yourself successful. I think she also meant to add that if you don't have your girls behind your back, none of those three are going to matter much.
The most important thing in life is your family. There are days you love them, and others you don't, but in the end they are the people you always come home to. Sometimes it's the family you're born into, and sometimes it's the one you make for yourself.
— Sex and the City
No topic was left untouched that Saturday evening, and no bottle was left unopened. From kids to men, from recipes to fashion, from gossip to childhood memories, along with splashes of wine and bourbon (and a whole lot of food), the good, the bad,  the ugly blessings in disguise and the heartbreaks turned into triumphs.
Maybe mistakes are what makes our fate…without them what would shape our lives? Maybe if we had never veered off course, we wouldn't fall in love, have babies, or be who we are. After all, things change, so do cities, people come into your life and they go. But it's comforting to know that the ones you love are always in your heart…
— Sex and the City
And no matter what each of us has gone through in life, we're still juicy, sassy, full of colors, dreams and ideas. None of us are from Georgia, but we're definitely peachy 🙂 So the night was hot, hot, hot, and it wasn't because of the weather!
What's Cooking This Week
What else is juicy, sassy, full of color and taste? Summer peaches of course. Drunken peaches that is. Especially topped with whipped cream and chocolate. If your peaches feel kind of bored and unmotivated to become anything but a quick fruit snack, give them a bath in bourbon and whip up a fabulous "dress" for them. And if you eat dairy free like me, use this amazing vegan whipped cream Healthy Top by Mimiccream for a nice mix of healthy nuts protein and coconut oil.
Bourbon Peaches With Vegan Whipped Cream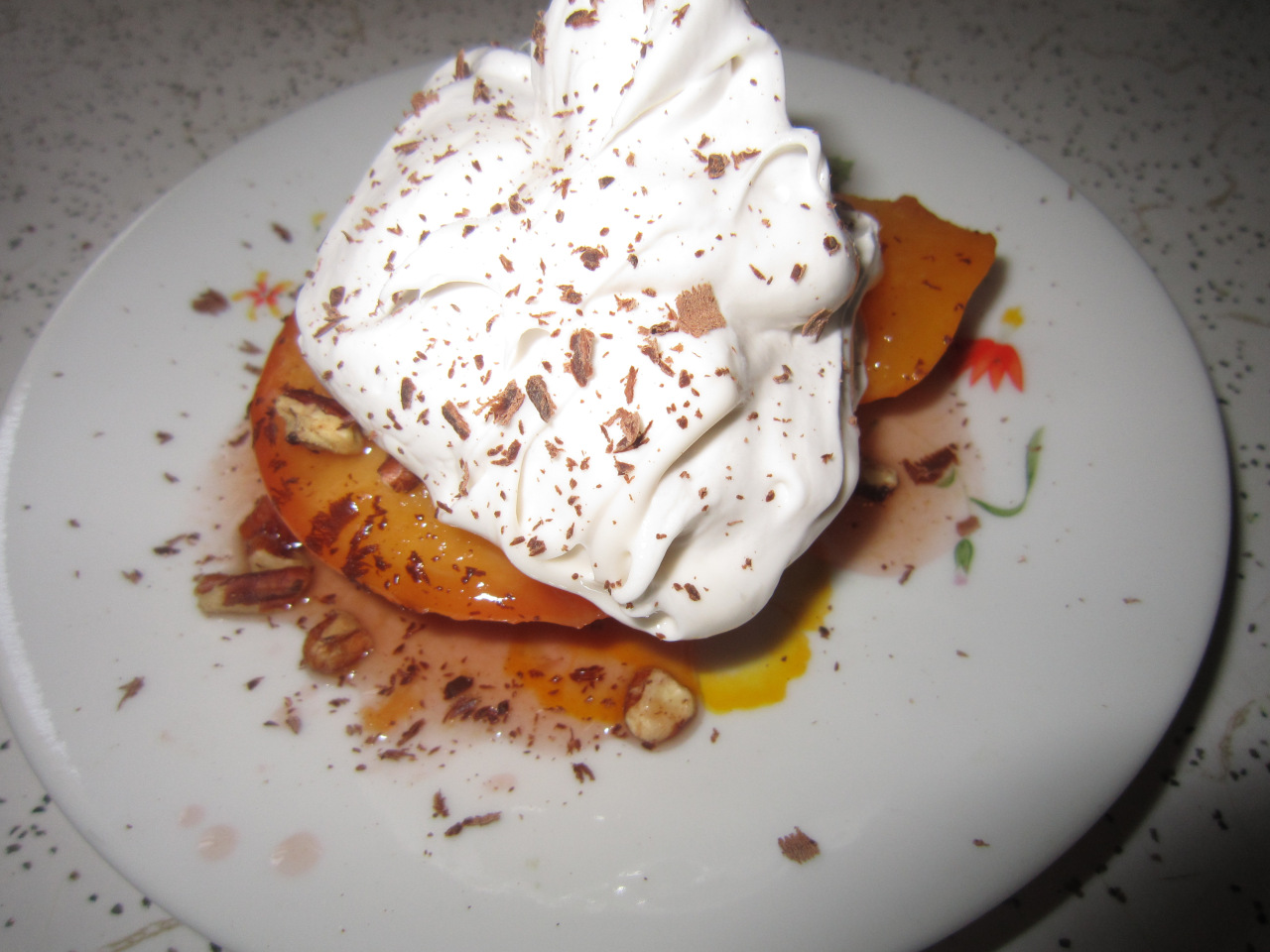 6 peaches
4 Tbspoons brown or raw sugar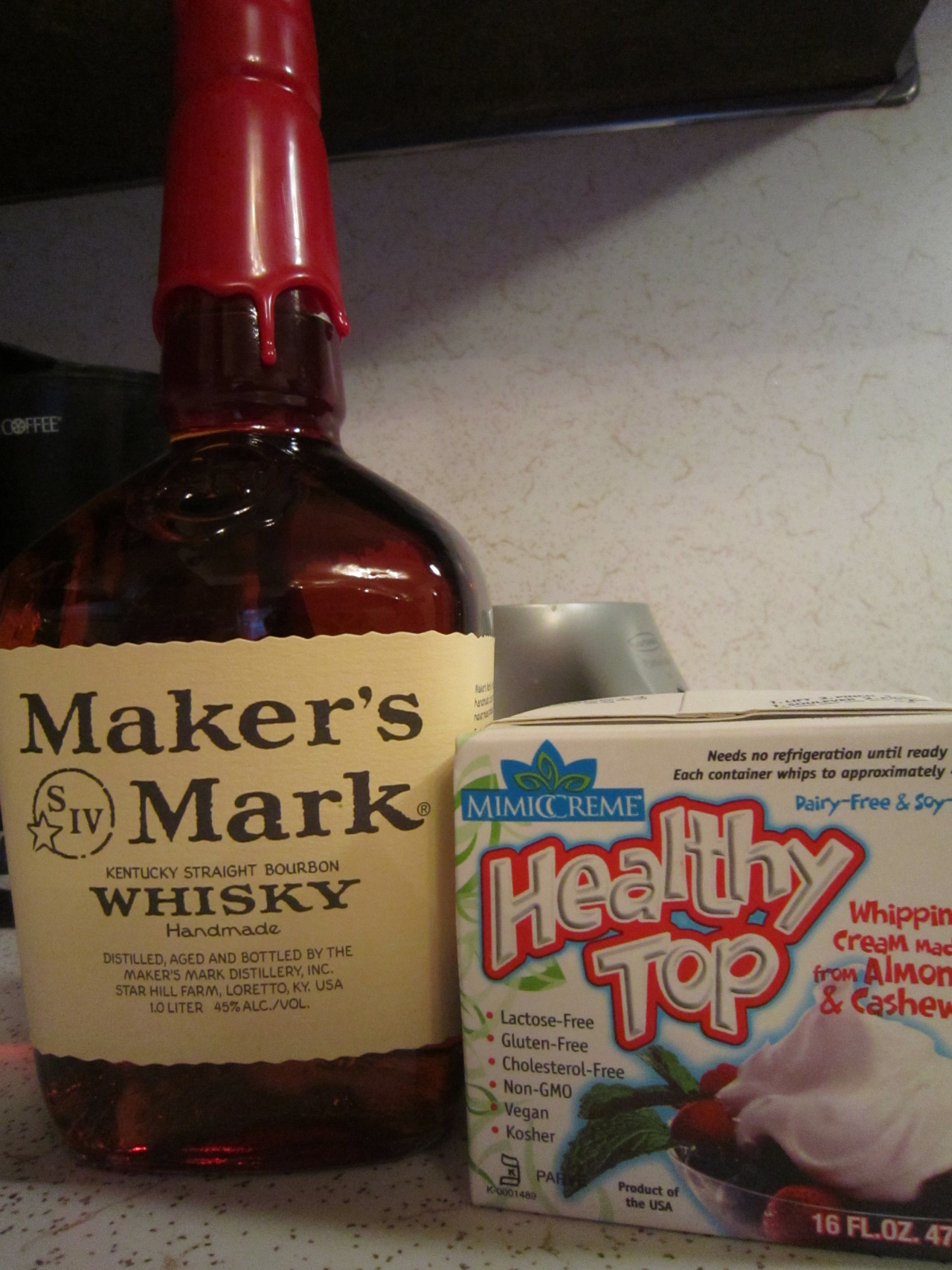 6 Tbspoons of water
6 Tbspoons of bourbon
4 Tbspoons of chopped roasted pecans
dash of cinnamon
1 carton of Healthy Top by Mimiccream
1 oz of dark chocolate for shavings
As per Healthy Top directions, place a carton along with mixer blades and a bowl (preferably metal one) in a fridge for 30 minutes.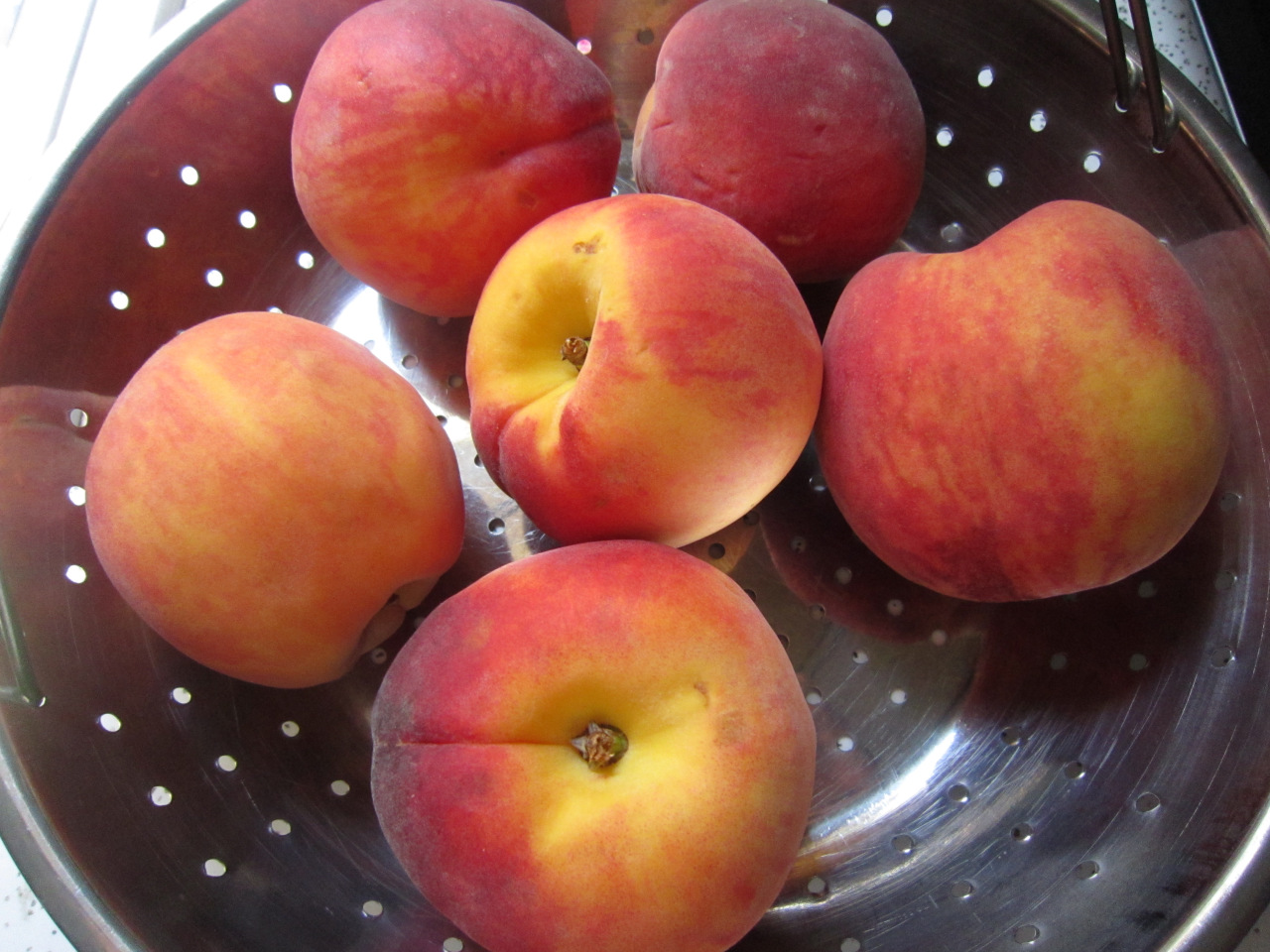 Cut the peaches in quarters, combine with water, sugar and bourbon and cook until they are soft.
Sprinkle a dash of cinnamon and lay out the peach slices in a pie dish, pour over the remaining sauce and add chopped pecans on top.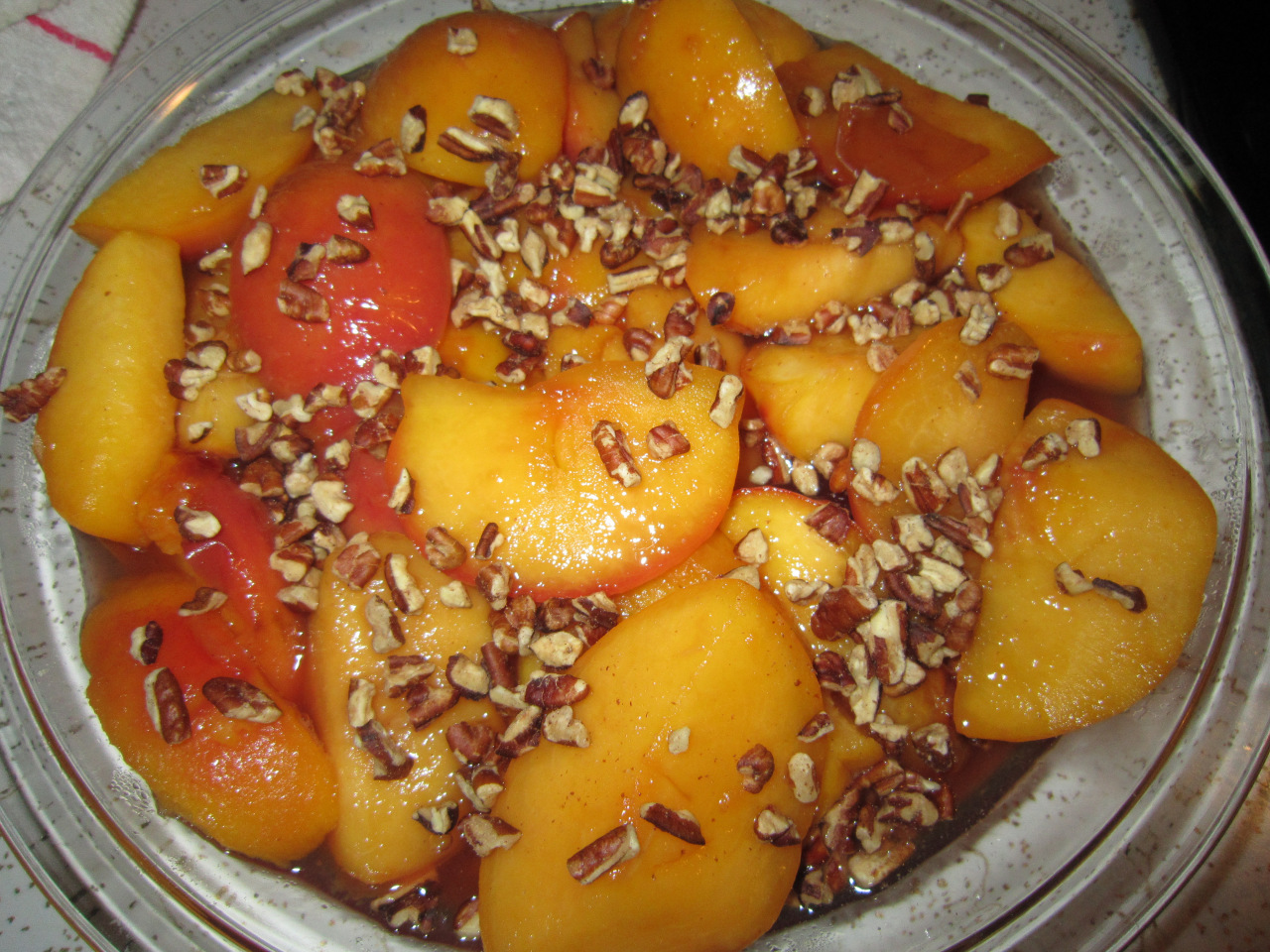 Set them aside to cool off. Meanwhile make a whipped topping. Take the carton, bowl and mixer blades out of the fridge, pour Healthy Top in a bowl (it will be thick) and whip on high power for 2-4 minutes. It tastes just like a regular whipped cream with a wonderful hint of almonds and vanilla. With only 50 calories and 3 grams of fat (and healthy one) per 1 Tbspoon, it's a great alternative to a dairy cream or chemicals-ladden whipped toppings. Put the cream on top of peaches and top with chocolate shavings.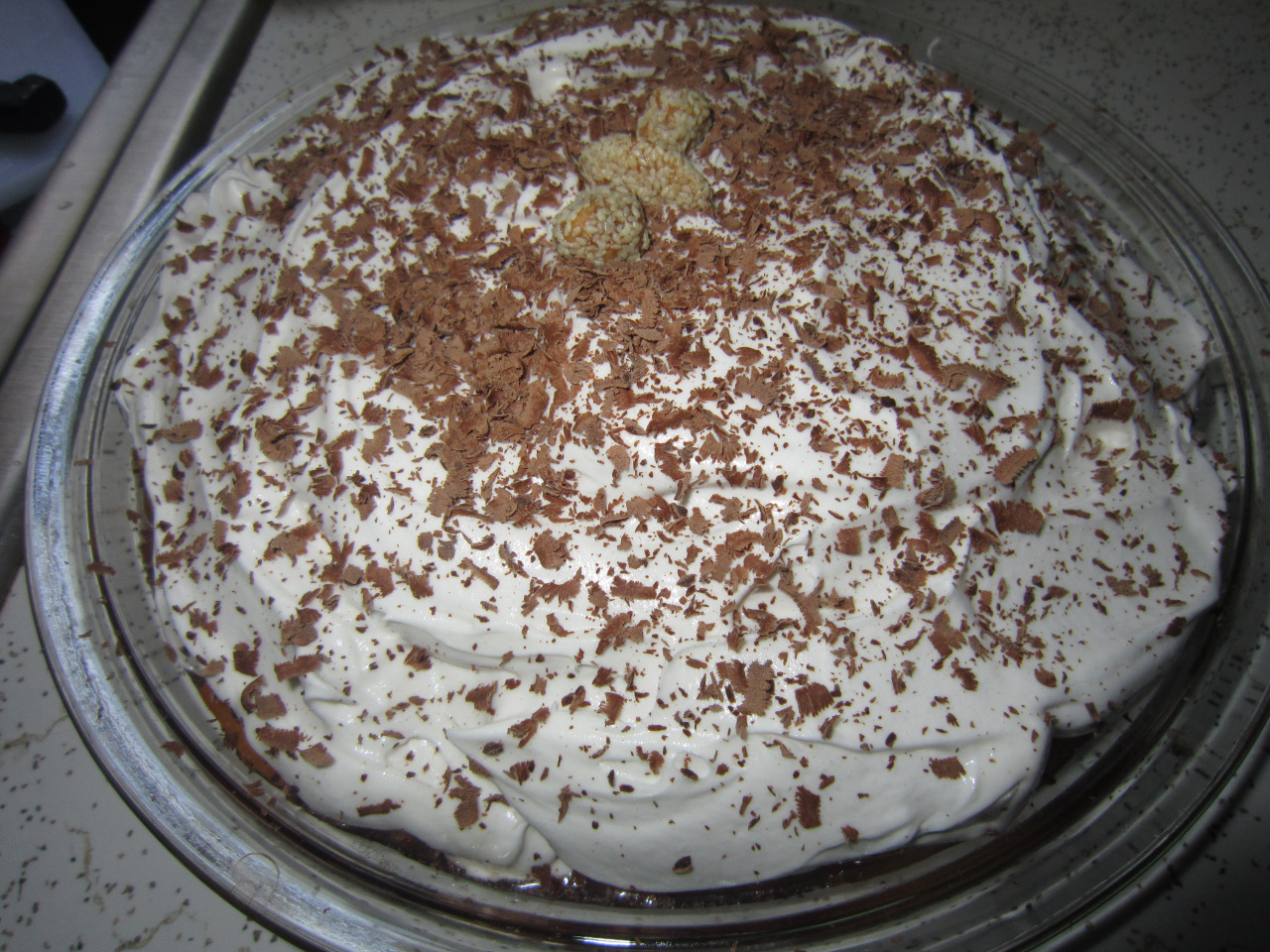 Goes splendidly with the leftovers of bourbon :). Even sophisticated "New York Peaches" were impressed.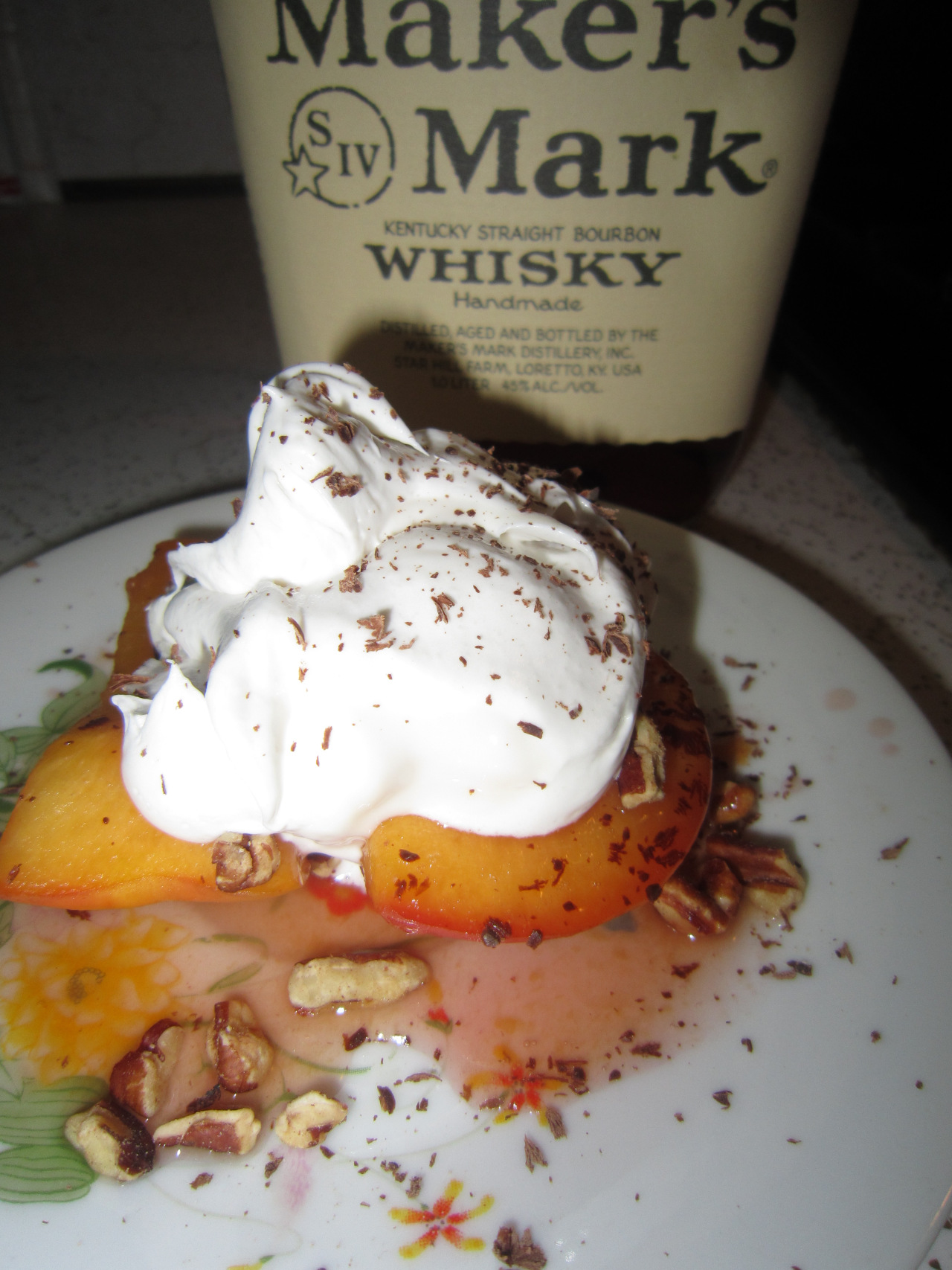 They say nothing lasts forever, dreams change, trends come and go, but friendships never go out of style.
— Sex and the City
Enjoy!