July Foodie Penpal Program

A month ago, while reading one of the posts on The Ranting Chef blog, I stumbled upon this awesome program, Foodie Penpals, created by Lindsay at The Lean Green Bean www.theleangreenbean.com .
I was immediately drawn to the idea, I do love cooking and trying different foods, and I do love writing (it'd be hard to maintain a blog if I didn't 🙂 ), so it was a no-brainer that I just had to join.
And what's not to love?!  On the 5th of each month, you get paired with two people, one who is sending a box of different goodies to you, and one who you have to send a box to. I was especially excited that you get to enclose something hand-written too. In this age of technology and instant communication, it's not too often you get to practice penmanship skills. And to use your personalized pink stationery.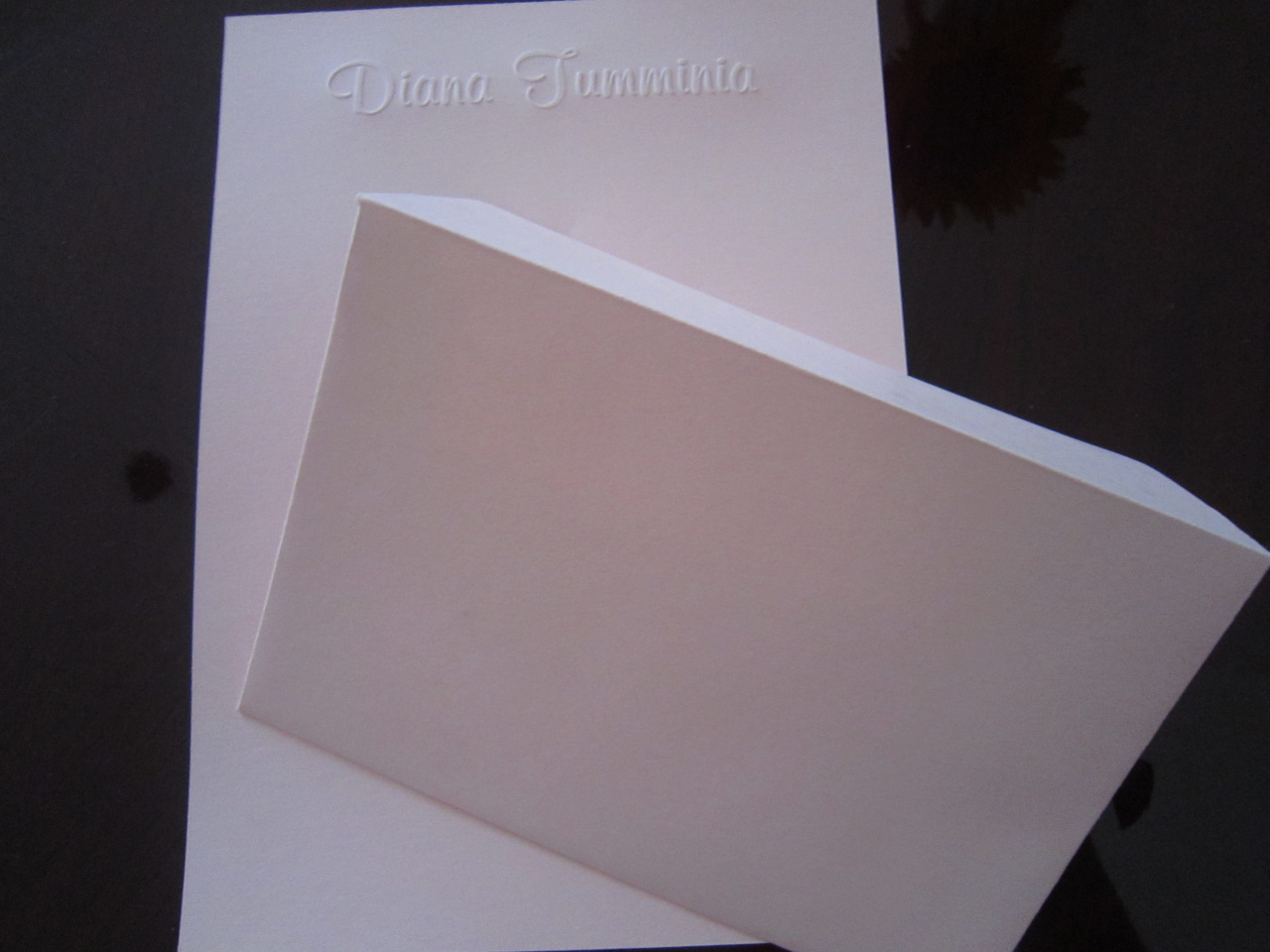 Just so happened that this month both my "sender" pal and a "receiver" pal were newbies too, so dare I say, all three of us had a great time participating in the program!
My "sender" pal this month was Heather who lives in California and who sent me a box full of delicious goodies. I was especially grateful she was just so considered that she adhered to my gluten free specifications and sent me foods I can enjoy. I also got a note explaining where the foods come from, it was surely interesting to know what local establishments "contributed" their share to fill the box I got.
Even before the box was opened, I could smell the popcorn and couldn't wait to have my hands (and mouth) full of it. Oh boy, it was good! Sweet and slightly salty with fresh caramel taste, I ate it before the kid had a chance to discover what was in the box (lucky me 🙂 ).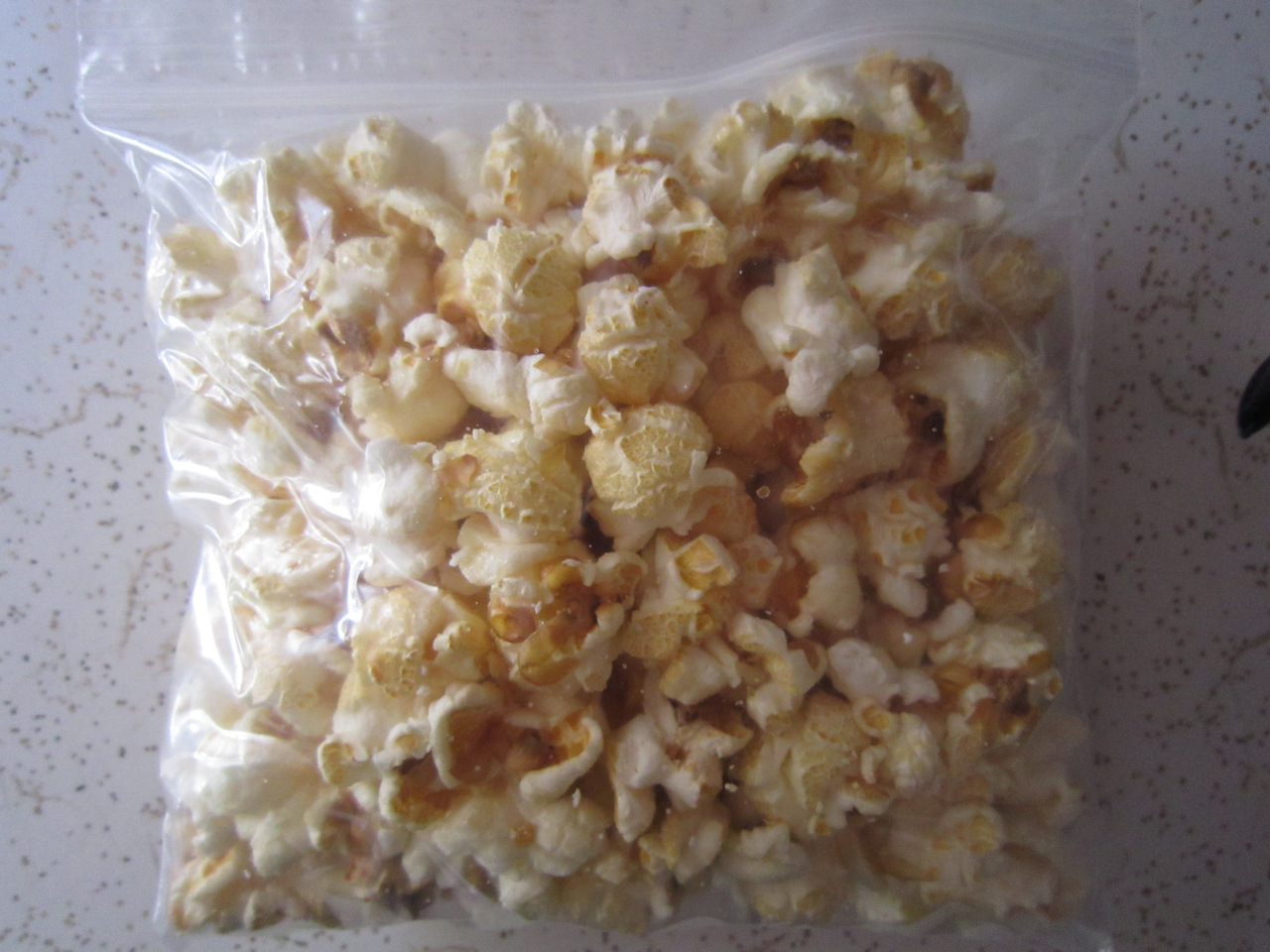 This is the local honey we got in a cute bear jar, it was tasty and smelled like flowers.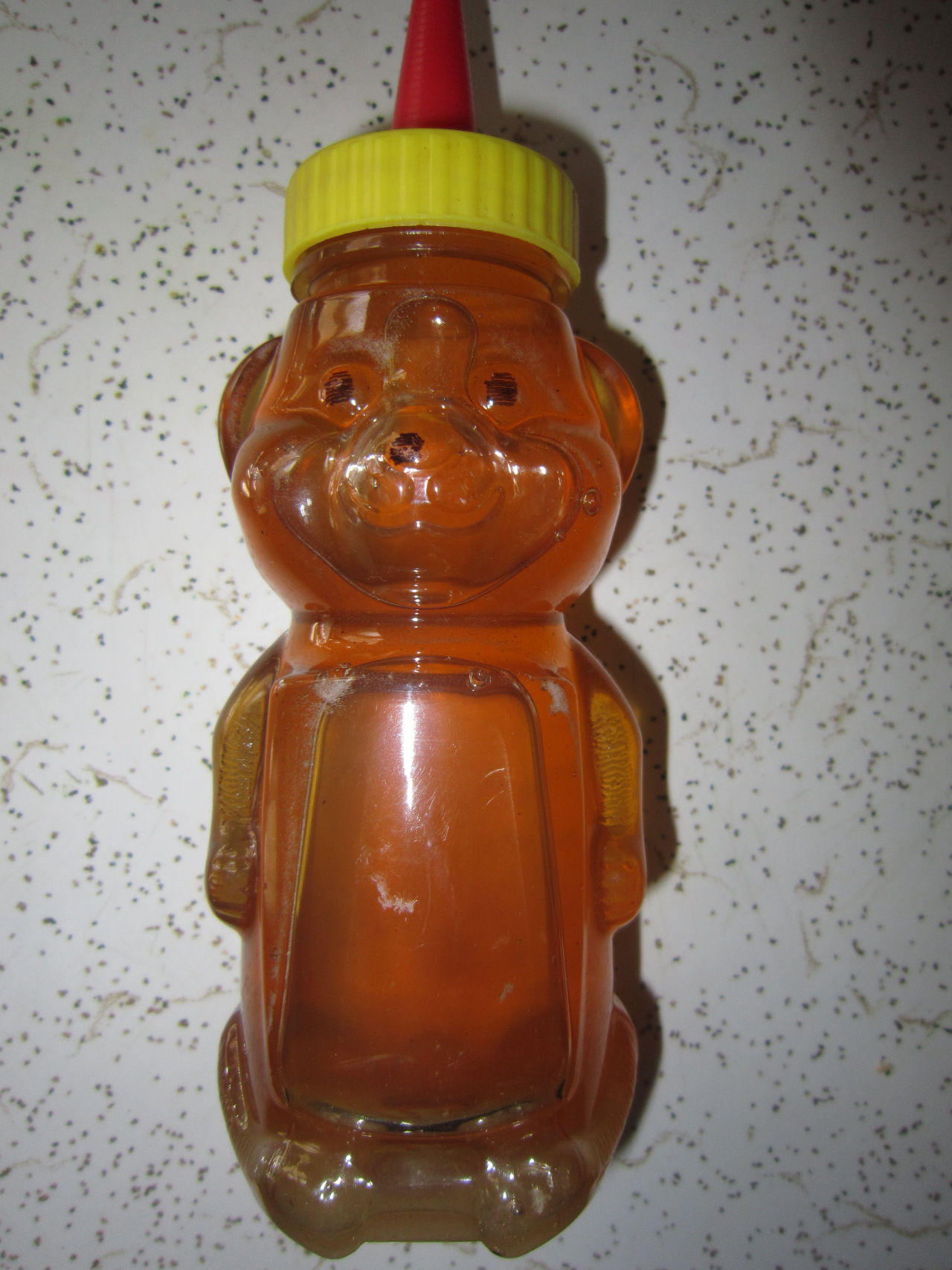 I was excited to try these gluten free cookie bars, I've never heard of this company before but will definitely be on a look-out for their products, especially if they come individually wrapped, I'm always happy to throw a pre-packaged cookie in my purse for those spur-of-the-moment dessert outings.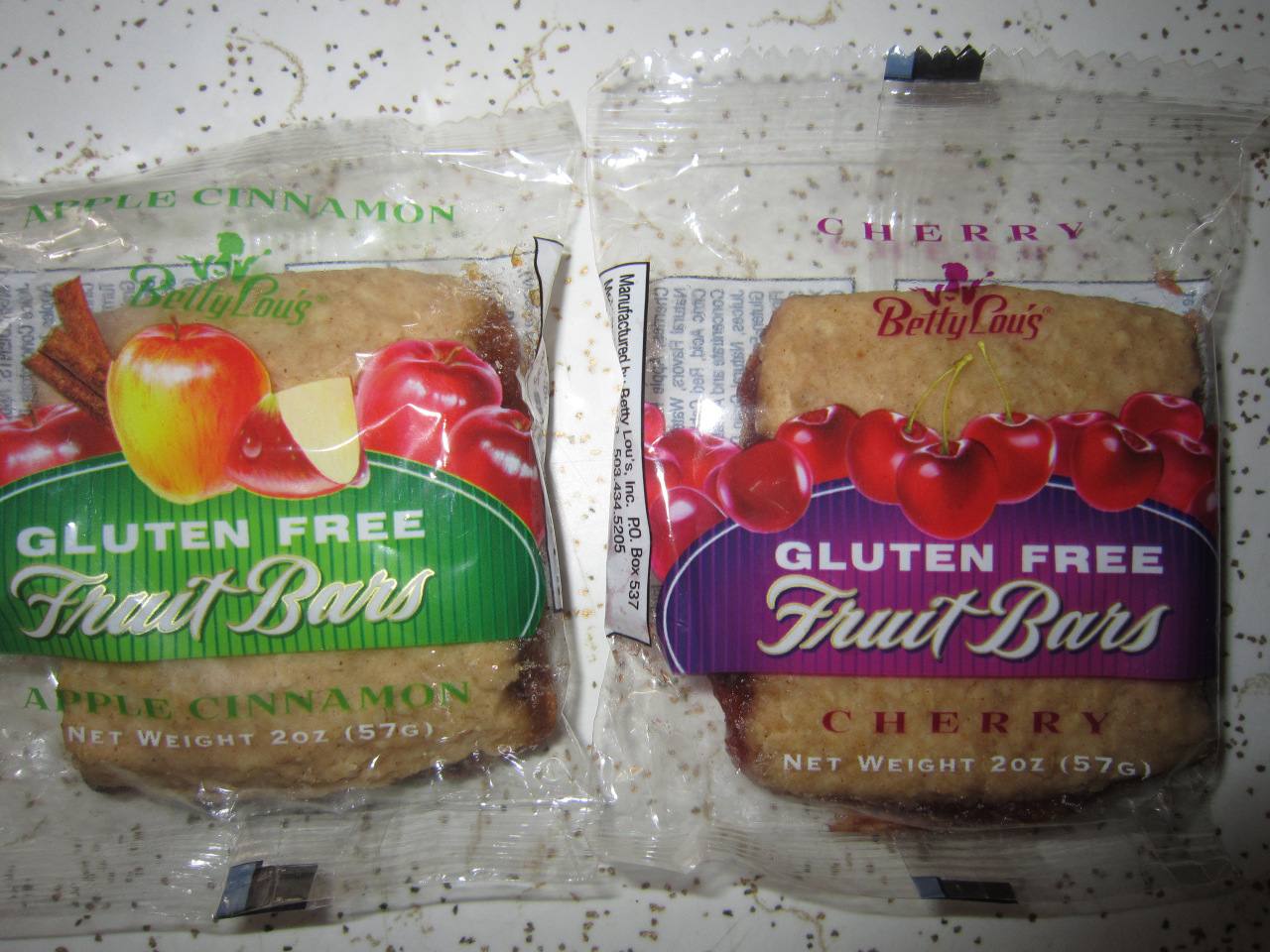 Veggie chips is just the healthy snack to share during a "movie night", it went well with some salsa and hummus.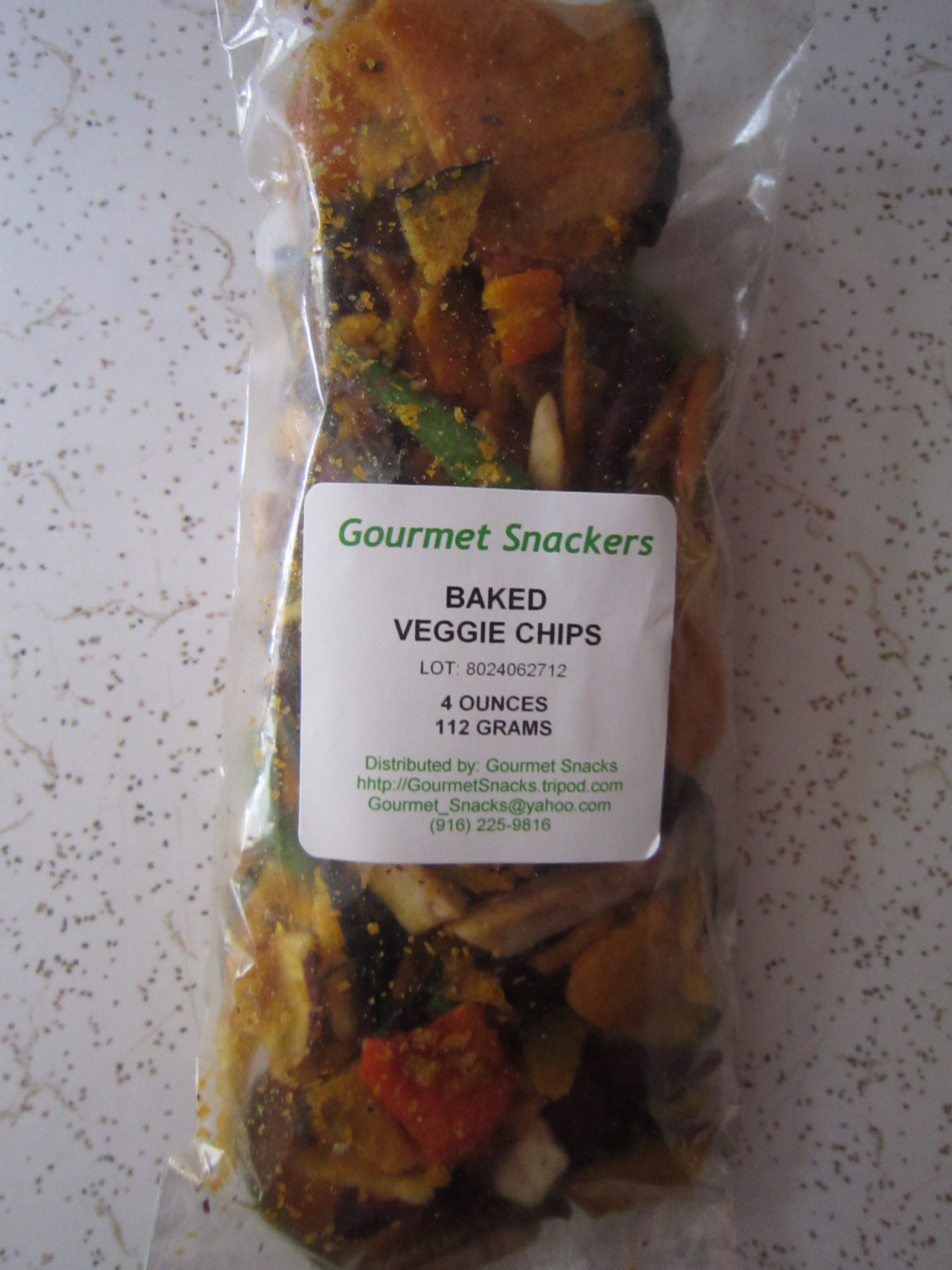 I usually add nuts to my morning oatmeal or yogurt, so this addition was right on for my breakfast "fix". A pink lemonade  mix is great for when you feel under the weather and need a quick Emergen-C remedy to feel better by evening. A fruit "rope" was a nice touch from Heather's son, very much appreciated by my kid, right before dinner (old habits never die apparently), but since he is now the ever-hungry teenager, dinner was eagerly consumed too.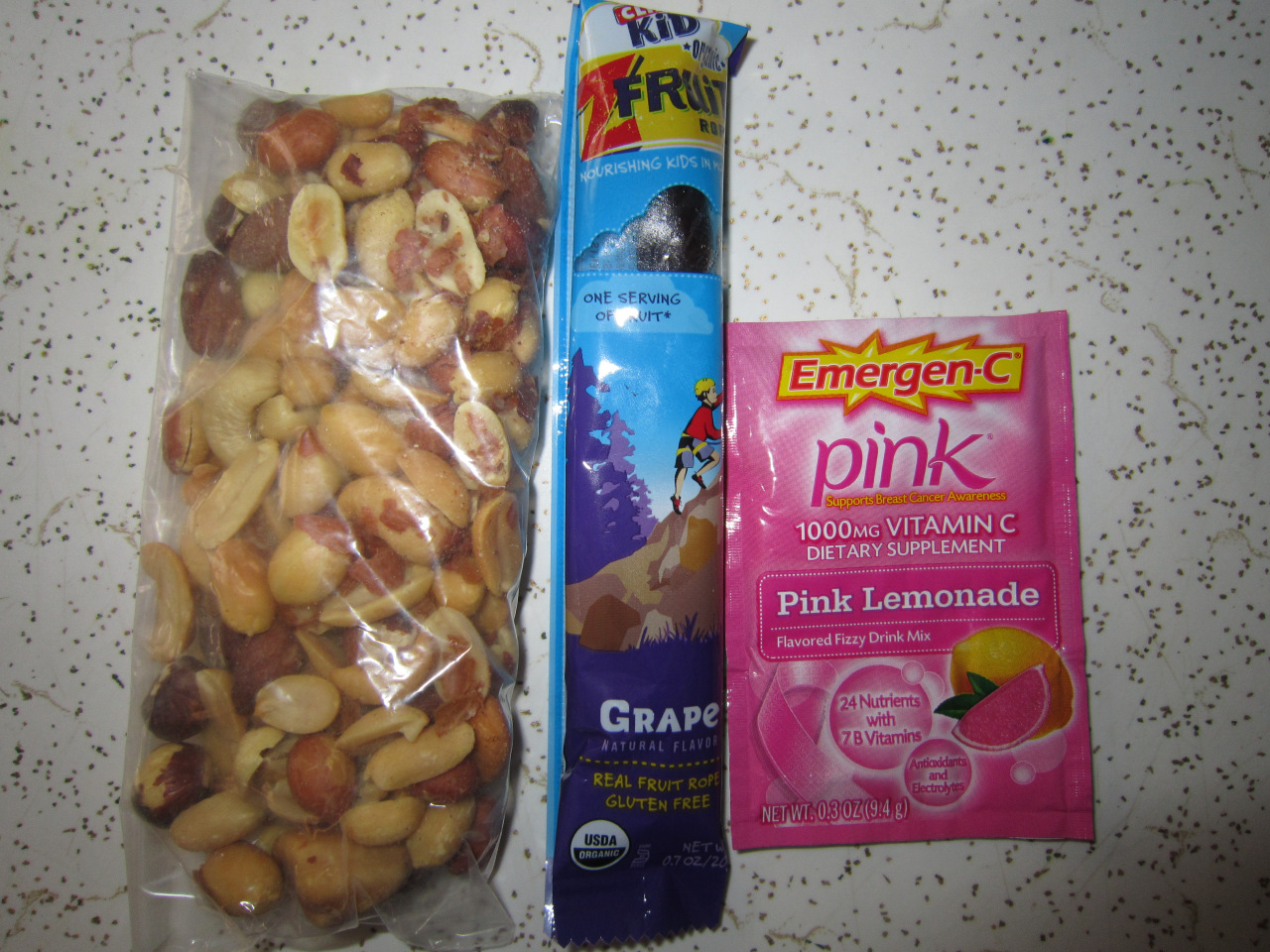 The Pomegranate BBQ glaze looks like it'd be wonderful on just about any meat coming off the grill. I do, however, need to call the manufacturer to see if the Worcestershire sauce they used was gluten free.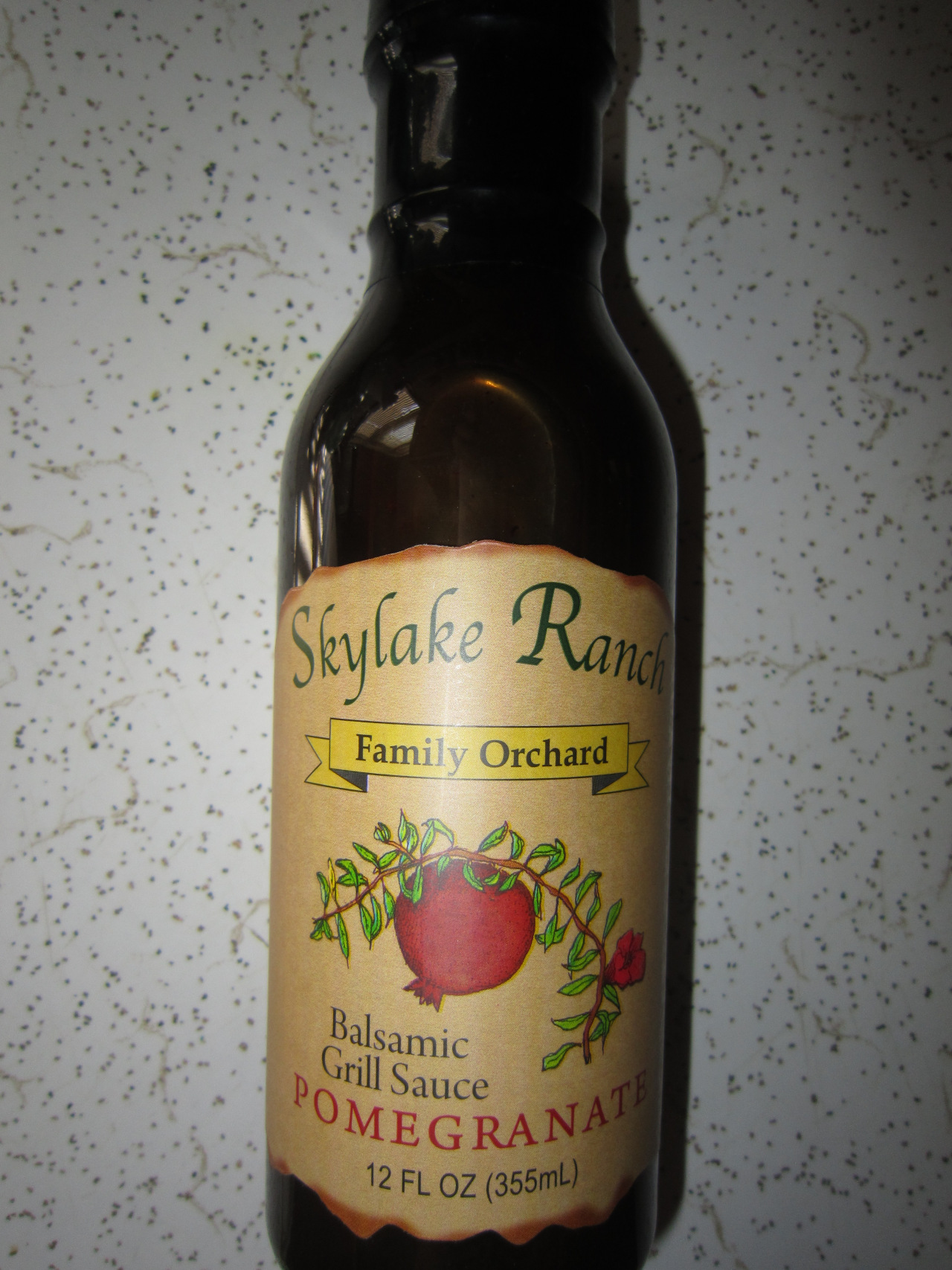 Thank you Heather for such thoughtful and full of healthy food finds mix! And I'm now looking forward to more goodies in August!