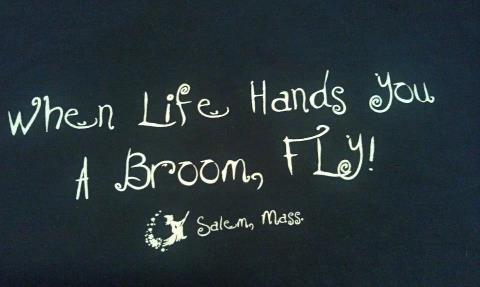 This is my new favorite t-shirt. Acquired during our Boston trip in May. Salem may be my new favorite town, it's a place where witches and bitches run wild. I felt strangely at home there.
I've been called a bitch many times in my life, on most occasions by people who tried but didn't ultimately succeed shoving me under their foot. I always agreed that I'm a total bitch. I even got a pin for that!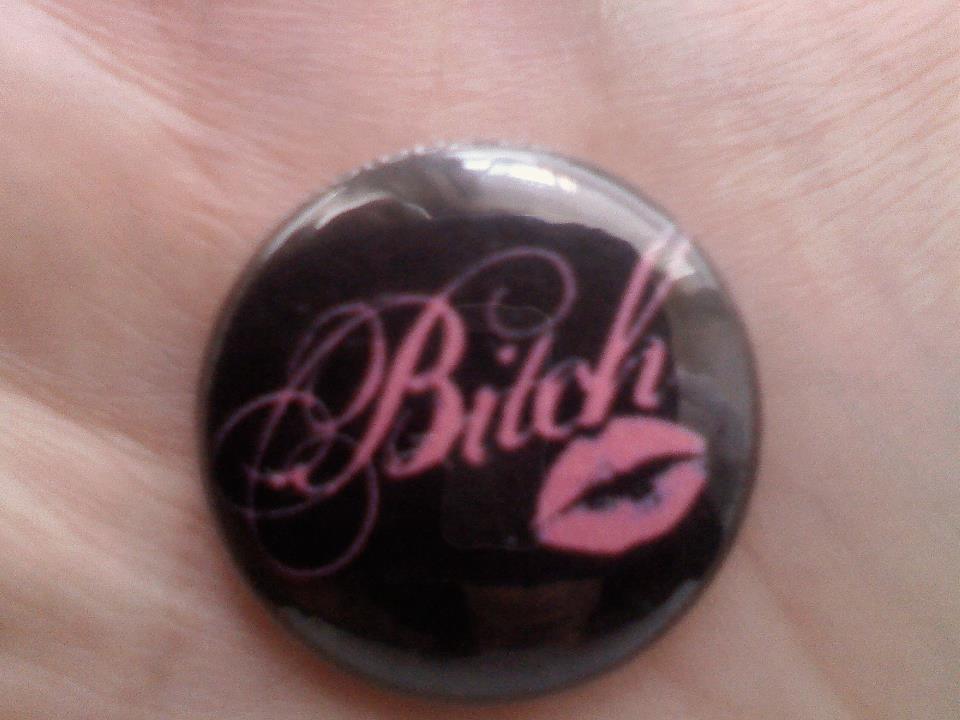 There is actually a "bitchology" training program developed by a Russian psychologist Vladimir Rakovsky. This "school" is kind of like a cross between a new type of geisha training and a gold-digging philosophy where women are taught various seduction and manipulation techniques with the hopes of finding a rich husband.
According to the training description, "A bitch should be strong and self-confident but should also remember to use her feminine wiles, such as her attractiveness, and, whenever useful, she should come across as a helpless creature".
Um, not really interested in subservient and manipulative parts but definitely agree with the strong and self-confident notion. I'll be that kind of bitch on any given day!
So, which concept would be a complete opposite to the bitch theory? A princess of course! The one who is fair and maiden and sits in a tower waiting to be rescued by her prince. Do they still exist, ask you? Absolutely! I was that princess myself back in my young days. Do princes exist too? Possibly. Though I've never met one. This is how it mostly happens in a modern day fairy tale.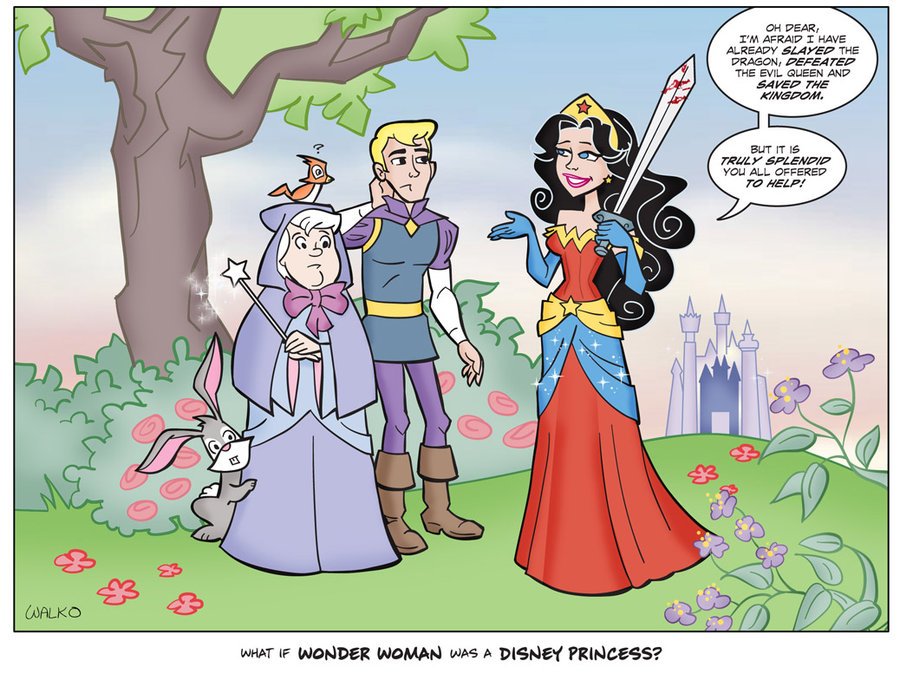 Somewhere down the road, on a long journey from the fairy tale land, a princess cut her goldilocks, lost her glass slippers and exchanged the pumpkin for a broom. A bitch was born!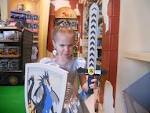 Also known as…

Yep, I can definitely kick your butt. But in a nice, "princessy" way. My camouflage boots are adorned with pink sparkles, and my mace spray comes scented with lilies and roses. Yet do not be fooled, diamonds may still be my best friends, but I love a whip and a pistol too.
So next time when a would-be prince starts climbing up the ladder a la Richard Gere moves, think hard if being just a "Pretty Woman" will satisfy you for life.
Oh better yet, kick your glass slippers off and in your best Rhett Butler voice say "Frankly my dear, I don't give a F***!"
What's Cooking This Week
With a post like this, you surely need something feisty and spicy. To kick butt. Mainly yours 🙂 I'm not a huge fan of spicy food, I actually have a very low tolerance for the heat factor. So by all means, feel free to adjust the recipe up to your desired "hot as hell" preferences. This is a basic recipe I thought should satisfy most.
Spicy Peanut Chicken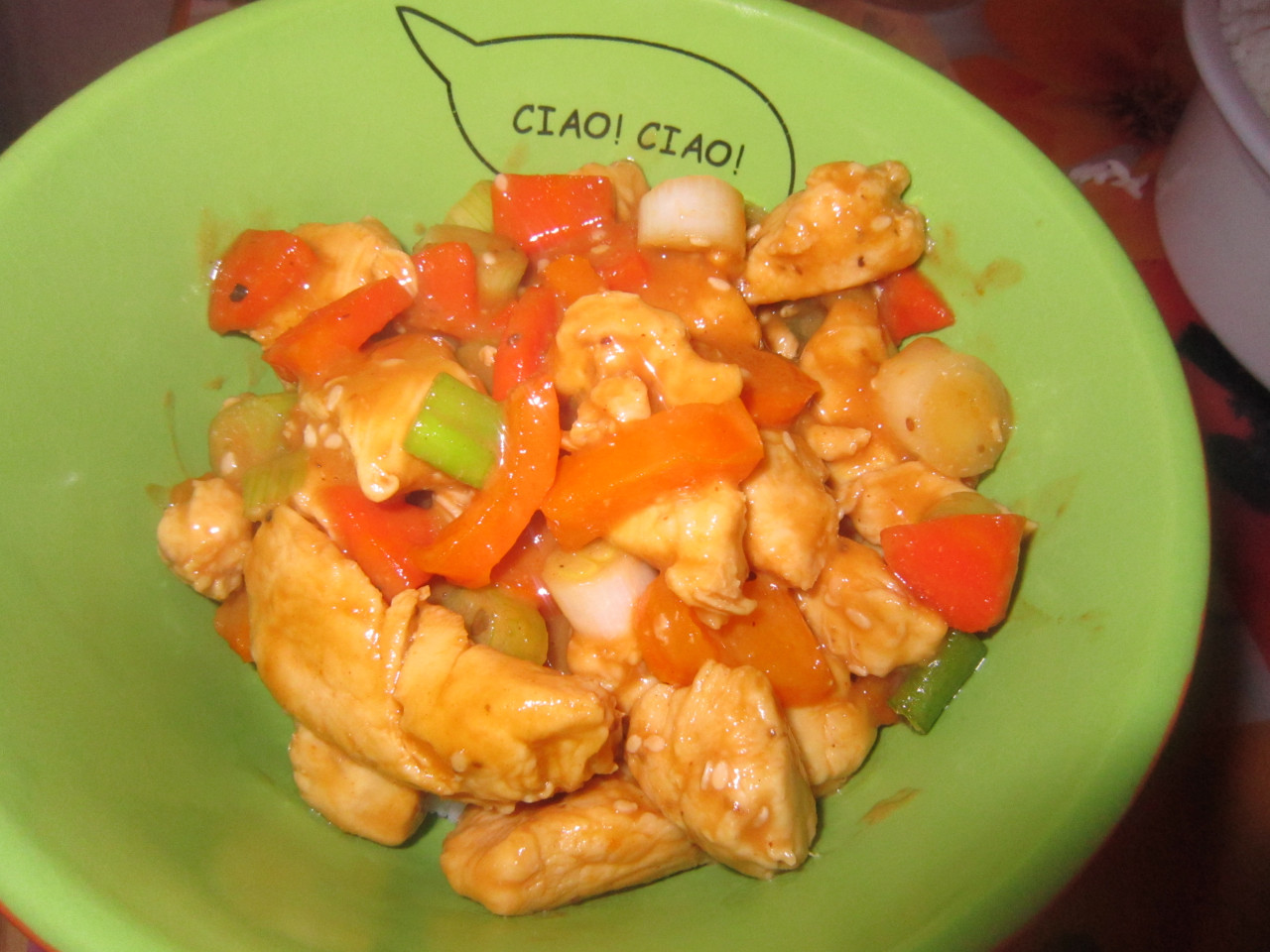 1 1/2 lbs chicken, cut into small pieces
1 red bell pepper, diced
1 inch ginger root, grated
4 garlic cloves, finely chopped
1/4 cup chunky peanut butter
1/4 cup Tamari soy sauce or reduced sodium soy sauce
1/2 cup chicken stock
1 Tbspoon chili paste
2 Tbspoon sesame oil
1/2 bunch of scallions, chopped
2 Tbspoons of toasted sesame seeds
salt, pepper to taste if needed
olive oil
Heat up some olive oil in a frying pan and stir fry chicken pieces for a few minutes, add bell pepper and stir fry for a couple more minutes.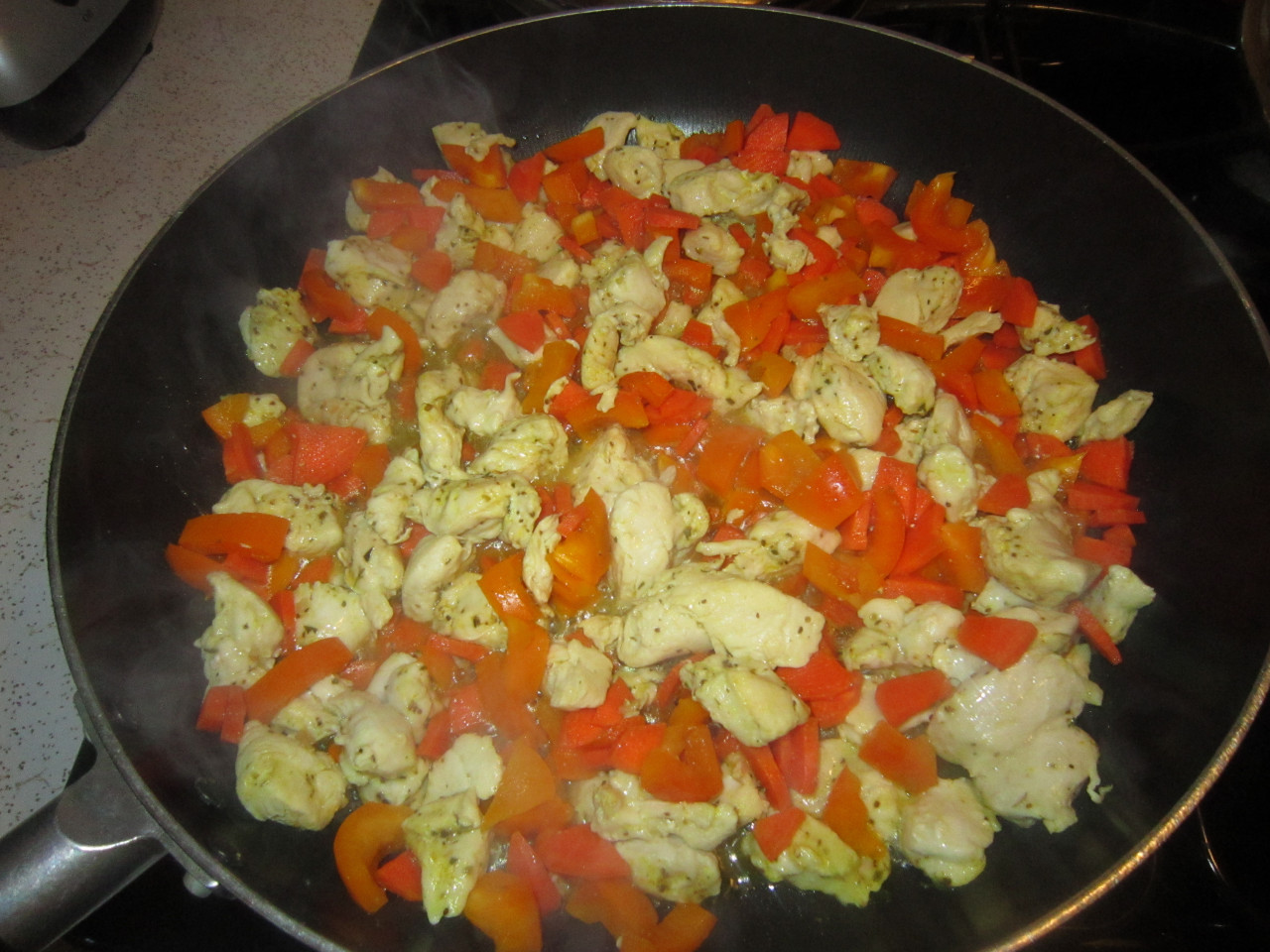 Remove chicken and peppers from the pan and set them aside. Heat up more olive oil, add ginger, garlic and stir fry for 15-20 seconds, then add peanut butter, soy sauce, chicken stock, chili paste and sesame oil and stir to make the sauce.
Add chicken and peppers back to the pan and coat with sauce, add scallions and sesame seeds, toss everything for a minute to incorporate all the ingredients.
The dish is good served over rice or on its own.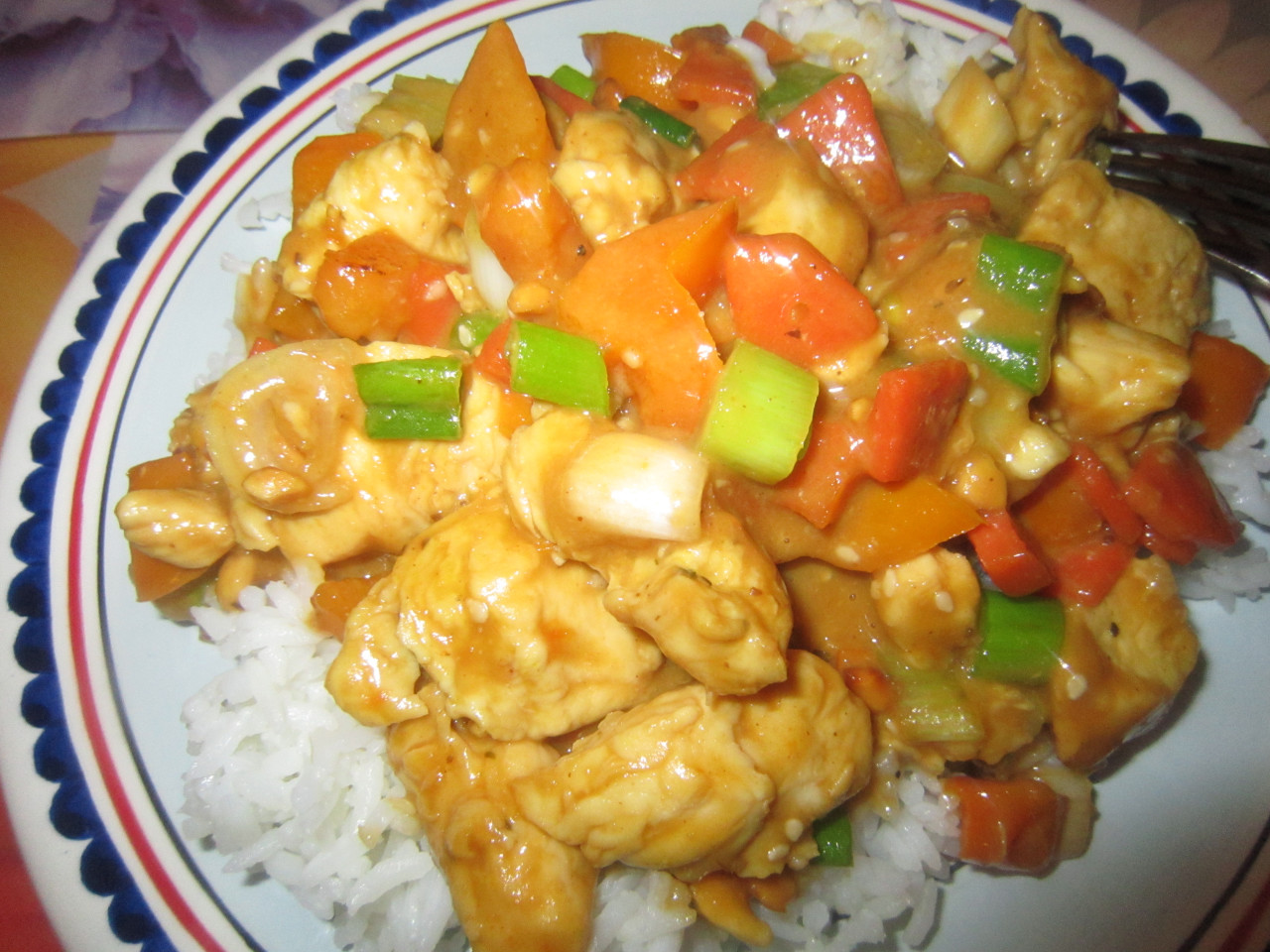 If the heat is too much for you, you can always jump on a broom to fly around and cool off 🙂
Enjoy!