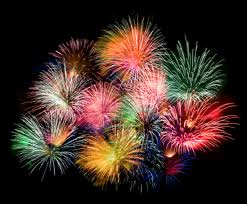 As the country was in the middle of "red, white and blue" holiday, I had my own celebration going on.
Having missed all the beach outings and BBQ parties because I was at work, I, nevertheless, managed to have a perfect American holiday.
First, I was lost in fantasy about all the shoes I'll be able to buy with the extra money coming from triple holiday pay 🙂 Actually some particular shoes. All I want for Christmas (make it my birthday too this year) is a pair of authentic cowboy boots!
Dear Santa, something like this please! Love, Diana 🙂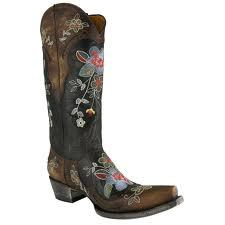 My second fantasy was about having a perfect American dinner that evening to celebrate the country's birthday and, hopefully, my future aforementioned birthday gift.
I basically wanted some "fireworks" on my plate and in my mouth.
You know how you start getting colorful explosions all over your body when you meet a perfect lover (even though some tiny leftovers of common sense keep nagging you that once the brain neurons connection is re-established, you may not think that "perfect" is really so)?! I wanted food fireworks like that! Especially knowing that after the immediate fireworks are gone, you may not remember the lover, but you will surely remember the food and will go back for more. If anything, perfect food (and shoes) are always consistent and never disappoint!
What's Cooking This Week
Since I was working a lot this week, I didn't have much time for elaborate cooking (also see the previous post). Yet I still wanted to have some all American comfort food to celebrate the country's birthday. Pizza came immediately to mind. Yes, technically not American, but definitely well-assimilated and all around comfort food. Though finding a gluten free pizza, and delicious nonetheless, is a task. I've tried my share of gluten free pizza crusts, some were just passable, some plain horrible (not a big fan of strong bean flours). Luckily, I work right by famous Mozzarelli's Pizzeria on the Lower East Side www.mozzarellis.com   I'm a frequent visitor there for either gluten free pasta dishes or desserts from My Dad's Cookies line, but they are ultimately famous for their pizza (regular wheat pizza is available too by-the-way). As an added bonus, pre-packaged pizza crusts are up for grabs to take home, and they do ship outside of NYC, both crusts and desserts, so check the website.
 Gluten/Dairy Free Chicken Veggie Pizza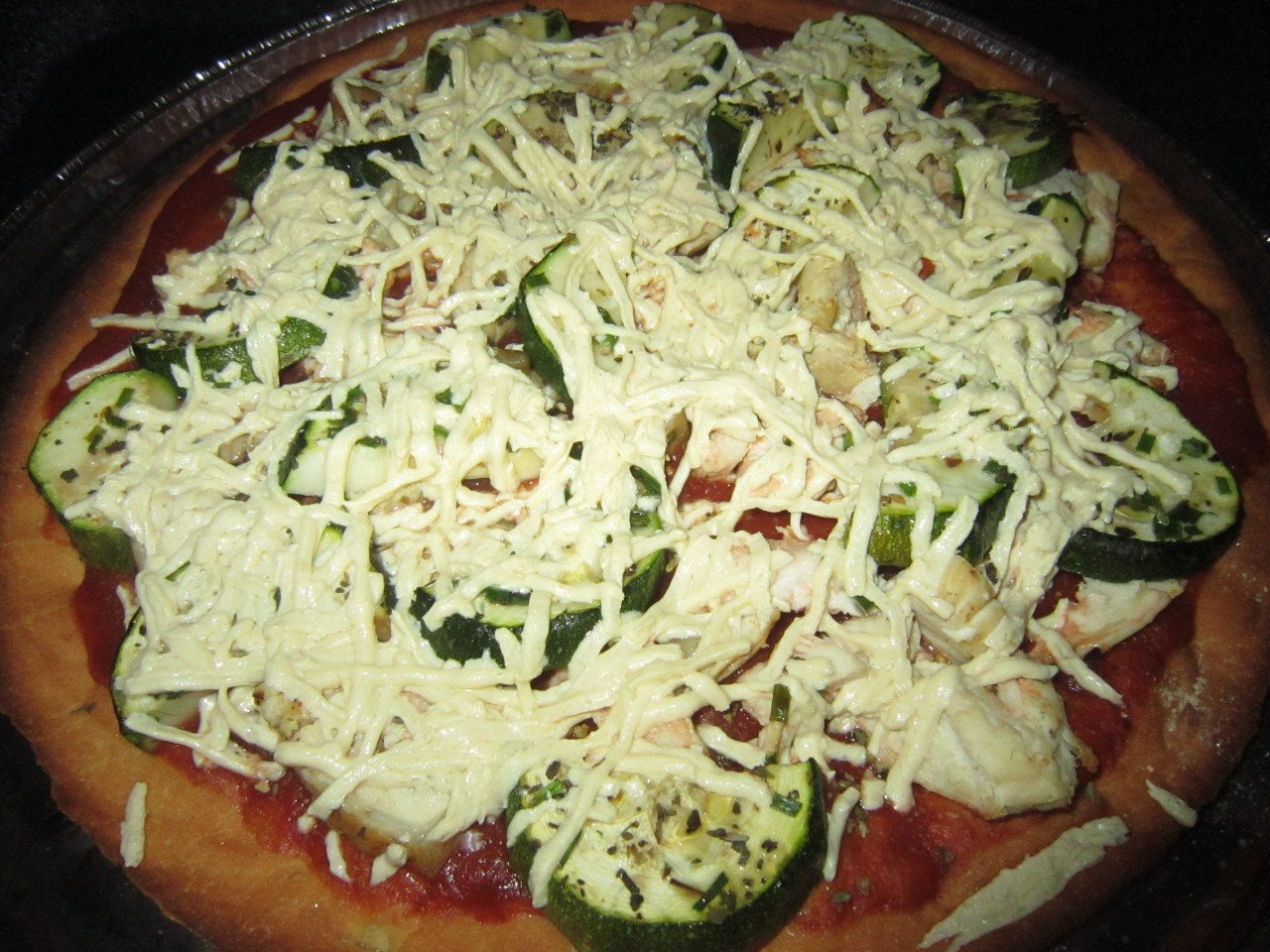 1 12-inch GF pizza crust
1/2 cup of cooked chicken
10-12 lightly roasted zucchini slices
1/2 cup tomato sauce
10-15 cherry tomatoes, cut lengthwise
1/2 cup mozzarella style daiya cheese shreds
garlic powder and Italian/Pizza seasoning to taste
fresh chives, chopped
fresh basil leaves
olive oil
Mozzarelli's pizza crusts come in packs of 1, 2 or 3 (larger quantities available on their site). They are pre-baked and should be kept frozen until ready to use.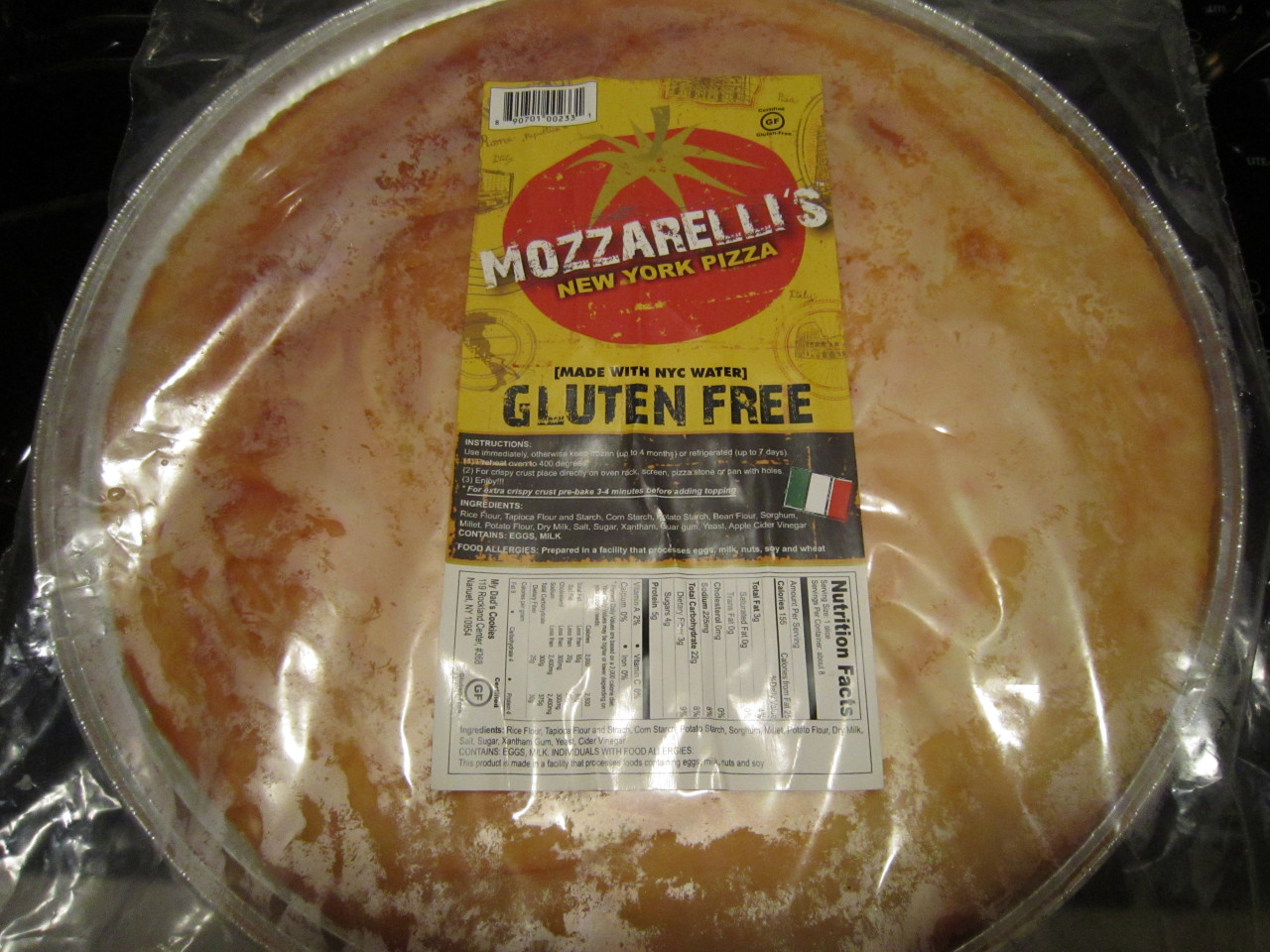 For a crisper crust, they instruct you to bake it at 400 degrees for 3-4 minutes. The crust came out nicely golden.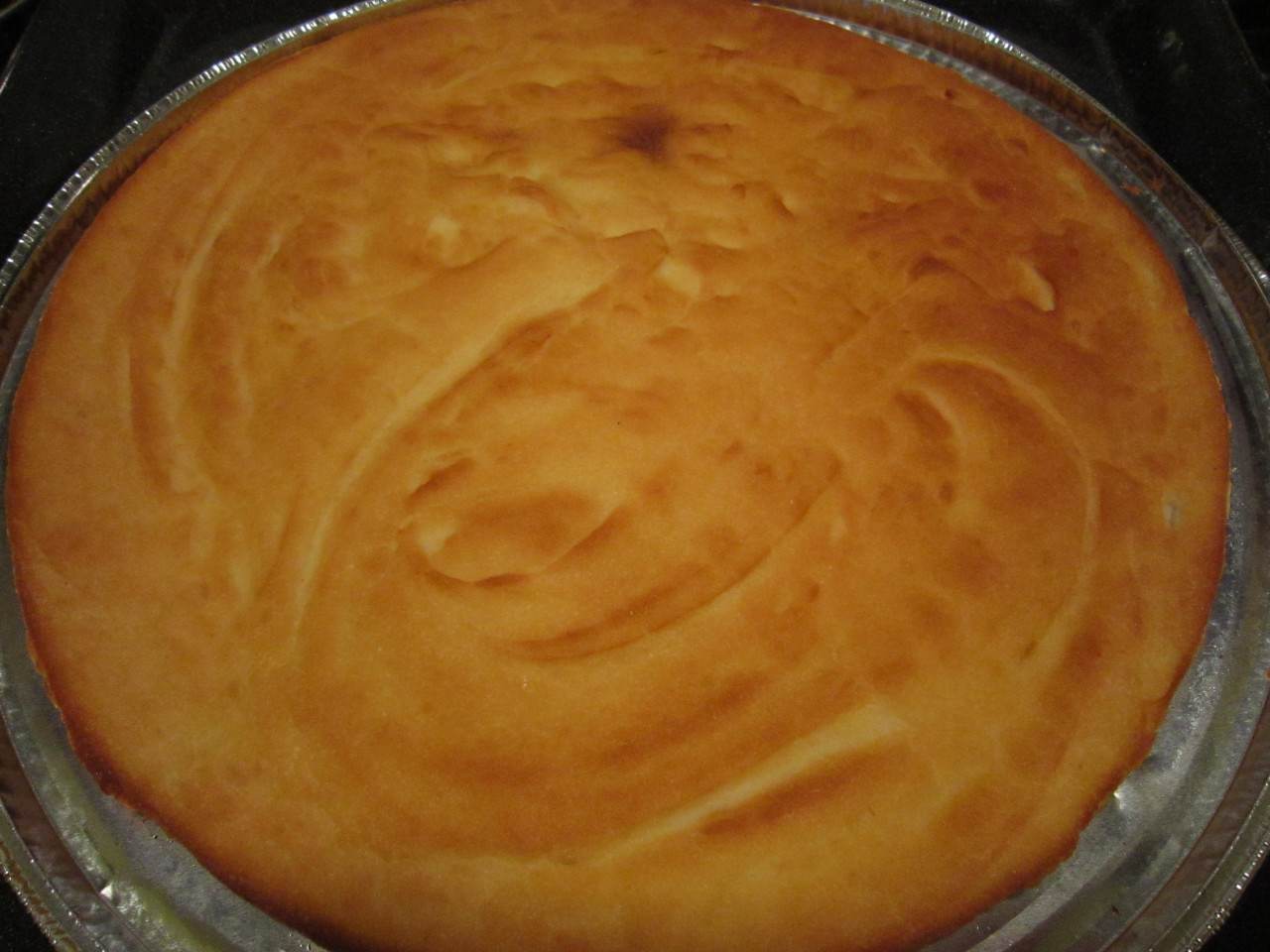 Brush the crust with olive oil, spread tomato sauce and top with chicken and zucchini slices, season with garlic powder and other seasonings, sprinkle chopped chives all around and cover everything with daiya shreds.
Bake at 400 degrees for 5-10 minutes or untill the desired crispness is reached and cheese is melted. Garnish with fresh basil leaves. I had to literary restrain myself from eating the whole thing, it was so so good! The crust was crispy and very similar to thin NY pizza texture-wise, my only remark would be, it was a tiny bit sweeter than I'd have wanted, but it didn't spoil the whole experience at all. It was simply perfect! I wish all lovers would be like that 🙂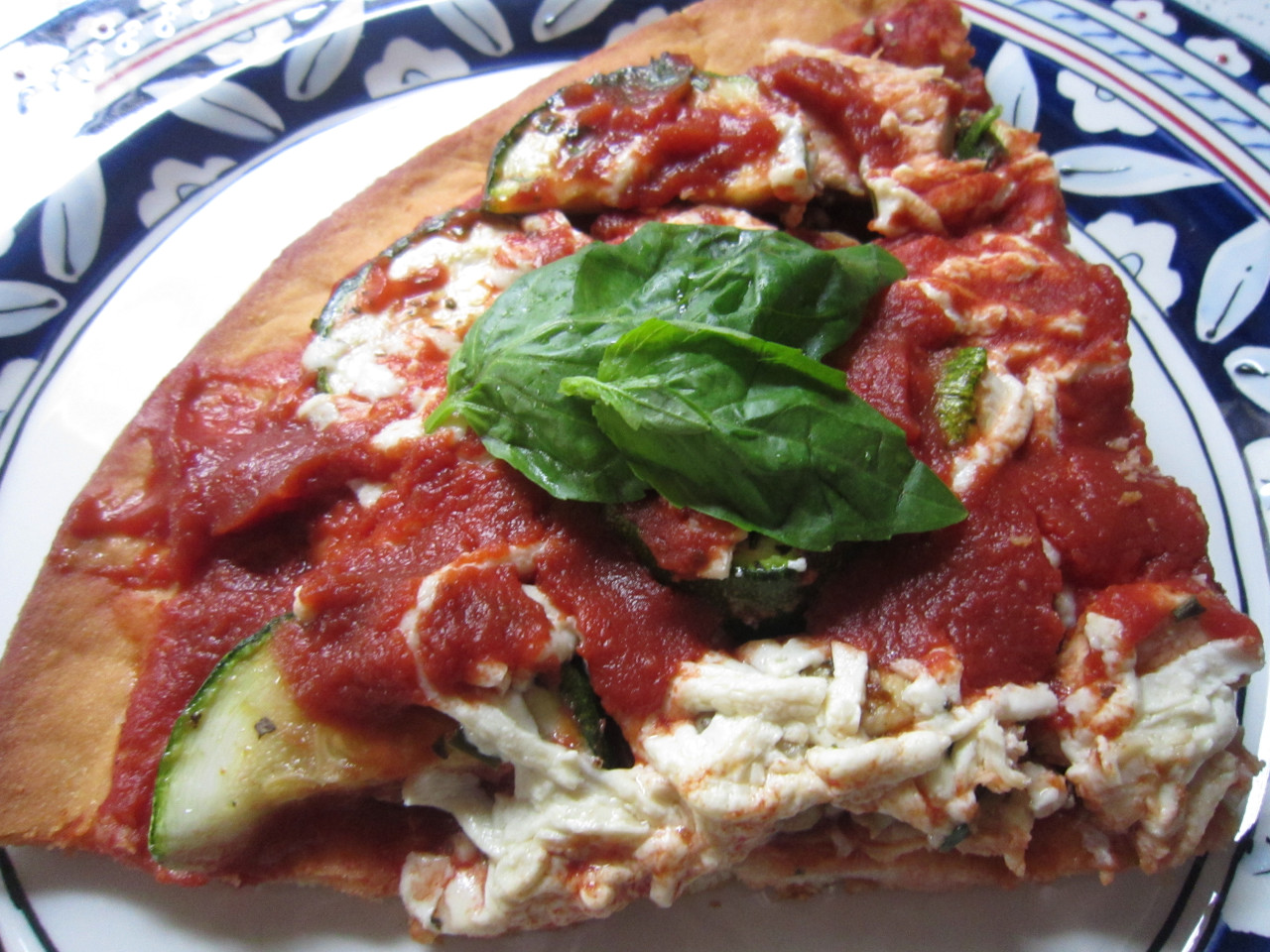 Enjoy!