Dreaming On A White Porch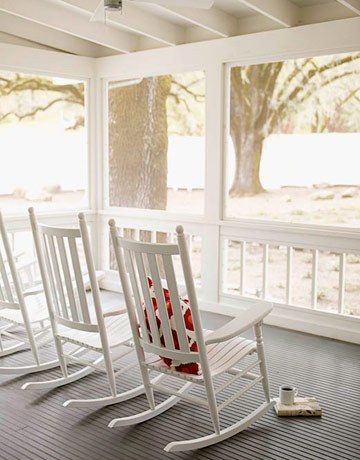 Do you have a word or a phrase you often share with a friend or a loved one that only you two can understand?
It's like a code that when you say it, the other person knows exactly what you're talking about.
It would not work with somebody who only has a tangential connection to you, you have to maintain a special bond to know that just two words can hold a conversation-worth of meaning and care.
For my best friend and I those two words would be "white porch". And we share just the exact connection I described along with frequent telepathy, finishing each other's sentences (or thoughts) and caring deeply for each other. We share a bond based on a spiritual background and placing the utmost value on personal integrity and maturity that has helped us remain completely argument-free, non-judgemental and understanding  since we met 19 year ago despite a vast difference in personalities and some life circumstances.
And isn't it what a true friendship should be about?! Mutual respect, care and "having each other's back" no matter what life throws at you.
And we've both had our share of rocks thrown at us, some the same and some very much different. I know no matter what I do or decide to explore in my life, she'll be a "mountain" behind my back and a "ground" under my feet. And I hope she knows I'd do the same for her! This is the same unconditional love notion I try to instill in my son always telling him "I can never stop loving you, I may just hate the bad things you've done, and I will always support you in your endeavours even though I may not like the direction".
Isn't the unconditional love is all about it? None of the "if" and "because" and just "do"?!
Through thick and thin, two busy lives, and joys of children being born, and all the losses, and all the triumphs, through all the past (and future) heartbreaks, and all the laughs (and cups of tea) … We are still here!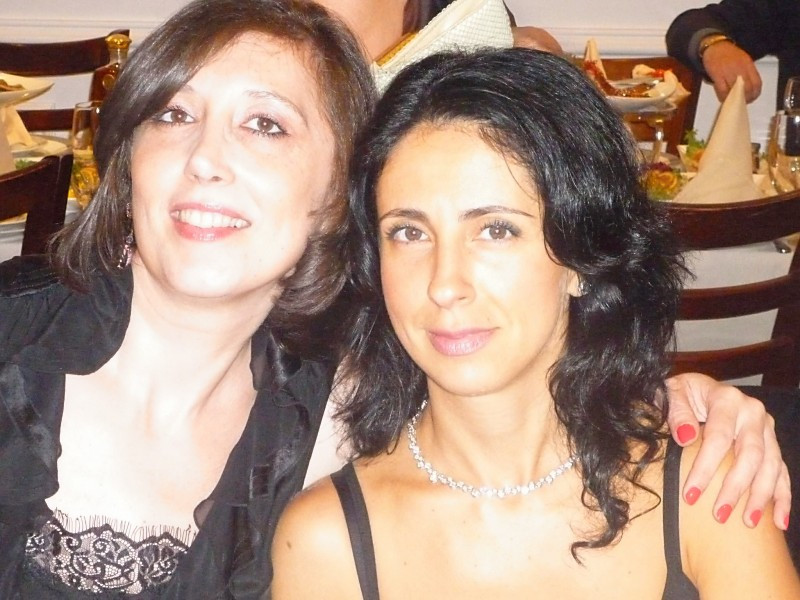 And when life gets hard (and it does almost every day), we dream of peace, and quiet time, and tranquility, that all happens so rarely in this Earth life. We dream of Heaven and the other side in all its beauty and comfort of feeling that you're Home, and all the struggles have finally ended, and there is nothing to do but rest and chat sitting on a White Porch of our real home.
No, we're not morbid, and we're definitely not suicidal (4 kids are at stake), but this is our anchor, and the literal "light at the end of the tunnel" to know that a white porch is waiting for us when we've finally completed this Earth round. To fully be in this life and accomplish everything that's thrown at, swims by, rolls under and is falling on our heads, we need to think that a reward is waiting when we're no longer here.
And as we sit on the white porch, sipping our tea and reminiscent about the days just finished, the memories will be there but the emotional connections are broken. We'll wave to our children getting on with their lives, facing their own struggles and revel in their milestones that we helped to achieve. We'll see the men we loved passing by, and all the heartaches would finally be released and forgotten. We'll see the ones we've somehow wronged, and the old regrets will be dissolved and unnecessary. And the parents walk by welcoming us Home, and we will understand how it was to be in their spot.
One day this life will finally make sense.
Happy Birthday, Girl, and "meet me on the white porch"!
What's Cooking This Week
Is it a surprise that dessert comes to mind when a birthday party is coming up?! Especially if chocolate is involved. And coffee. What more can two girls wish for?! Pink icing of course! Oh, and a surprise!
"Surprise Birthday" Cupcakes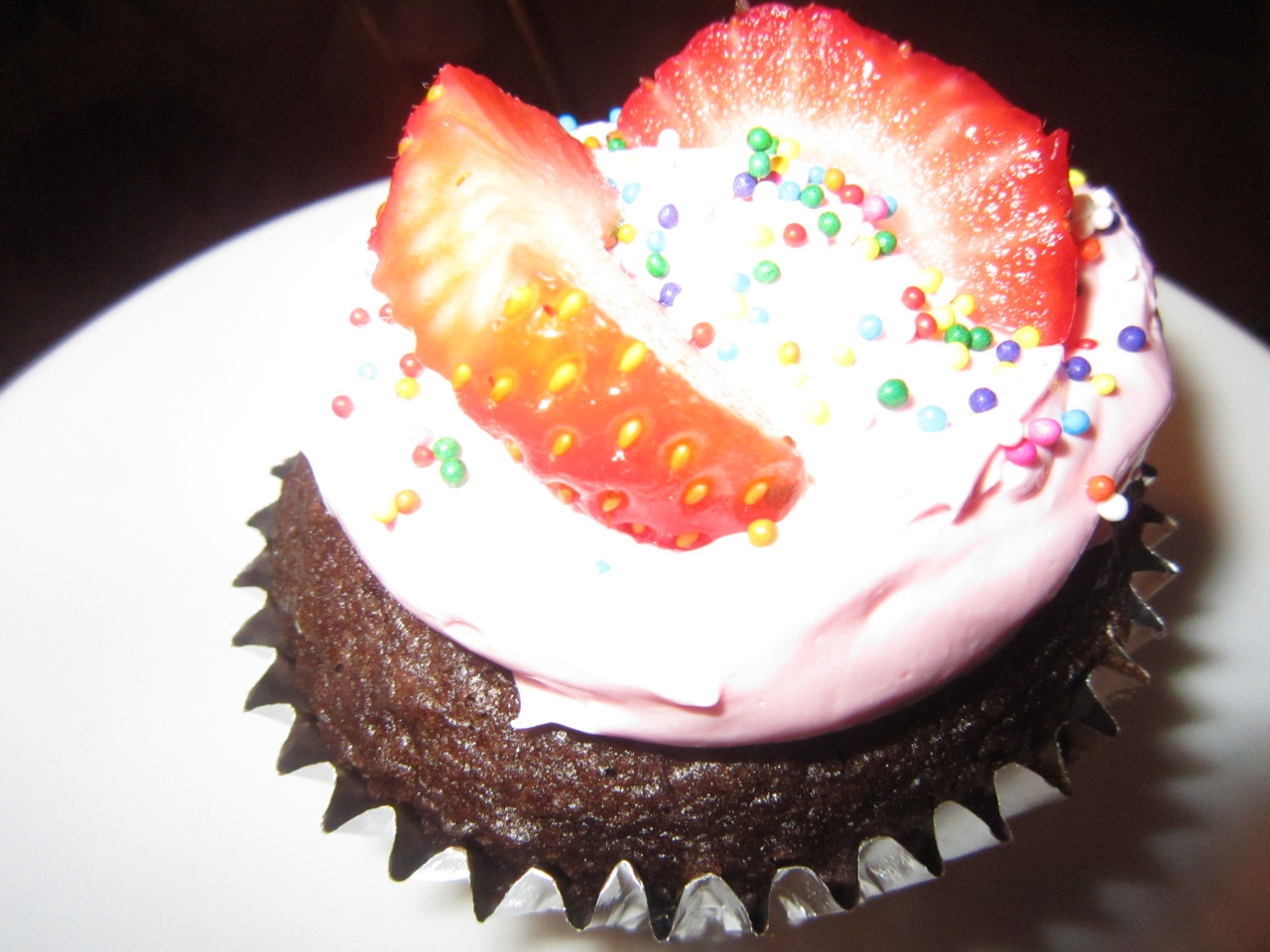 For 12 cupcakes:
1 1/2 cup flour (or gluten free flour mix plus 3/4 tspoon of xanthan gum, I recommend Authentic Foods or Cup4Cup by Williams-Sonoma)
1 cup of sugar
1/3 cup of baking cocoa
1/2 cup cold brewed coffee
1/2 cup canola or melted coconut oil
2 eggs
3 tspoon apple cider vinegar
3 tspoons vanilla extract
1 tspoon baking soda
1/3 tspoon sea salt
12 small fresh strawberries, whole but stems cut off
Icing
1 cup of firm butter (or Spectrum Organic shortening for dairy free)
1 1/2 cup powdered sugar
1/2 tspoon vanilla extract
1-3 Tbspoons of pureed fresh strawberries or seedless jam
sliced fresh strawberries for garnish
rainbow sprinkles
food coloring (optional)
Pre-heat the oven to 350 degrees. In a large bowl beat together sugar and the eggs, then add all the remaining liquid ingredients, beat until all is well incorporated. Combine the flour (or the gluten free flour mix and xanthan gum) with the rest of the dry ingredients. Gradually beat the coffee mixture into the dry mix until all is blended.
Line the muffins pan with cupcake liners and fill 3/4 of each with batter. Bake for about 20 minutes, remove from pan and cool off completely.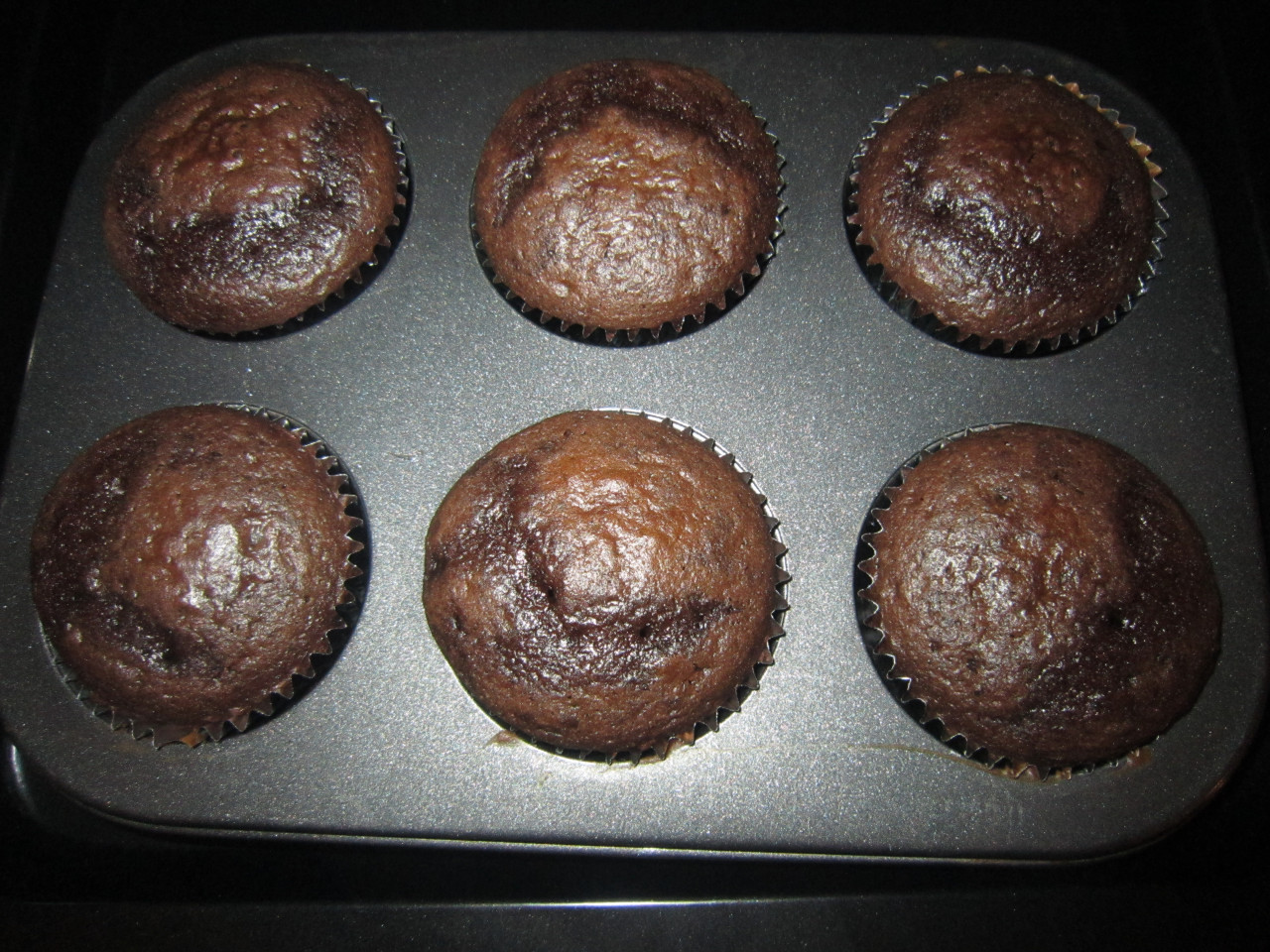 While the cupcakes are cooling off, make the frosting, puree several strawberries in a food processor (or use jam), cut the stems off 12 small strawberries and prepare the sliced strawberries for garnish drizzling them lightly with powdered sugar.
For the icing, beat together butter (or Spectrum Organic shortening for the dairy free version), sugar and vanilla untill fluffy. Start adding 1-3 Tbspoons pureed strawberries or jam (if using fresh strawberries, add more/less depending how much liquid they have). I ended up adding about 2 Tbspoons of seedless jam and food coloring as I wanted a brighter pink color than what jam produced. For pink/magenta color, most food coloring instructions ask you to combine red and blue, so follow what the directions say and add drops gradually while mixing as to see how bright you want the icing to be.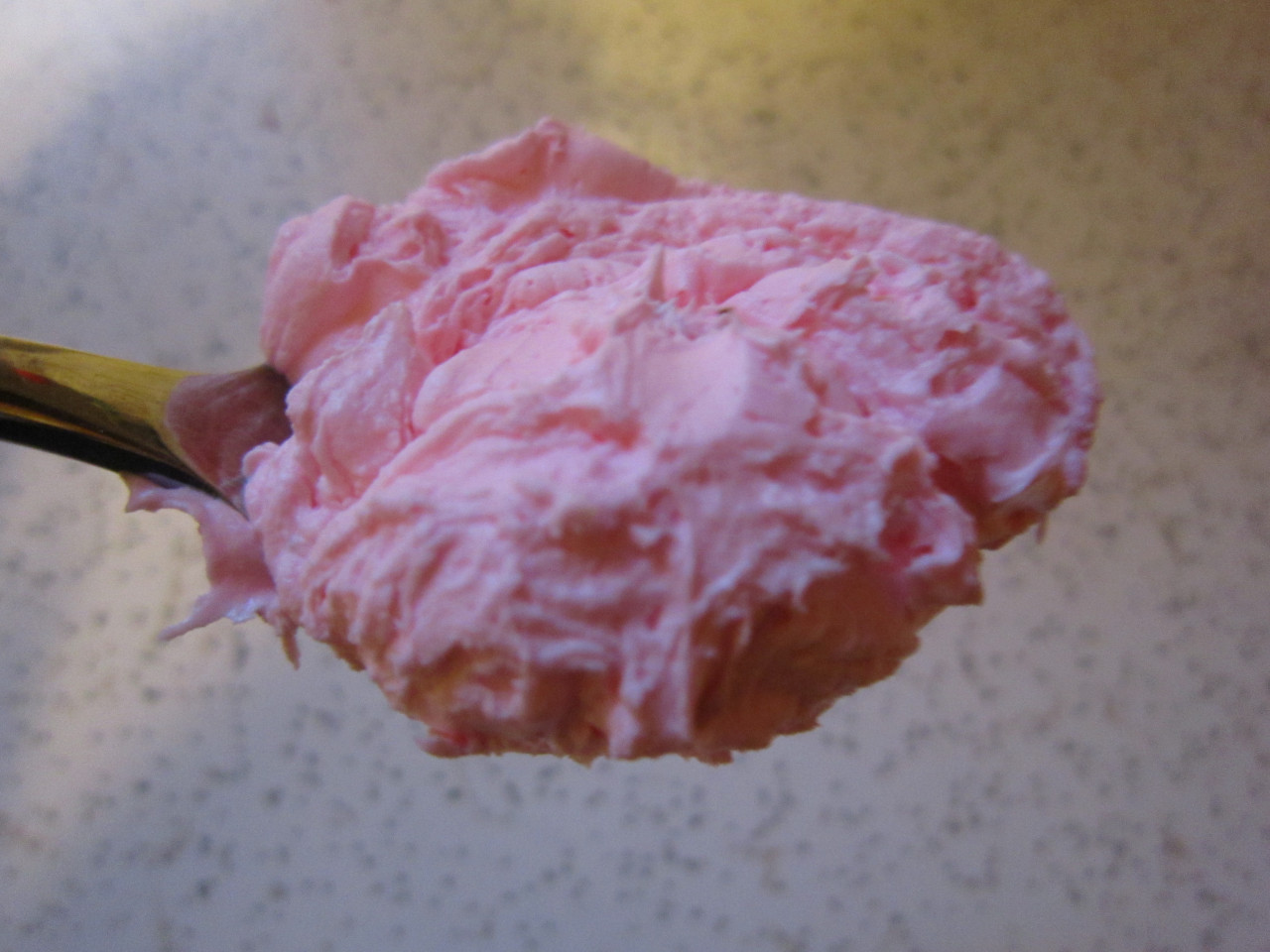 When the cupcakes are completely cooled off, using a cupcake corer (or a knife if you don't have it), make a hole inside each cupcake. Insert the corer as directed in the middle of the cupcake and twist to make a hole.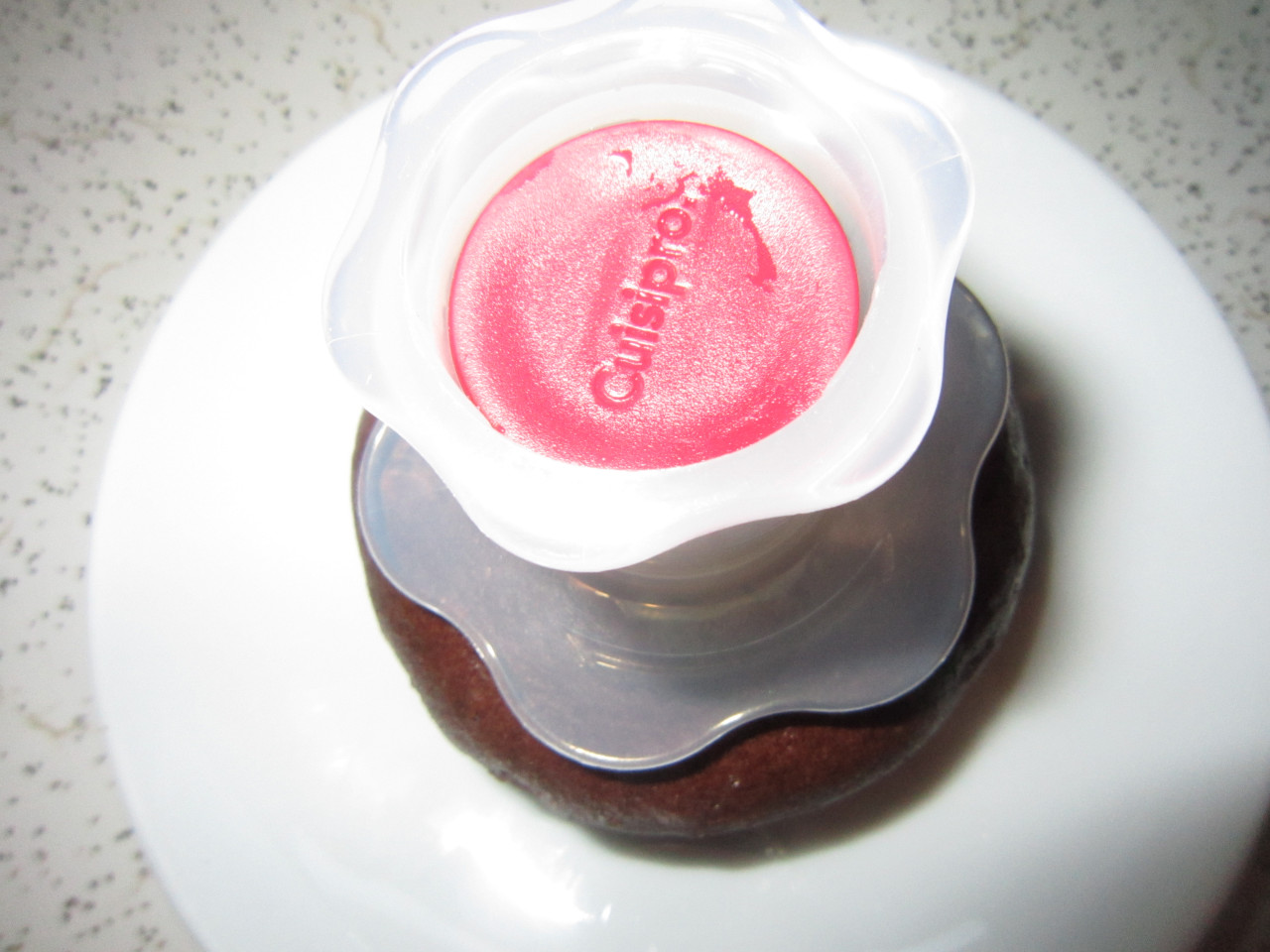 Remove the corer from the cupcake, you may leave the cake piece and cover with it later if you want.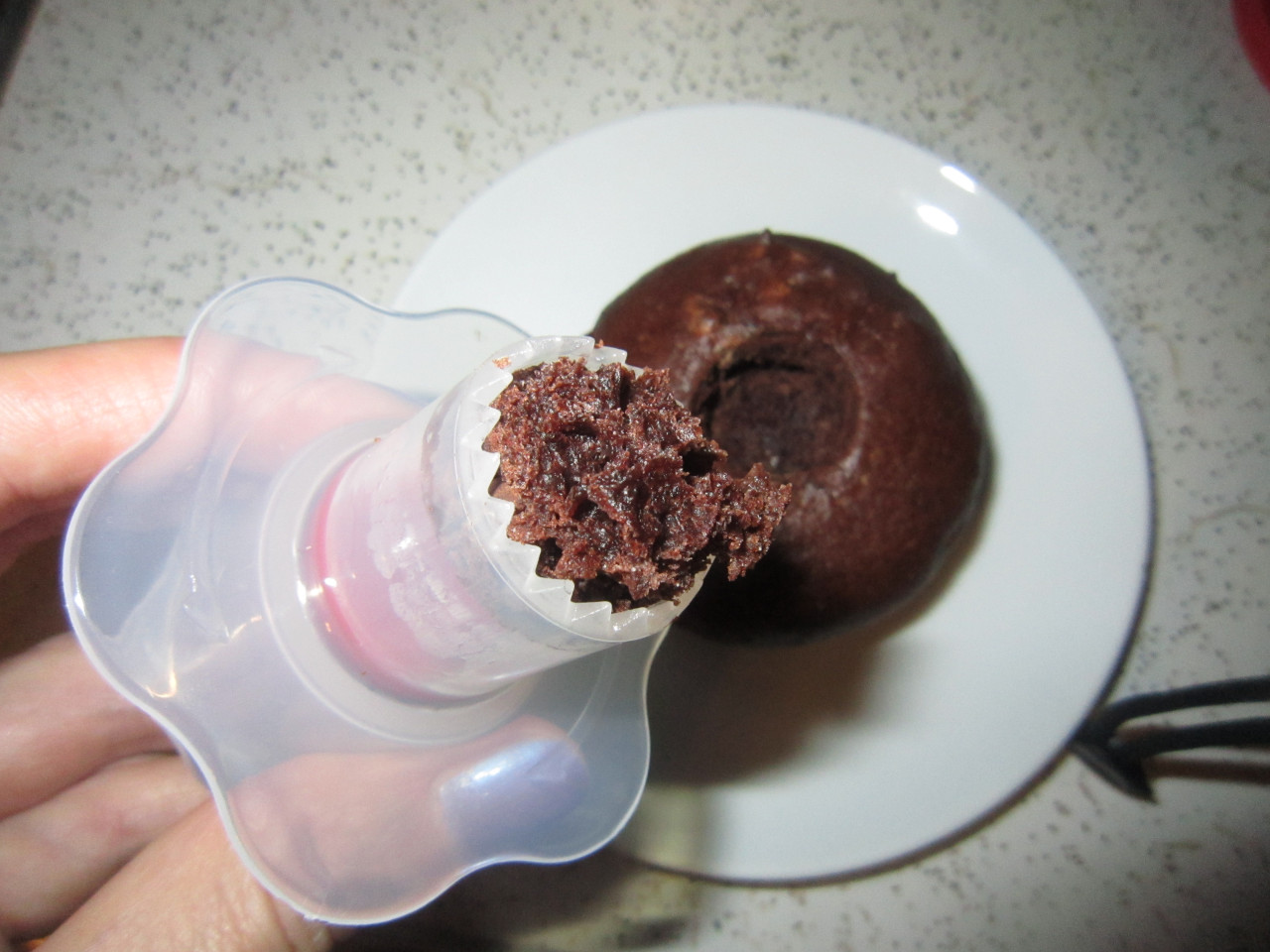 Spoon some of the icing inside the hole and insert a small strawberry inside.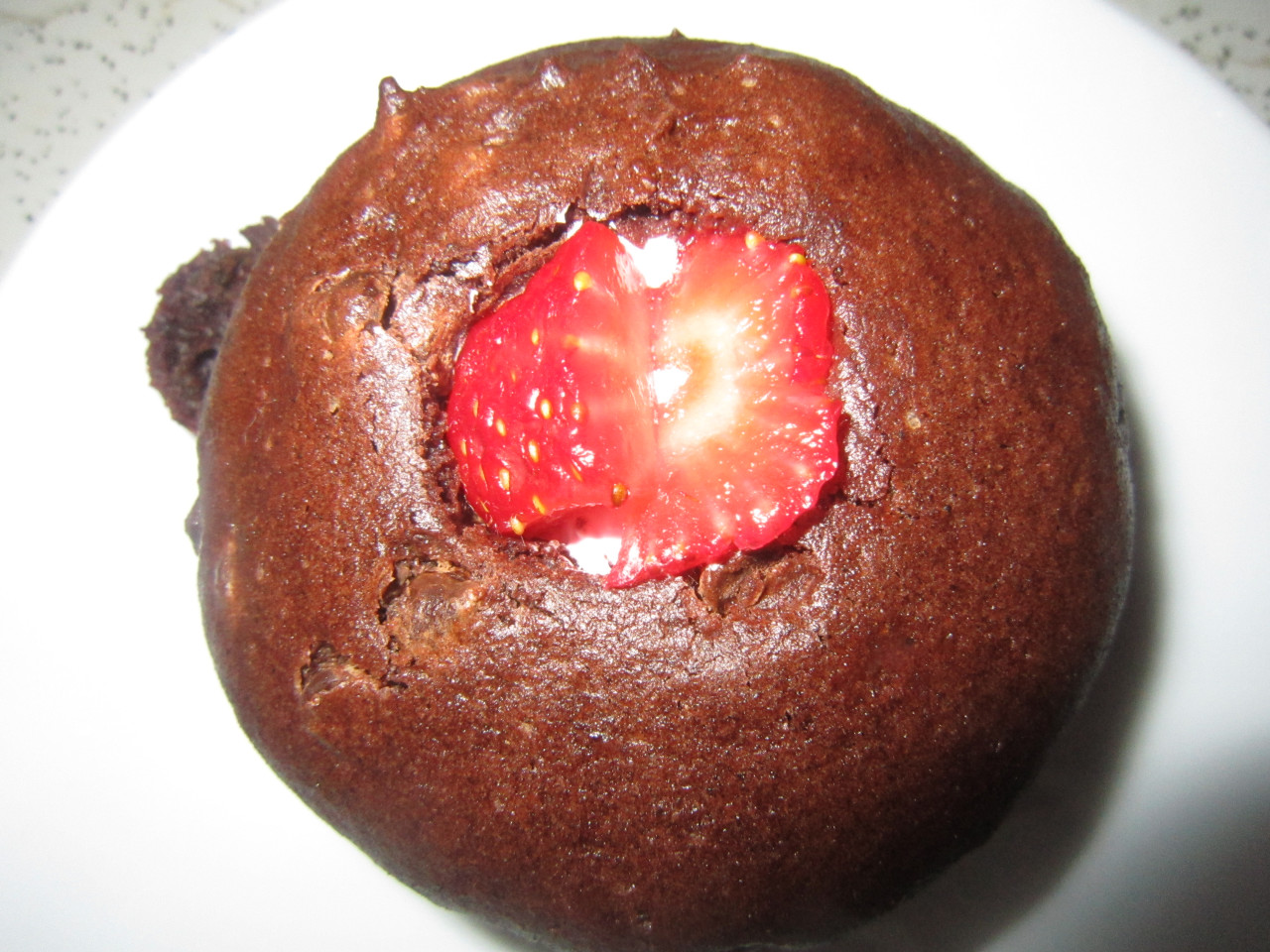 Spread some icing on top of each cupcake, garnish with rainbow sprinkles and sliced strawberries.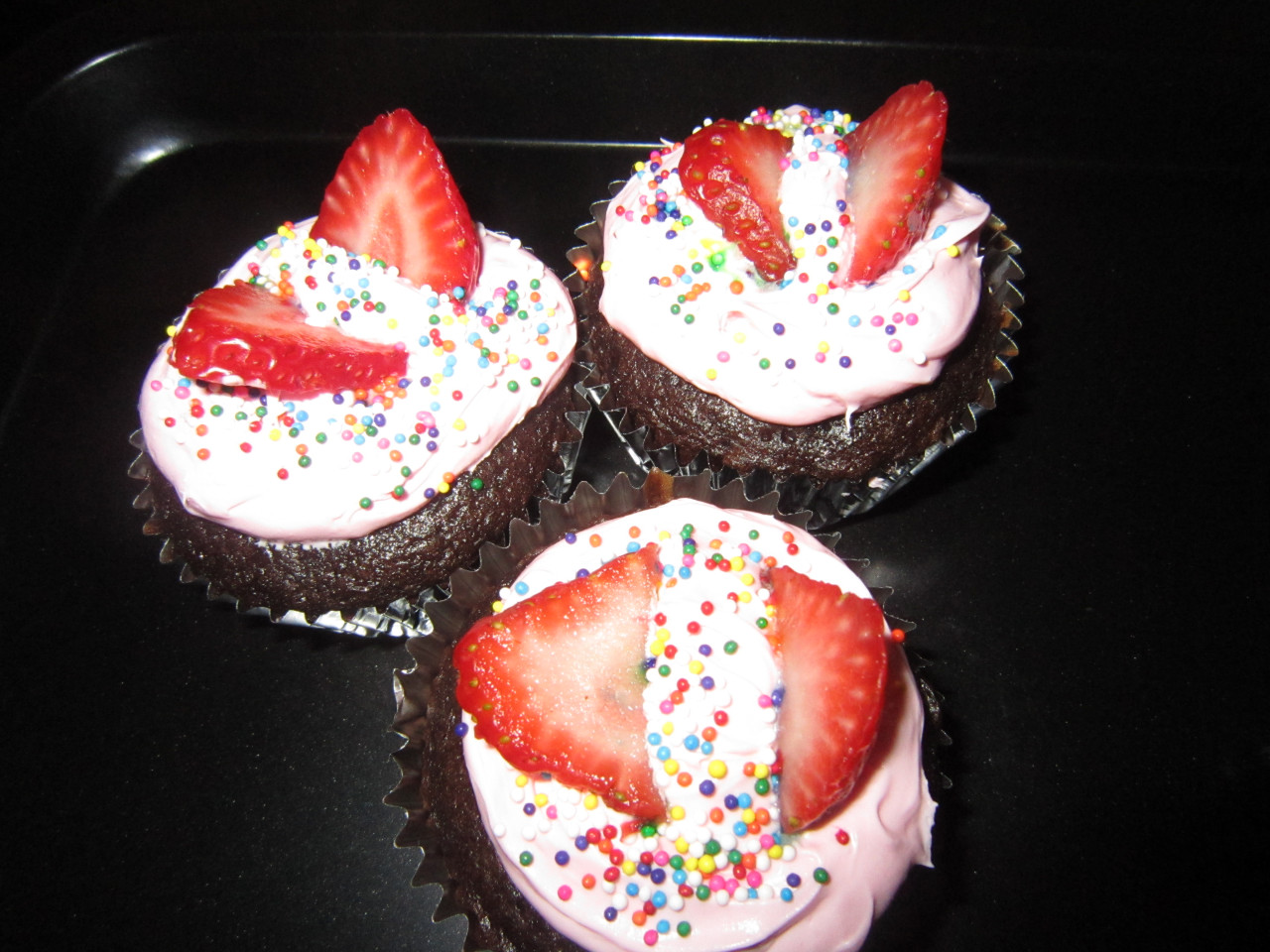 Voila! You got mocha strawberry cupcakes with a "surprise". This is what it looks like if you cut the cupcake.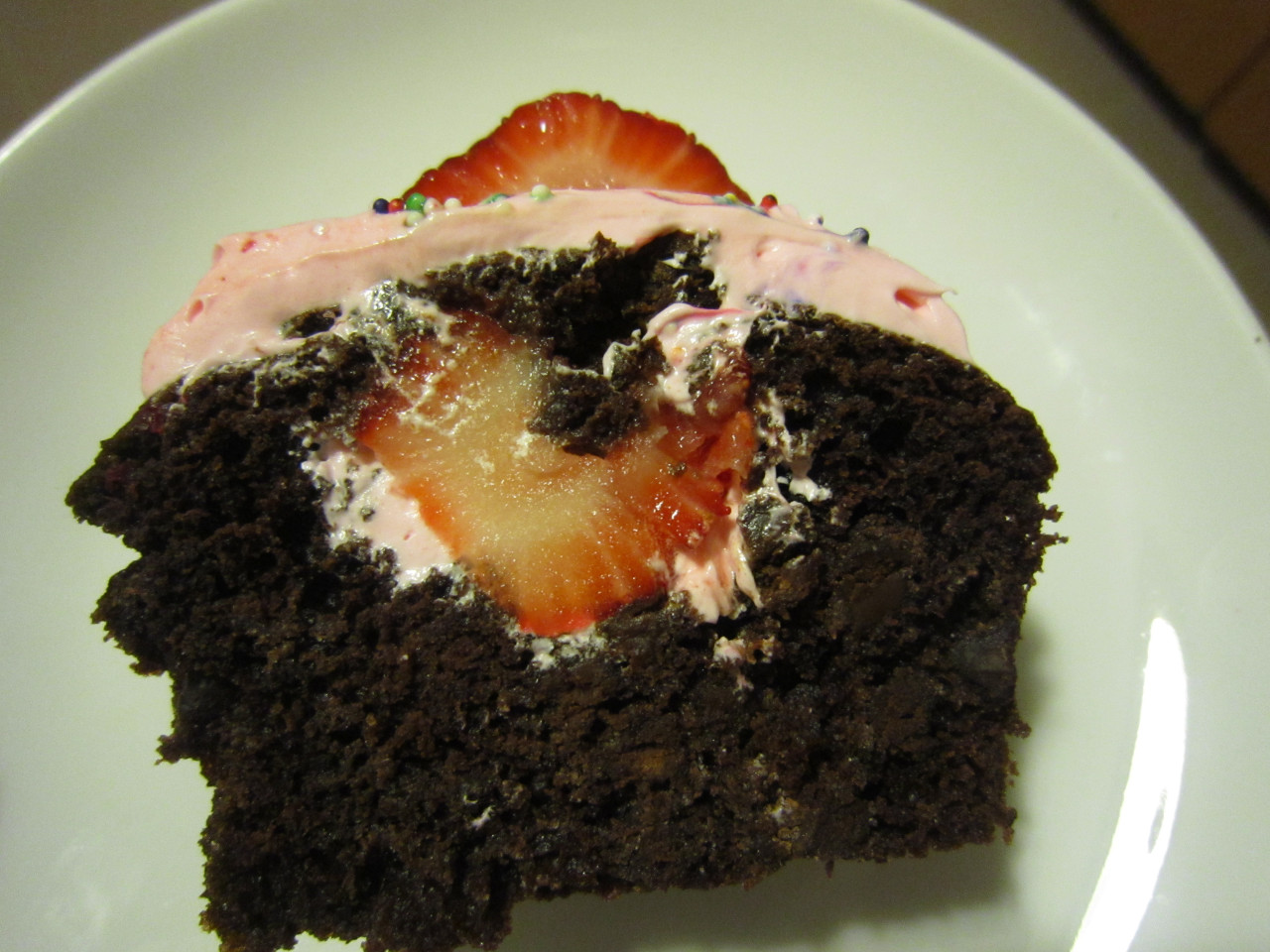 Now they are all ready to be transported to a birthday party. I don't know what we'd want to have on our white porch, but these look pretty heavenly.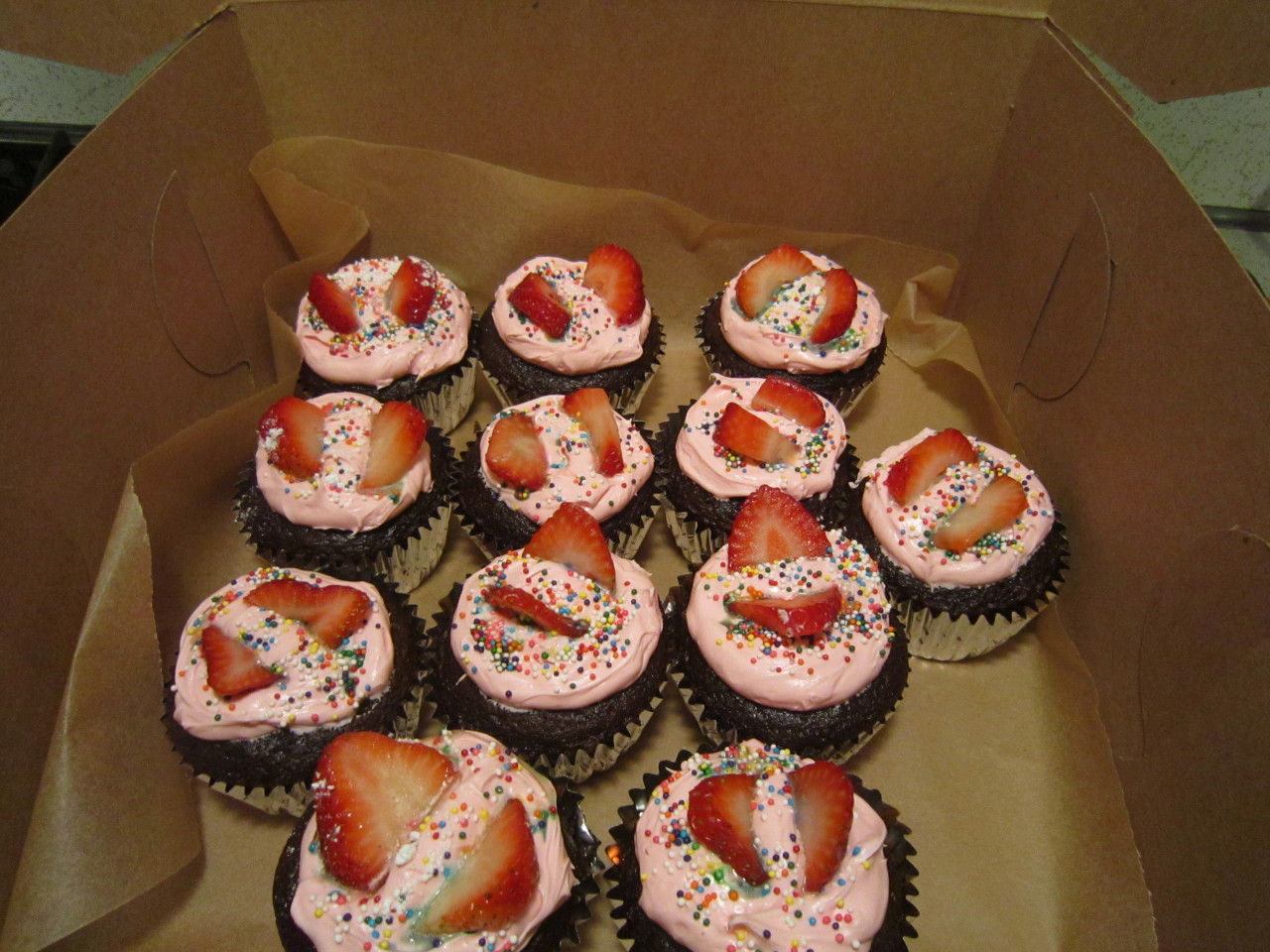 Happy Happy Joy Joy!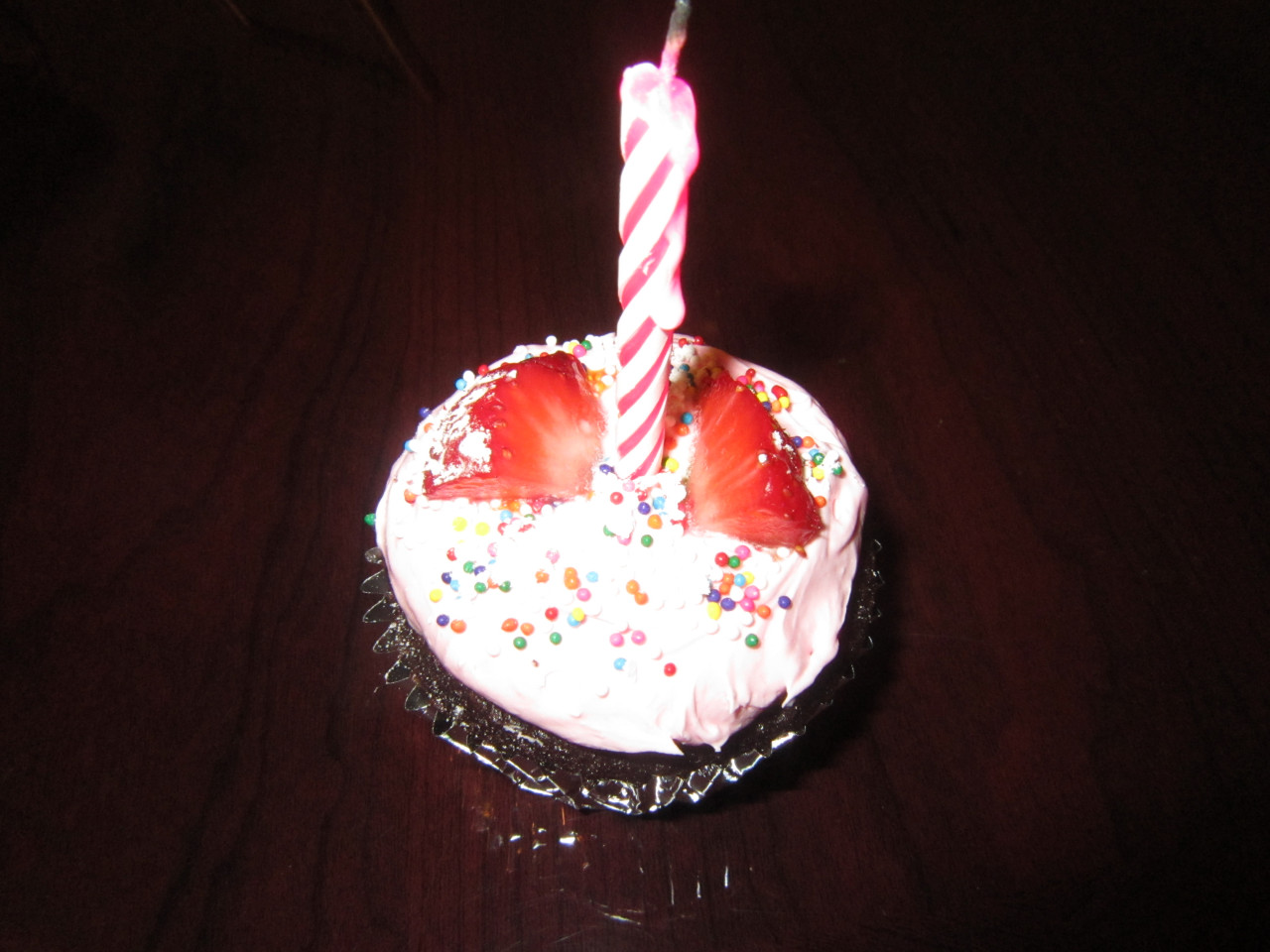 Happy birthday girl! Enjoy!