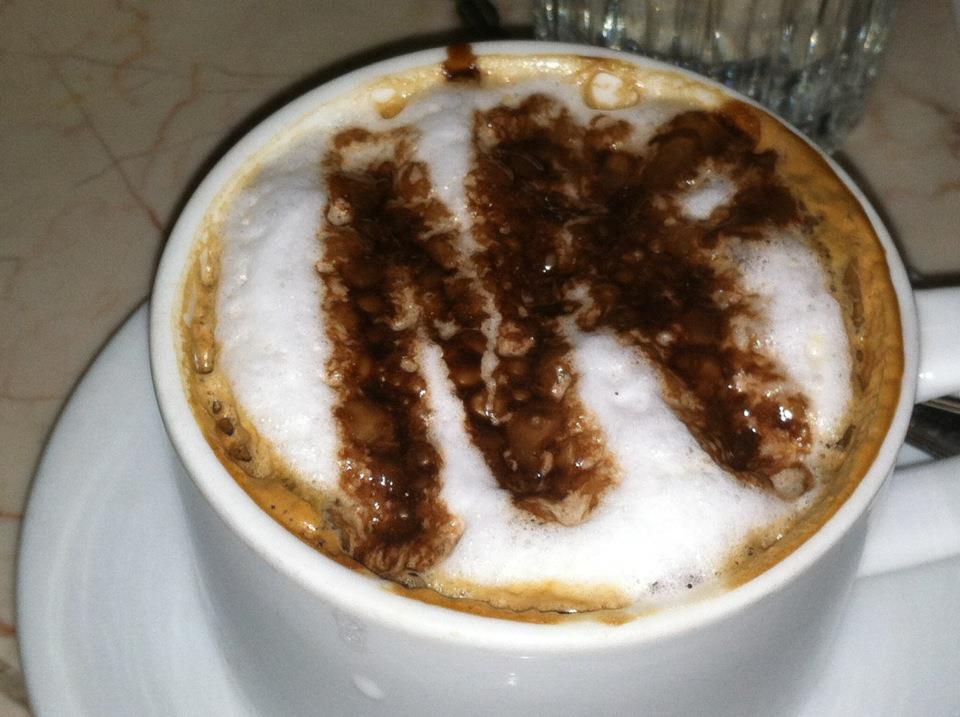 Remember the "Kodak moment" commercials? The ones where they show you some pricy items, like jewelry or cars, you can buy for the loved ones and then create a lasting memory of their gratitude with a Kodak camera? Despite the claims, the moment is not exactly "priceless", you actually have to face a hefty price tag to satisfy your loved one to the point that is Kodak-worthy.
So how much are you willing to pay for the "priceless" moment?
And is there a price for perfection?!
It all depends what is perfect to you, and how much you actually want it.
I've been on a search for a "perfect" gluten free waffle and pancake mix and a gluten free flour mix in general. If you ever tried gluten free baked products, you may notice that some of them leave this tiny (or not) aftertaste of the flours used in the mix, and not all of them look and taste the best, even for a gluten free product.
Many come pretty close to the regular wheat versions though. Udi's bread and baked goods are the best I've encountered that are also soy and dairy free. I absolutely love The Cravings Place waffle and pancake mix, that is a complete mix and nothing except water or milk needs to be added and still have fluffy pancakes, unsweetened (but with a hint of vanilla) too, I use it as my "Bisquick" for all quick recipes.
But still, nothing came to the absolute perfection until this "beauty" arrived at my doorstep.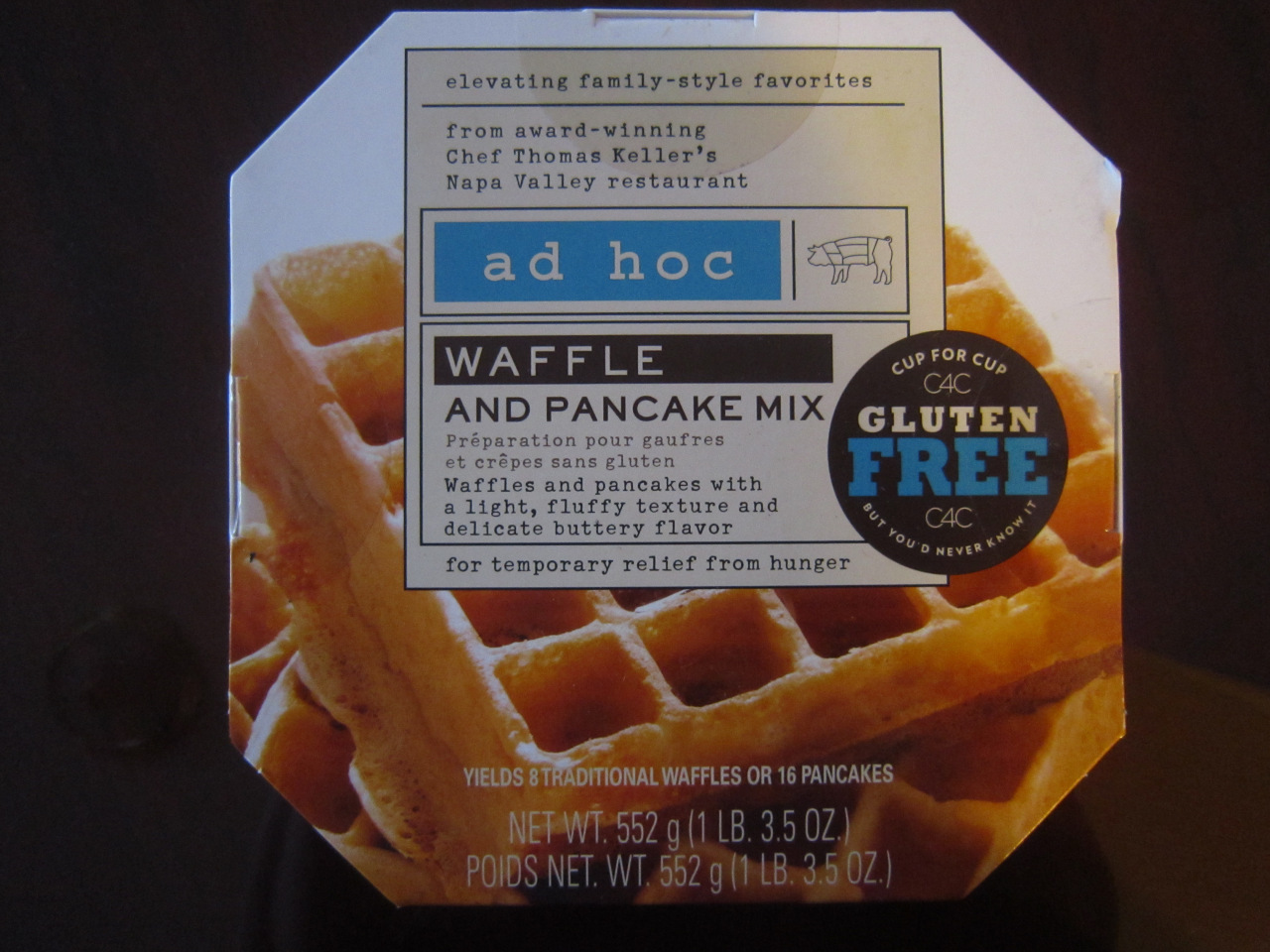 I heard about the amazing Cup4Cup gluten free flour developed by Chef Thomas Keller exclusively for Williams-Sonoma, http://www.williams-sonoma.com/products/cup4cup-gluten-free-flour/?pkey=cbaking-mixes but up until now was a bit sceptical to pay a "nice" price of  $19.95 for a 3-lbs bag of mix. Plus the flour is not dairy free, there is milk powder in it, but maybe this is the "make-it-or-break-it" ingredient for a great mix. So my quest for a perfectly plump and gloriously soft waffle still brought me to the reviews of their Ad Hoc Gluten Free Pancake & Waffle Mix that is based on Cup4Cup flour http://www.williams-sonoma.com/products/ad-hoc-gluten-free-pancake-waffle-mix/?pkey=cbaking-mixes. I figured, if it's good, I can have it as an occasional weekend splurge to minimize the effects of dairy in the mix. And you shouldn't be eating waffles every day to begin with, right?!
OK, I was sold, for $18.95 to be exact 🙂
What's Cooking This Week
It arrived, as pictured, in a pretty box that contained 2 sealed pouches with the mix, each of them claiming to be enough for 4  7-inch round waffles or 8 Belgian waffles. That makes it about $2.37 per waffle, if you're counting. OK, I can deal with it, as long as they are really good.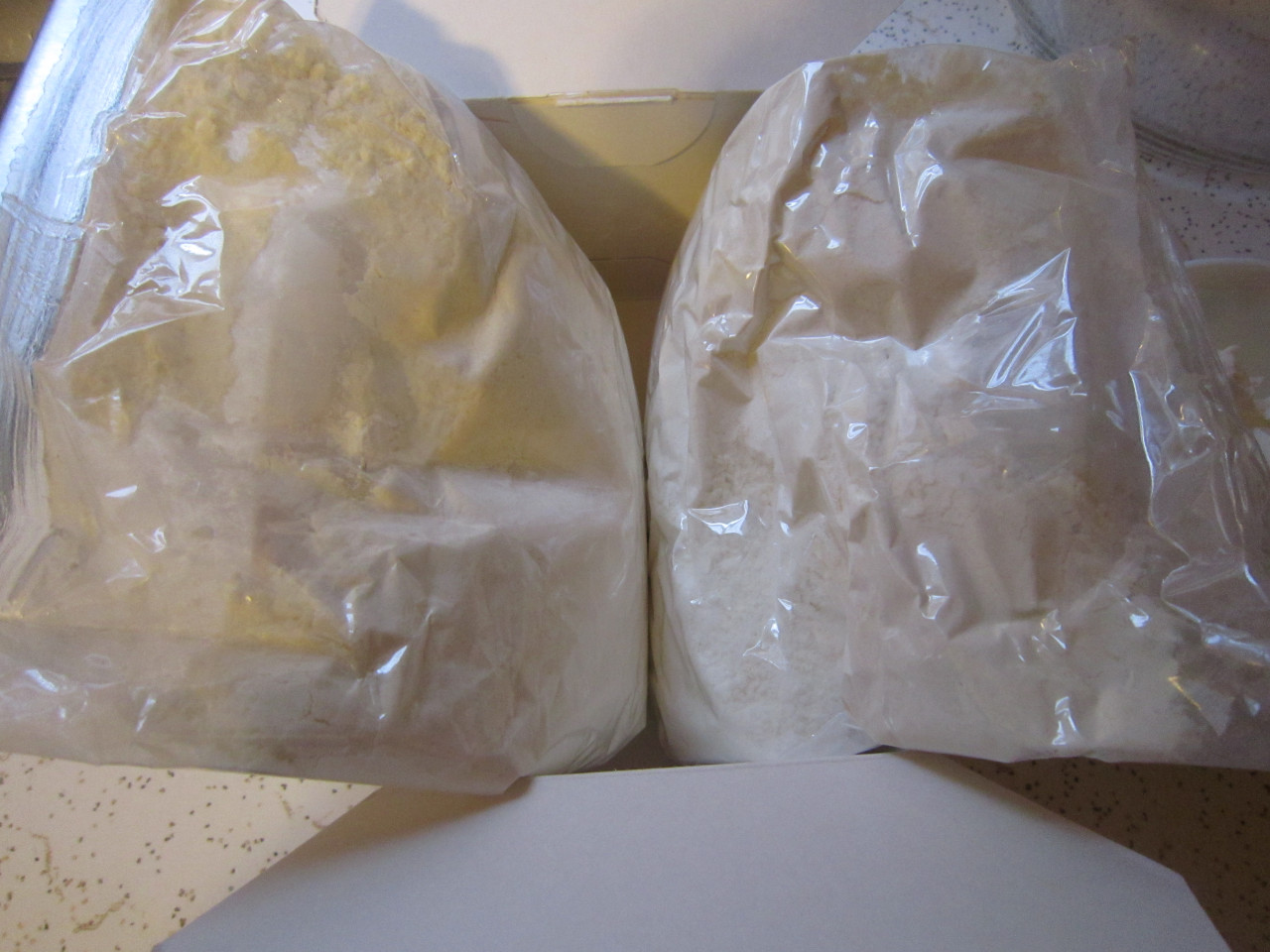 Ad Hoc Gluten Free Waffles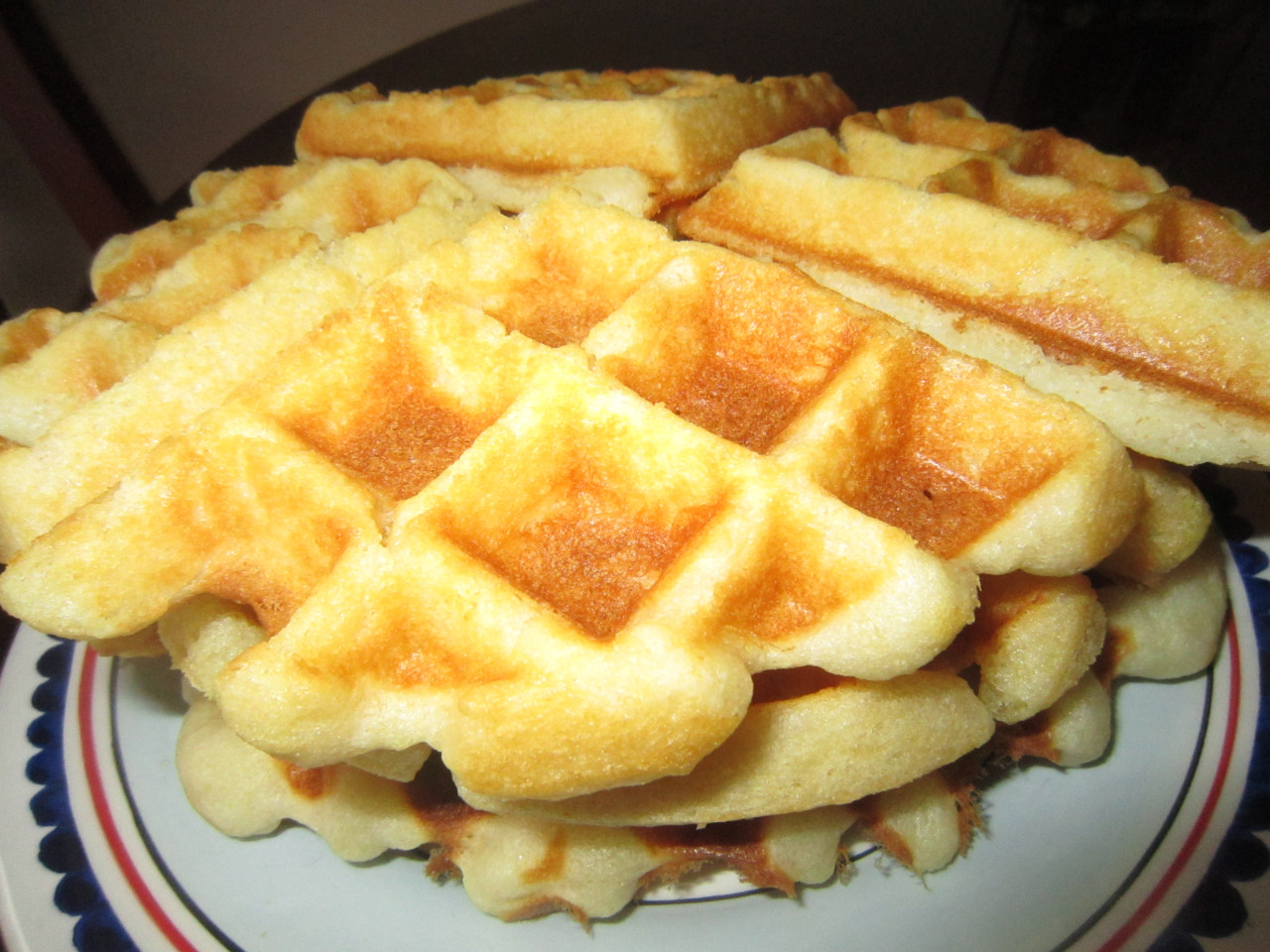 1 pouch of mix
1 cup of milk (I used coconut milk)
1 egg, beaten
5 Tbspoons of unsalted butter (I used Earth Balance coconut oil spread), melted
Follow the directions on the box mixing all ingredients and then letting the batter rest for about 5 minutes.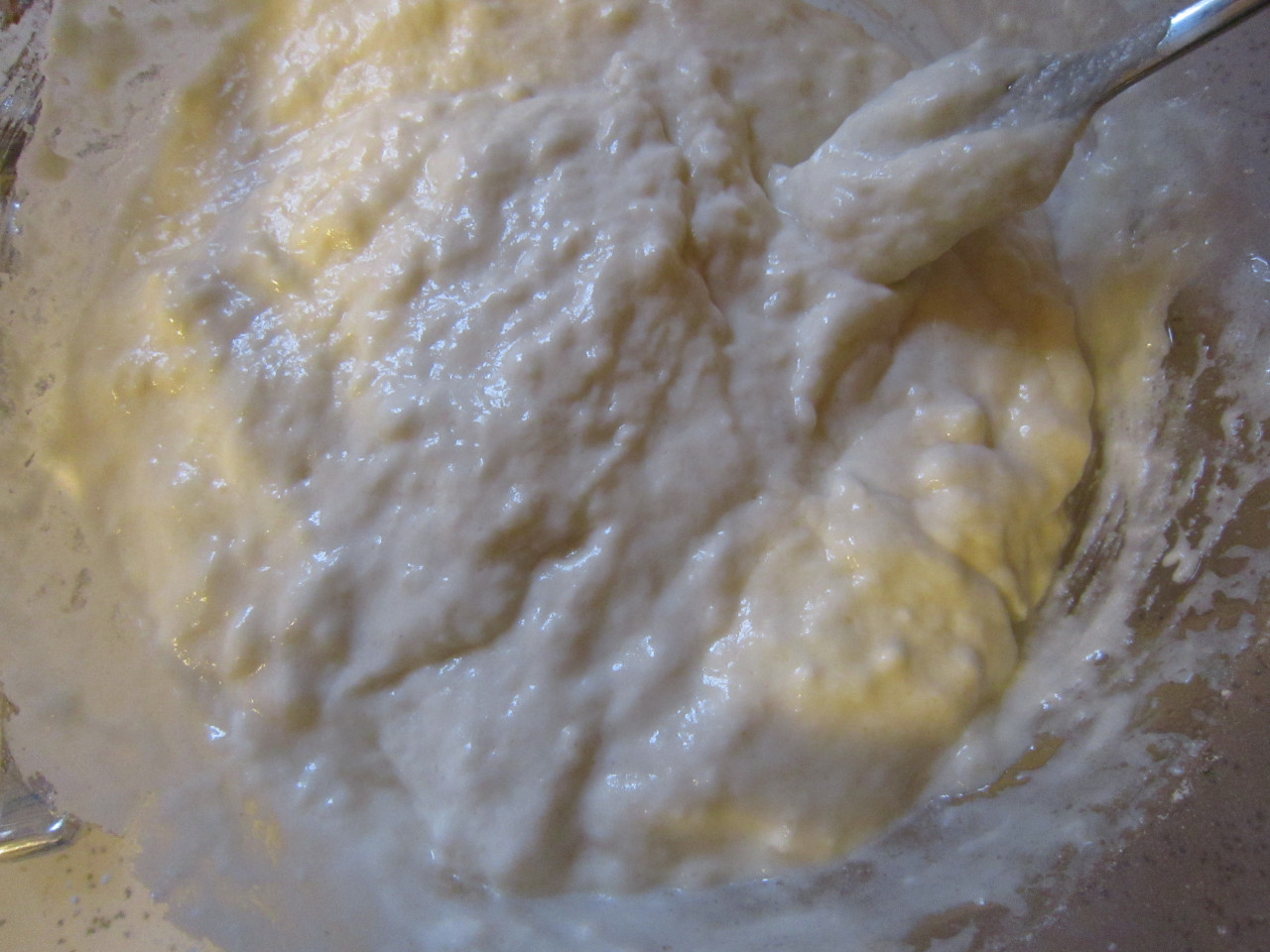 It kind of plumped-up and looked very thick.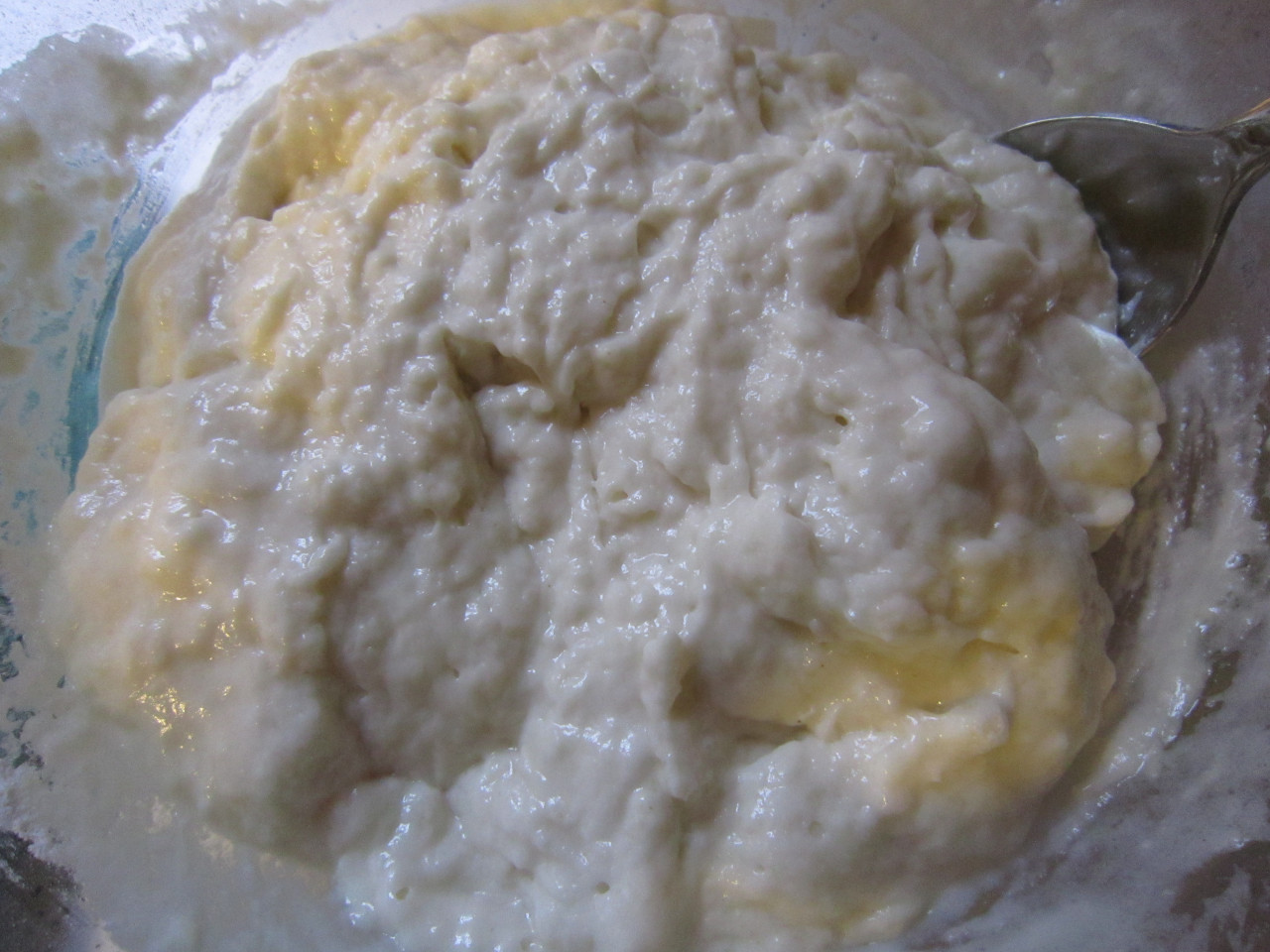 Heat up the waffle maker and spoon some batter to coat it evenly, cook according to the waffle maker instructions.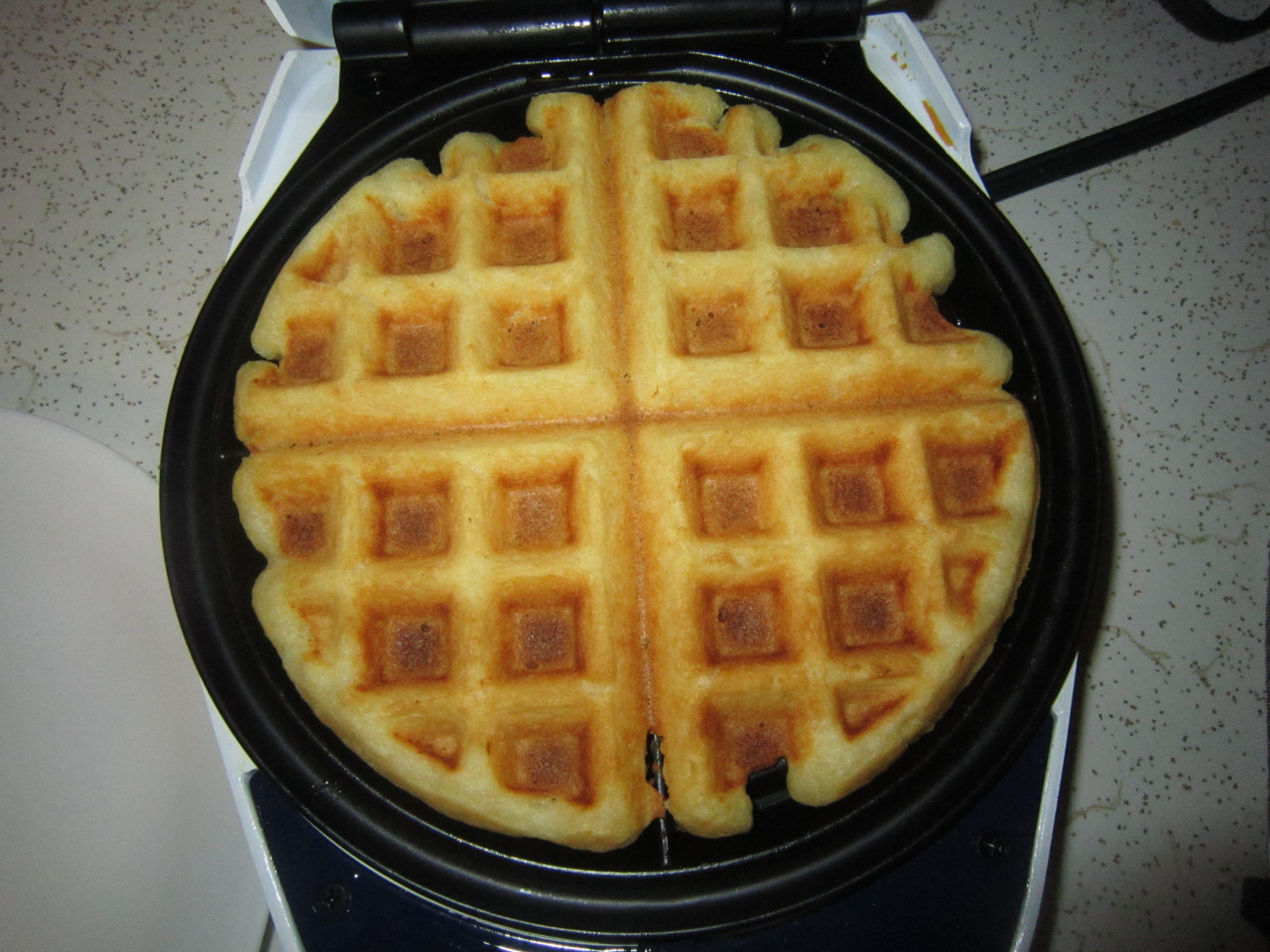 I did not get 4 waffles, as described, I only got 3, maybe next time I'll add just a tiny bit more milk to see if that will make a difference.
But, OMG, OMG!!!
They tasted exactly how I remember the good wheat waffles should taste, soft yet plump, buttery and absolutely no aftertaste. I'm sure if somebody else tried them, they would not even know they are gluten free.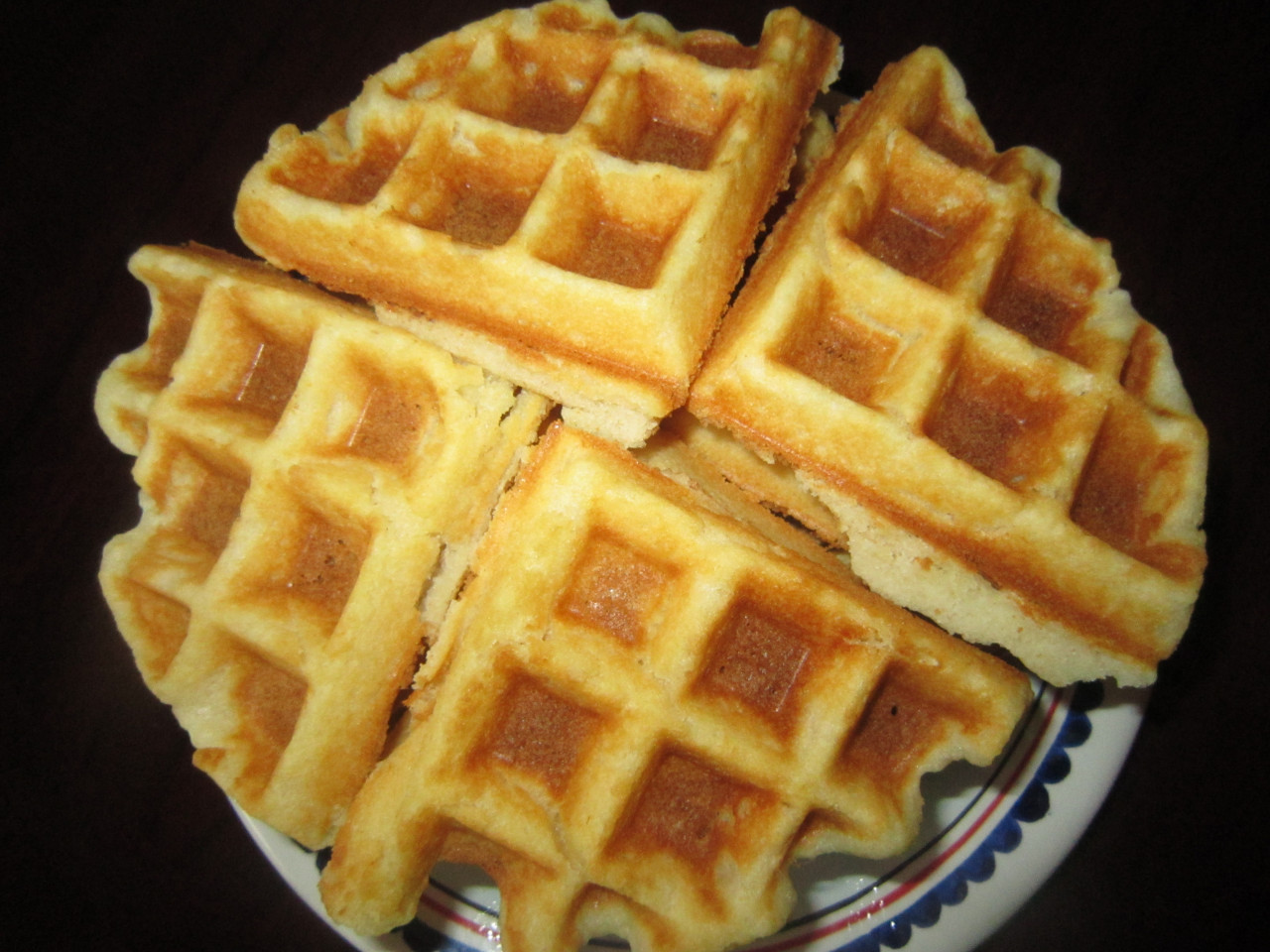 Here I'm enjoying them with syrup, toasted almonds and fruit.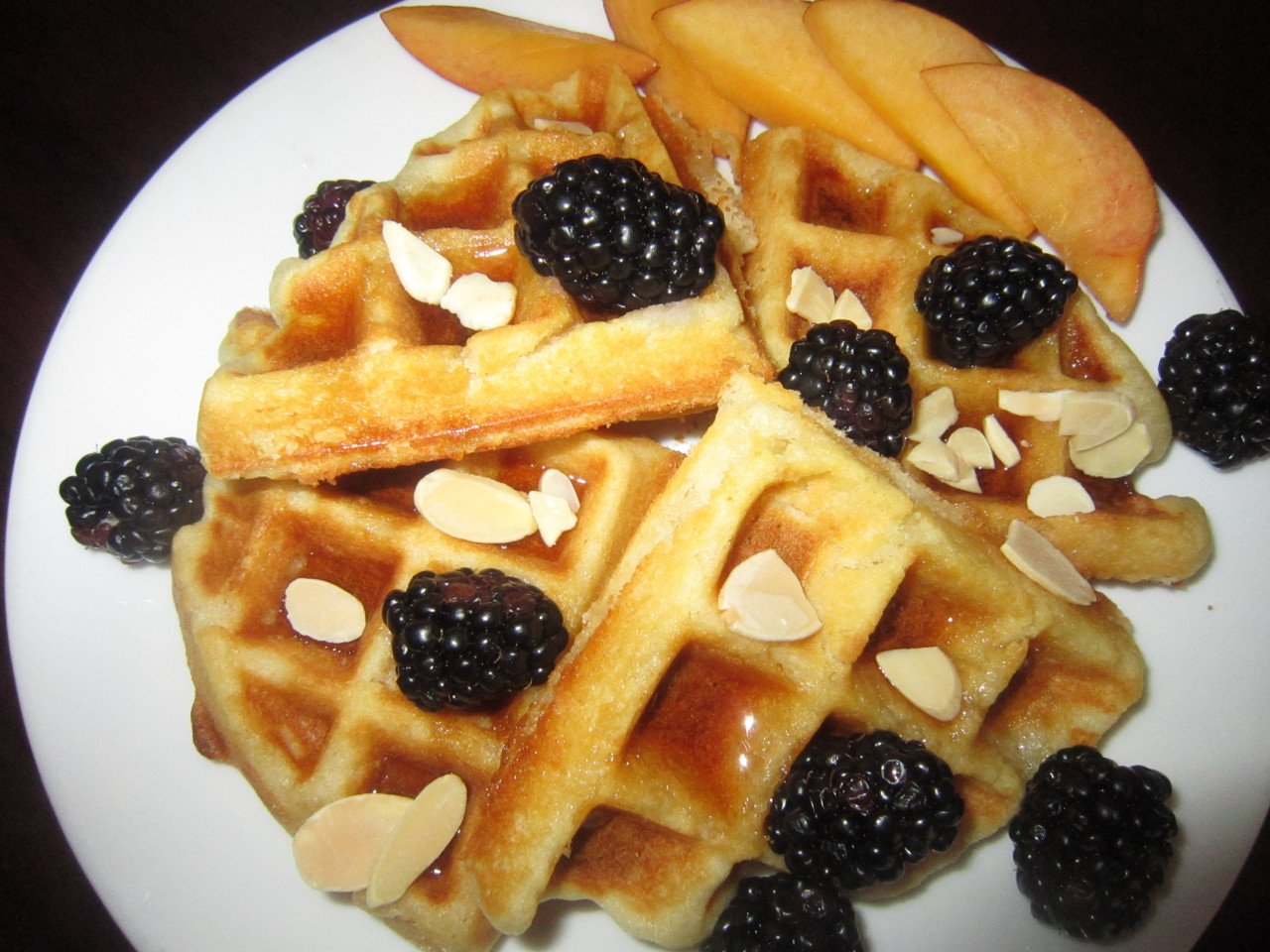 It was a glorious Saturday morning, full of leisurely breakfast chat and buttery smells. And I was guarding my waffle plate as a hawk, the kid usually shares whatever I make, gluten free or not, he did not get a morsel this time 🙂
And, by-the-way, I bought the Cup4Cup flour mix too, I'm pretty sure anything I make with it will turn out exactly like the wheat version, but stay tuned, it will probably be another wonderful review, minus the price tag.
Enjoy!