The World's Best Restaurant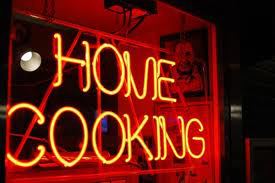 I don't know how it is for you, but after a few days of traveling and sampling even the best food in the finest restaurants, I start missing a good home cooked meal, something simple and comforting.
I've dined in many world-famous restaurants (I still stand by my vote for the best overall experience, food and service, at Daniel in NYC, and they've been consistent as I went there quite a few times).
  Yet I believe that the world's best restaurant is my own kitchen :), in all its mistakes-prone glory and simplicity.
I don't know what it is, whether I miss home that much while traveling, or maybe I'm just too worried about some ingredients that might make me sick, and how strictly the restaurant adhered to my dietary specifications, but after about 2-3 days, I start dreaming of some simple homemade foods I usually enjoy when home. I know, I know, isn't traveling the time when you venture out and try different things?? And I totally do, within my diet guidelines. But I best enjoy a nice meal out while home, not traveling, when you can later retrieve into a comfort zone of your own cooking and you know exactly how the food was prepared. Call me a control freak (and I totally am), but, hey, you have to agree I have my reasons to be at least a bit on edge while eating out, a chance of getting a reaction is much higher than at home. Plus, there's always something, like extra butter, oil, cream, or whatever else, added in your dish, that you don't normally do in your home cooking, and that surely enhances the flavor but expands your waistline too. I try to eat healthy, but it's definitely hard to do with all the temptations around you when eating out 3 times a day.
Imagine my complete torture when one of the bloggers I follow, The Ranting Chef, www.rantingchef.com, was posting Thanksgiving Week recipes right in the middle of my trip. I'm talking a whole week of Thanksgiving foods posts, the turkey, the gravy, mashed potatoes, the works… Pat, you just about killed me! 🙂 But in a good way! You inspired me to take part in it once I was home.
Now, making turkey and gravy in a middle of the BBQ season is surely non-traditional, but who says traditions and rules are not meant to be broken?! I, for one, pay little attention to seasons and holidays if I really want to have some particular food. I did make a Cinnamon Bun Cake for Passover 🙂  Family Ties And The Power Of "I Don't Think So".  Trust me, it was so much better than matza that I couldn't have anyway 🙂
 What's Cooking This Week
So, once I was home, I continued a Thanksgiving Week in my own way, with sweet potato biscuits. They are made gluten and dairy free and absolutely delicious. Even if you don't have to stay off gluten, try them for a mix of healthy grain flours. You may also substitute coconut milk and organic shortening for regular milk and butter/shortening. And what's the best way to enjoy these biscuits?? With The Ranting Chef's world-famous gravy  of course 🙂  Thanksgiving Week: The Best Gravy You'll Ever Taste.
Sweet Potato Biscuits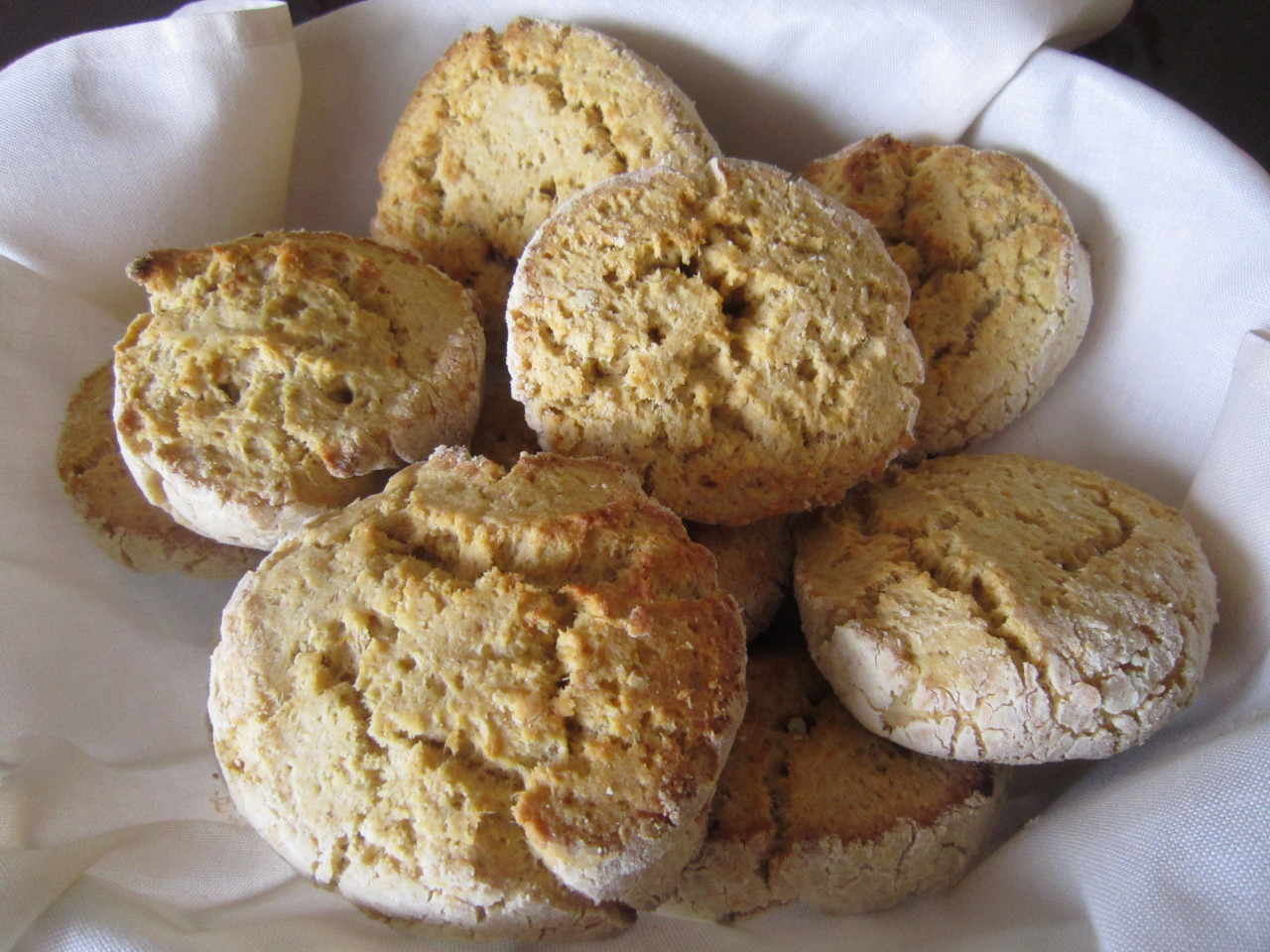 1 cup millet flour
1 cup potato starch
1/2 cup sweet rice flour
2 tspoons baking powder
1 1/2 tspoons xanthan gum
3/4 tspoon sea salt
1 tspoon cinnamon
1 cup Spectrum organic shortening (or butter)
1/2 cup of plain coconut milk (or almond or regular milk)
1/4 cup pureed sweet potato
2 Tbspoons honey
2 tspoons vanilla extract
2 egg whites
1 egg yolk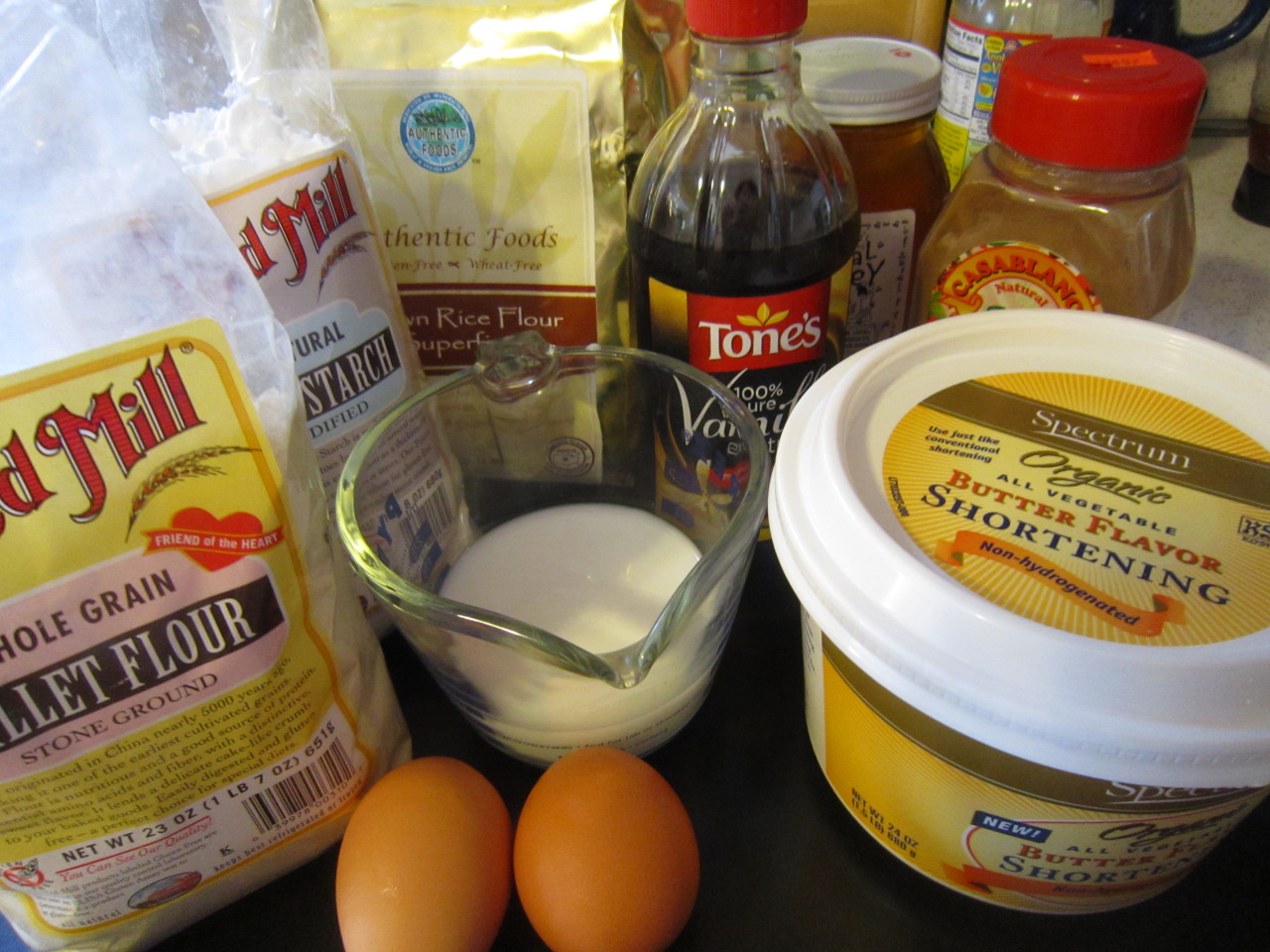 Cook and puree sweet potato or use the canned one (I cooked my own, it only took about 10 minutes).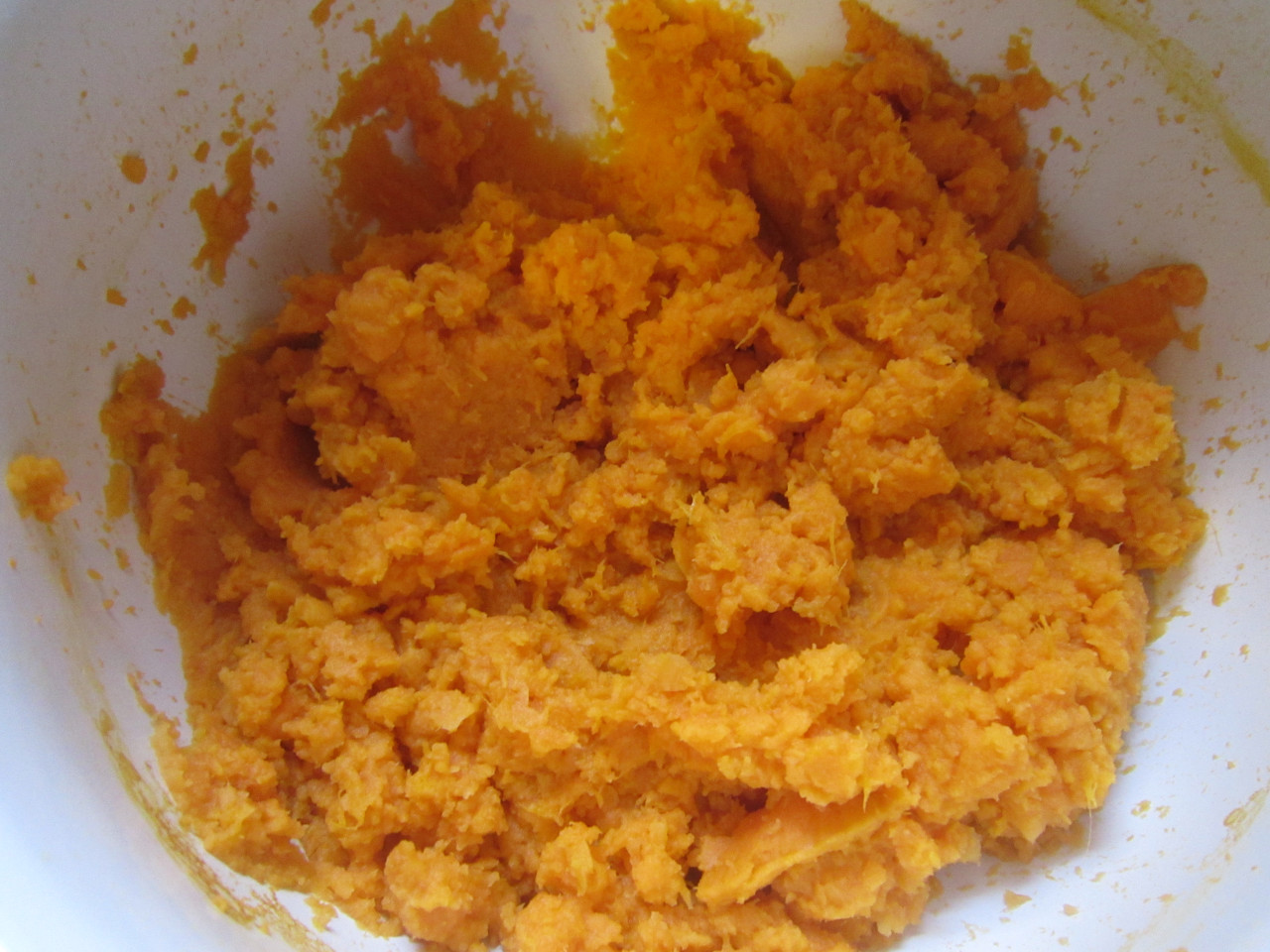 Preheat oven to 425 degrees. Beat the egg whites until they form soft peaks, set them aside.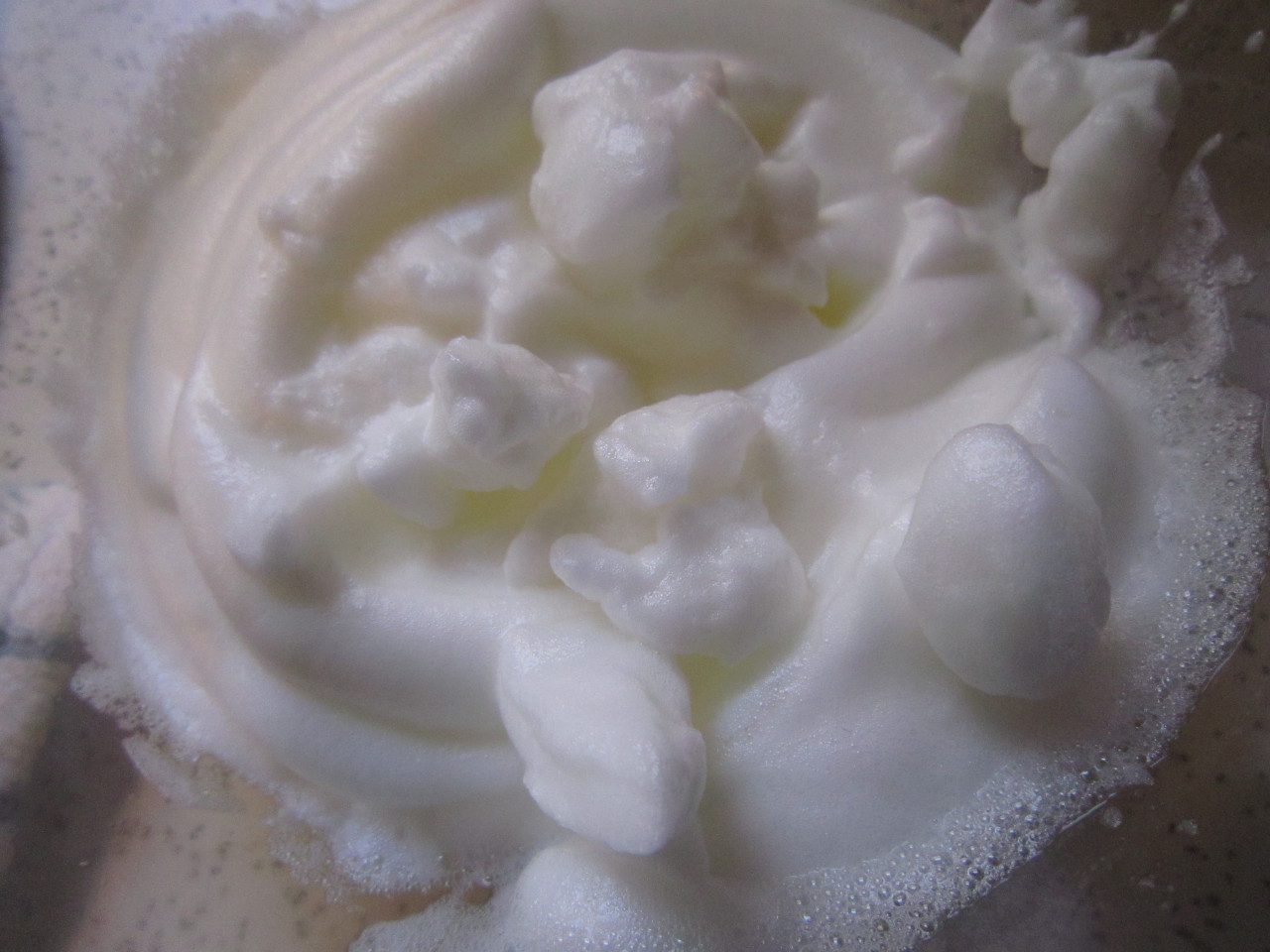 Combine the flours and all the other dry ingredients.
Beat together the shortening (butter) and the rest of the wet ingredients, then combine with the dry ingredients and beat until all is well combined. Fold in egg whites until the batter is smooth. Lightly flour a surface and form the dough.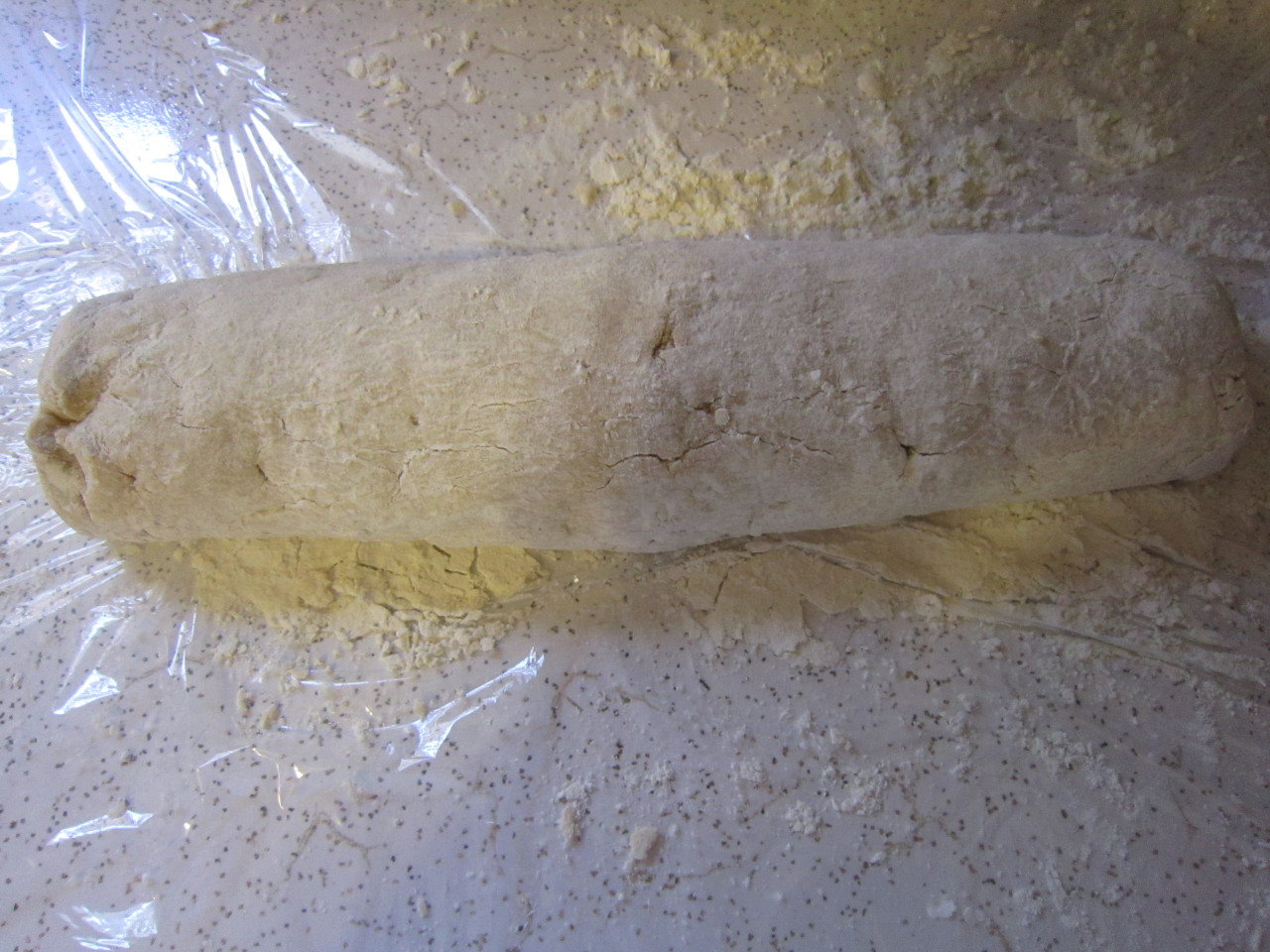 Cut the biscuits and put them on an ungreased cookie sheet.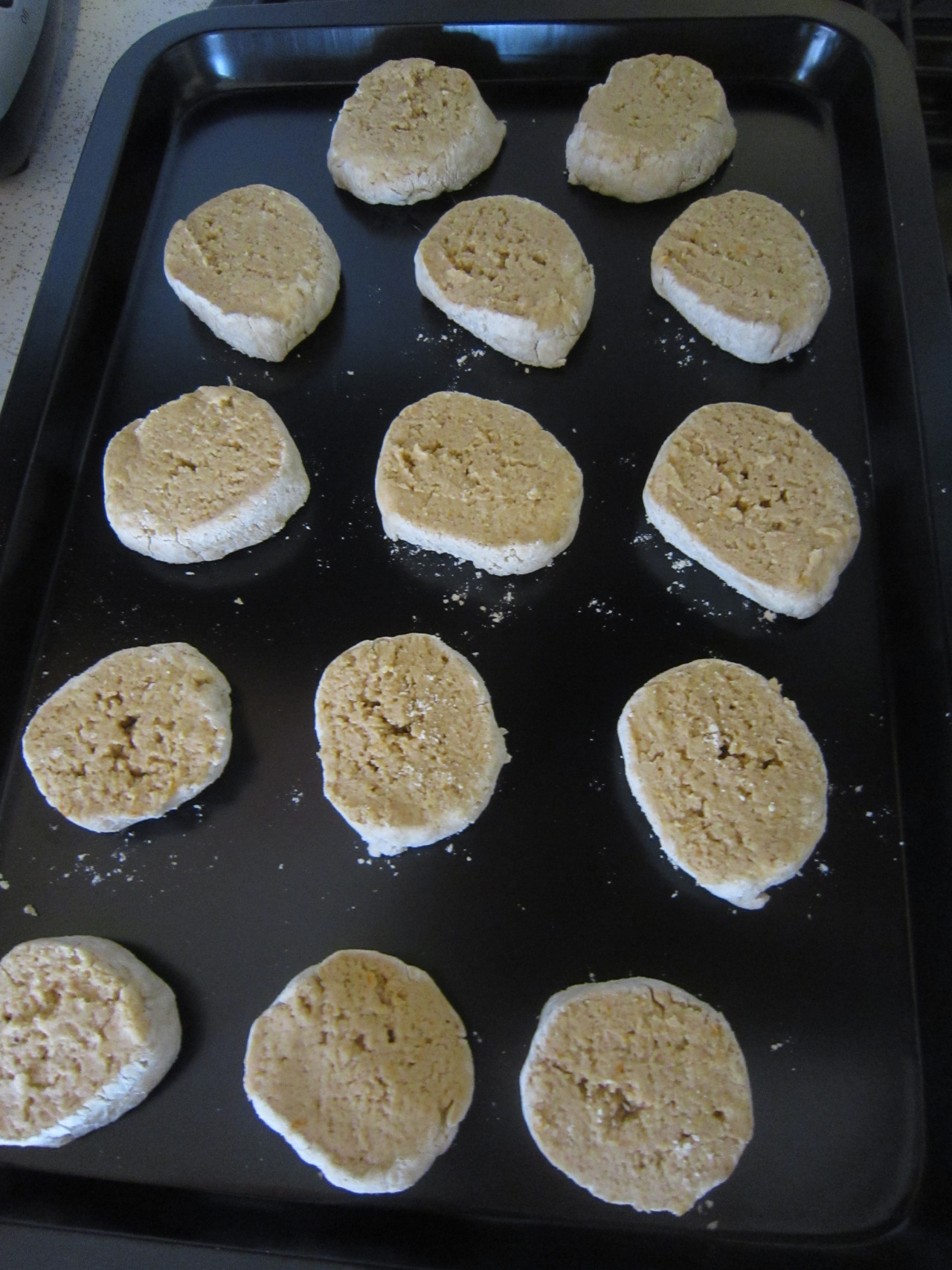 Bake for about 10-12 minutes (depending how thick you cut the biscuits). Makes 10-14 biscuits.
They are just a tad sweet and pretty versatile, could go well for either breakfast or lunch/dinner. With a nicely baked crust and a soft chewy center, you can't go wrong with every meal.
It was good with buttery oil spread and fruit jam.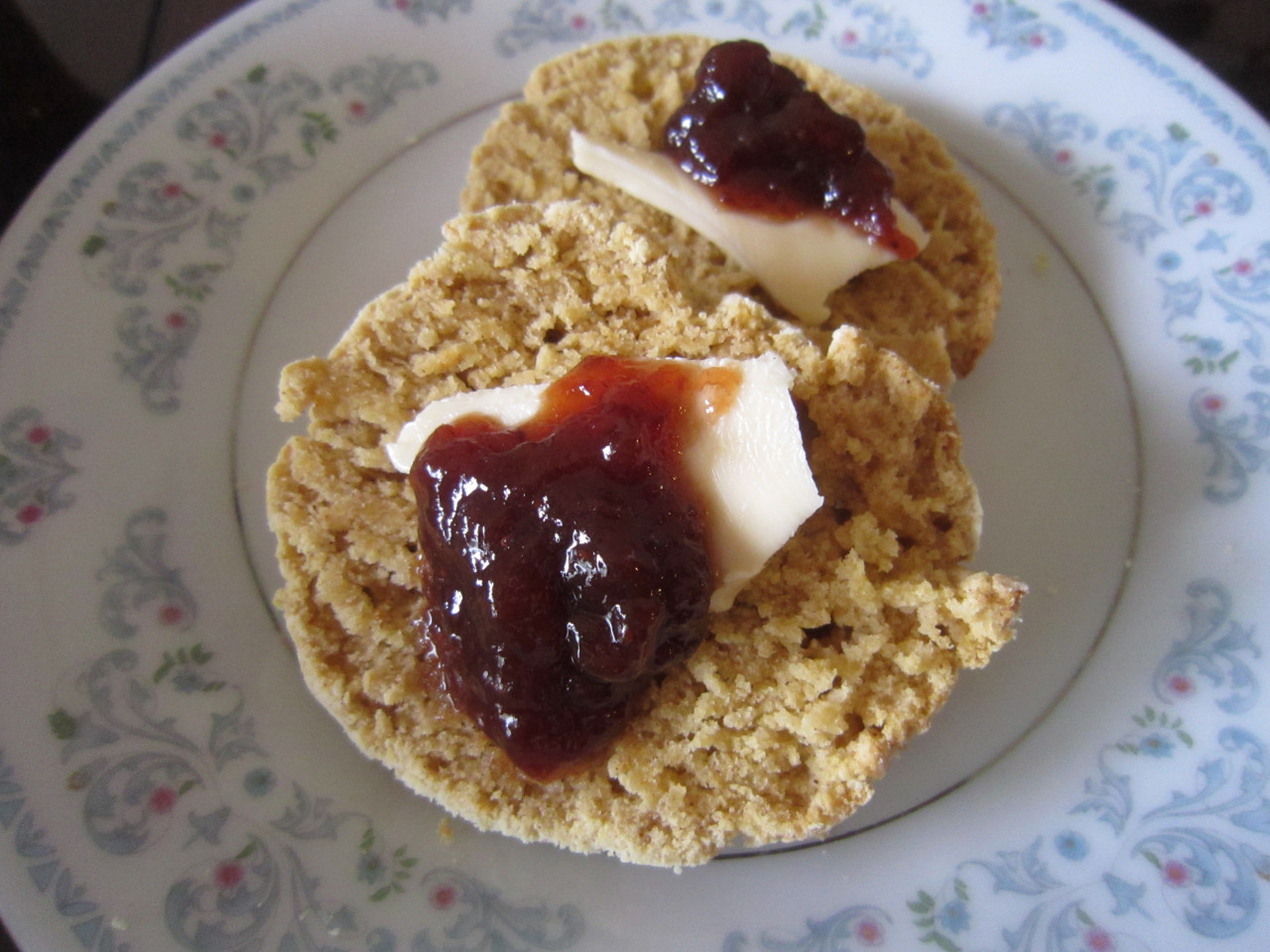 And here I'm enjoying them for lunch with a homemade tuna salad and a side of clear coleslaw.
Hope you enjoy them too!