Home Is Where The Heart Is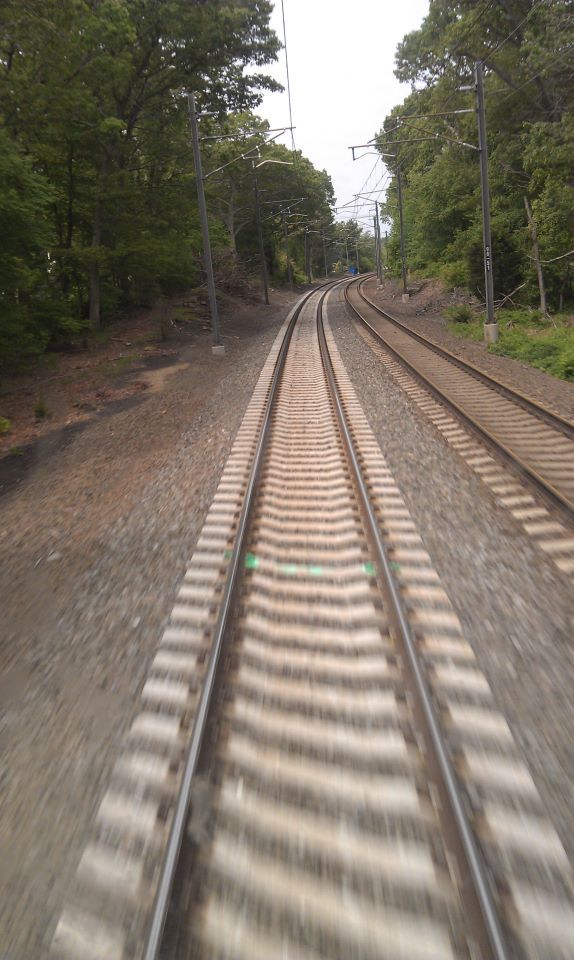 Do you ever feel some places look strangely familiar even though you've never been there before?
   If you've experienced a "de ja vous" in your life, you'll know what I'm talking about.
   Sometimes you can get off a train and still feel like you're home.
The kid and I just returned from a 5-day trip to Boston.  The trip was 80% for leisure and 20% for "business". First, I thought that it'd be awesome to visit some historical sites on Memorial Day, and we did just that. And, second, even though the kid is only finishing his freshman year in high school, it's never too early to start thinking about colleges. Usually, any incoming college student has their "dream" schools, "probable" schools and also "fall-back" choices. For now, all schools are in a "dream" category as we're doing just that, dreaming, thinking, exploring, gathering information. But one choice is still a "dream", no matter how you look at it, and for this kid, it'd be MIT.
Sure, that'd be a wish for anybody, but the kid is actually very good with technology, computers and electronics, he'd make a fine engineer. He took it after his father, because I'm definitely a humanitarian not a techie or even a scientist. Granted, I have a graduate degree and had to go through a number of math and science classes, and I did well, but I still need a calculator to do any kind of manipulations beyond 2+2, and as far as any electronics are concerned, I now mostly rely on the kid to produce whatever result I desire 🙂
So, MIT would be right up his alley, but how feasible it could be, the time will tell, there are still many "make it or break it points" , even for a kid who does well in school, like SATs and an inevitable pull of teen social life or just laziness over the many hours of studying "labor" you need to put in to actually get that coveted letter from MIT admissions. So, for now, we saw the place, got the basic info, and we'll return in 2 years when he is a junior to have a more "hands-on" experience.
And back to the actual city of Boston. I absolutely love New England, their Colonial architecture, the waterfronts, oh and food of course! There is so much history behind the "cool" looking facade and a somewhat "snobbish" attitude (but I can definitely deal with that, hey, I live in NYC, we have a whole spectrum of "snobbish" to "artsy laid-back" here). The second I step foot on New England soil, I feel like I've "arrived", my soul jumps from joy in recognition of "the time passed", and I know I'm home no matter how far from it I may actually be. One might say it is because New England resembles Europe so much, and I feel homesick. First, I've spent my whole adult life in the US, so there is zero to none homesickness in regard to anything else but New York, and, second, it's hard to miss the country that literary displaced and made us refugees, therefore, no physical or emotional attachment exists, it ended when we had to turn in our Soviet Passports, jobs and a place to live for a chance to leave the country that didn't want us to begin with. And second, New England architecture looks nothing like anything in Eastern Europe, the closest you may get, style-wise, is the Baltic region, so, no, it is "homesickness" of a different kind.
My faith is metaphysical in nature, I believe in karma, reincarnation, past lives and cell memory (more on this on my Soul Food page). Take it or leave it, but my beliefs are substantiated by years of readings, research and personal experiences. We usually "remember" the past lives that are somehow significant to the lessons we're learning in the current one or because that life held some significance to the whole soul's growth process or as a turning point, or maybe simply because we liked that particular lifestyle or felt at ease in that life, but it's a gift (though up for grabs by everybody) to decipher the cues that a certain "de ja vous" may not be from this lifetime at all. Through the years, I've learned to recognize when certain people, places or situations are a "bridge from way before", and even though some people may be very tangential or fleeting in my current life (like my previous supervisor at work), there is still joy and a sense of "belonging" you feel when meeting such a person, just like a feeling you have bumping into a familiar face in a middle of traveling abroad, it's like a small seed of "home" that you always carry inside. This is what I feel in New England, anywhere from Maine to Cambridge to even Georgetown in D.C. It must be all the previous lives on a British soil that make my heart melt and my soul jump from a tiny resemblance 🙂  Oh, and the older I get, the more "particular" I become about my tea, you have to see all the tea sets I own (and eyeing for future purposes), blame it on cell memory! 🙂
In a mean while, as I gather my thoughts, pictures and information about all the gluten free choices I encountered in Boston restaurants, please enjoy a gallery of images from Boston, Cambridge and Salem.