Some life events tend to create sweet memories, no matter how horrible they may look at the time. Your child's mischievous happenings are one of them. Since it's the kid's birthday week and Mother's Day on Sunday, I went down a "sweet" memory lane, and here are the most memorable episodes of my son's childhood, viewed through a prism of many years removed and, thus, sweet rather than horrifying.
This earliest memory of mischief doesn't involve him to the full extent, but only due to his infancy age, and, therefore, not able to really misbehave yet, but it does involve his father. Early Sunday morning, I awoke to the usual feeding and changing routine, but this time, the ever squirmy baby got himself dirty all over and needed to be bathed and changed into clean clothes. Being that my son showed his "royal" character even in early age (aka "royal pain in *** and according to his Imperial name), he'd only "agree" to be bathed in a kitchen sink, totally submerged into water so only his head would stick out ( you'd have to support his head with one hand and manage to soap and bathe him with the other, and mind you, I became a pro at that 🙂  ) So, as I tried to clean up his changing table (note the "squirmy" baby mentioned earlier), I woke up the Emperor's dad and put him on a bathing duty, in the kitchen, where all baby bathing happened in our house. And, please mind you, that the father was a pro of a different character, he was a master in dirty pots clean-up, and was regularly asked to wash all the pots and pans left after cooking. Do you know where this is going?  🙂   I come into the kitchen to find a sleep-deprived new dad, with his eyes only half-open lathering the baby up with dishwashing soap and having a Brillo pad in his hand getting ready to scrub the "dirtiest" pot he ever had to clean. And, yes, the baby survived, so did the father 🙂
The little terror managed to score quite a few "Dennis The Menace" moments once he started crawling (at 6 months) and then walking and running (at 11 months), but his "jewel" of the baby terrors happened at 9 months of age, in the middle of winter. I was home during the afternoon, making dinner for the evening and attempting to chase after my bundle of energy, who, by no means wanted to be confined to a playpen and, therefore, insisted on a free roaming (that came with pretty steep charges as it turned out). The bell rang, and I stepped into the front hallway to open the door for the mailman, forgetting for a second to leave the lock open. Like a lightning strike and just a blur in my peripheral vision, the baby crossed 3 rooms in a military style "rapid descend" and closed the door right behind me. Leaving me locked out in a small cold hallway, wearing just a t-shirt and thin pants in the middle of a snowy February day. And leaving himself locked in a house with a lit oven where dinner was making. It's hard for me to describe the sheer panic I felt at that moment that lead me to forgetting how to speak English, which didn't happen even during the most agonizing labor pains (you know how they say that during some terrorizing or painful occasions you might spontaneously revert to your native language), that was my exact moment, I was completely speechless, in any language. It took me a while to find any neighbor who was home during the day and able to open the lock (and he did it masterfully, not even damaging it a bit, and, by the way, we were able to return the favor years later, when his wife got locked out of their house 🙂  )  Yes, even as a baby, the kid was up to no good.
His toddler and pre-school years went under the premise of the "big fibbing time", he became a mastermind for pulling the audience into believing something that'd completely contradict any common sense. Not a big sweets eater (still to this time), he loved buying the treats from the ice cream truck, just to get the thrill out of smashing the ice cream cone into the sidewalk, for example. So, at some point, I started getting strange glances from the neighbors on the block, only to find out later that he was going around during his daily strolls with the babysitter and while she'd turn away, he was asking neighbors to give him money because "we had no food in the house, and he even had to go on daily fishing trips with his grandfather just so we'd have some dinner that night". And even though I'm still stunned at how quickly adults tend to believe some 3 year-old's stories, my only concern was to avoid having a Children Services worker at our door one day.
The next story happened during one of the hottest day in July, when the mailman rang the bell yet again (I never left the door unattended from that February day on by the way), and I was out in the hallway signing for packages and getting mail. Out comes my master mind manipulator wearing his winter coat, rain boots and trying to blow his nose into a whole roll of paper towels. He opened his mouth and started complaining that "these people keep the house so cold with no working heat that he is constantly sick and has to wear winter clothes and boots even inside". It must've been a REALLY hot day, as the mailman was purely over-heated and not thinking clearly when he started giving the sympathetic eye to the kid and the "evil" glances toward me (actually, it should've been the opposite). Yet again, I was praying there won't be an open ACS case on us.
Thus run the sweetest memories of the years gone. We've had a lot more happenings before, after, and in-between, broken table lamps, fingers stuck into door locks, heads put through the next door fence, numerous appearances in the school Principal's office, but as the stress of having to deal with the terrifying incidents fade, the sweet heart pangs for his earliest memories intensify leaving you even more nostalgic to sink back into the childhood of a boy who is now on a verge of becoming a man.
What's Cooking This Week
Sweet memories definitely require something sweet and buttery, but with a twist, preferably a twist of liquor, as this is a sure way to cope with any little terrors in a house.  Pound cake could fulfill all the requirements on any given day, a cognac addition will make your memories sweetest out of them all.
Not Your Mom's Pound Cake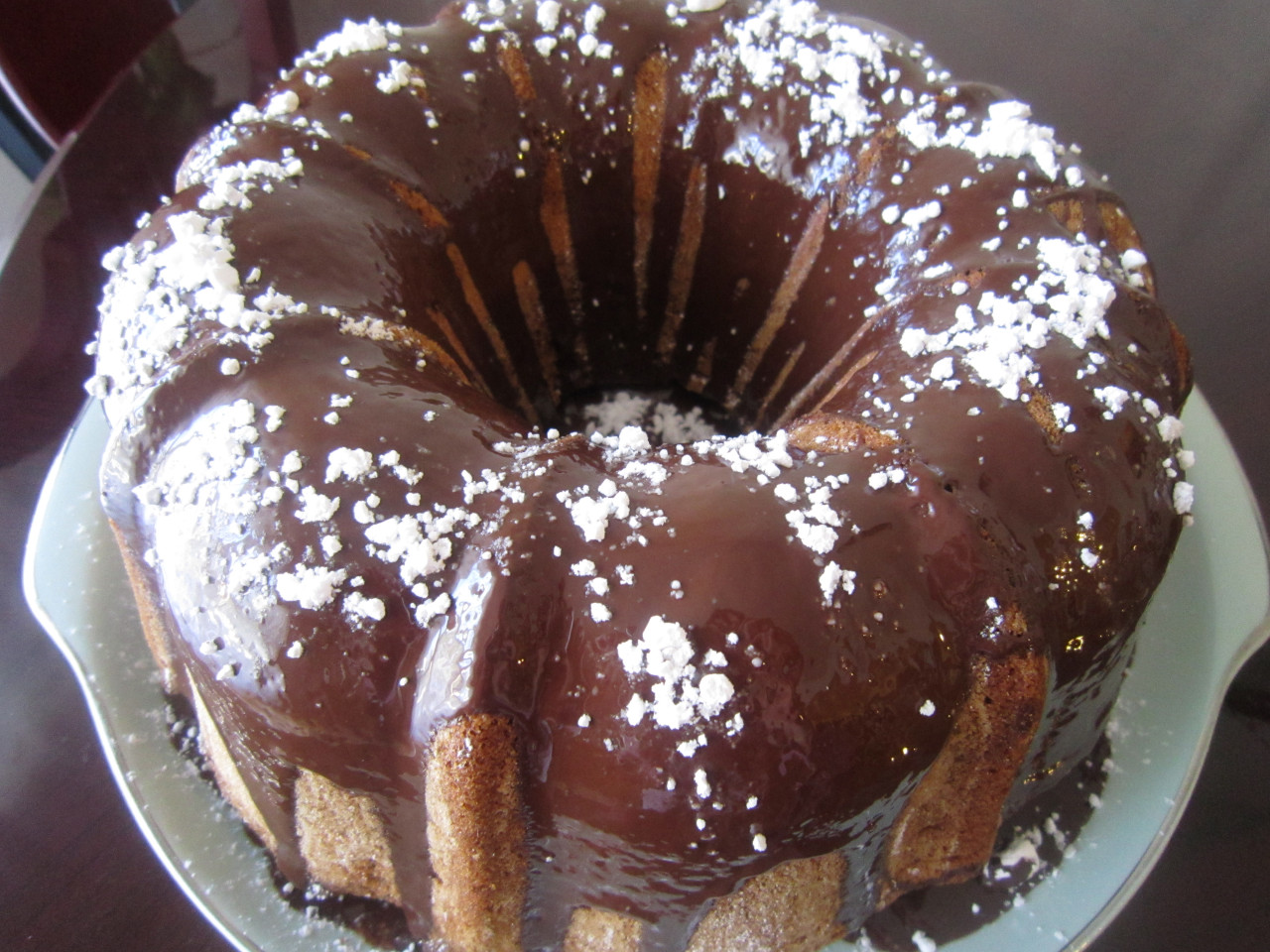 1 box of gluten free pound cake mix ( I recommend 1-2-3 Gluten Free) or wheat pound cake mix or regular cake mix (white or yellow)
5 large eggs, room temperature
1 1/2 cups  of Spectrum Vegetable Shortening or  regular unsalted dairy butter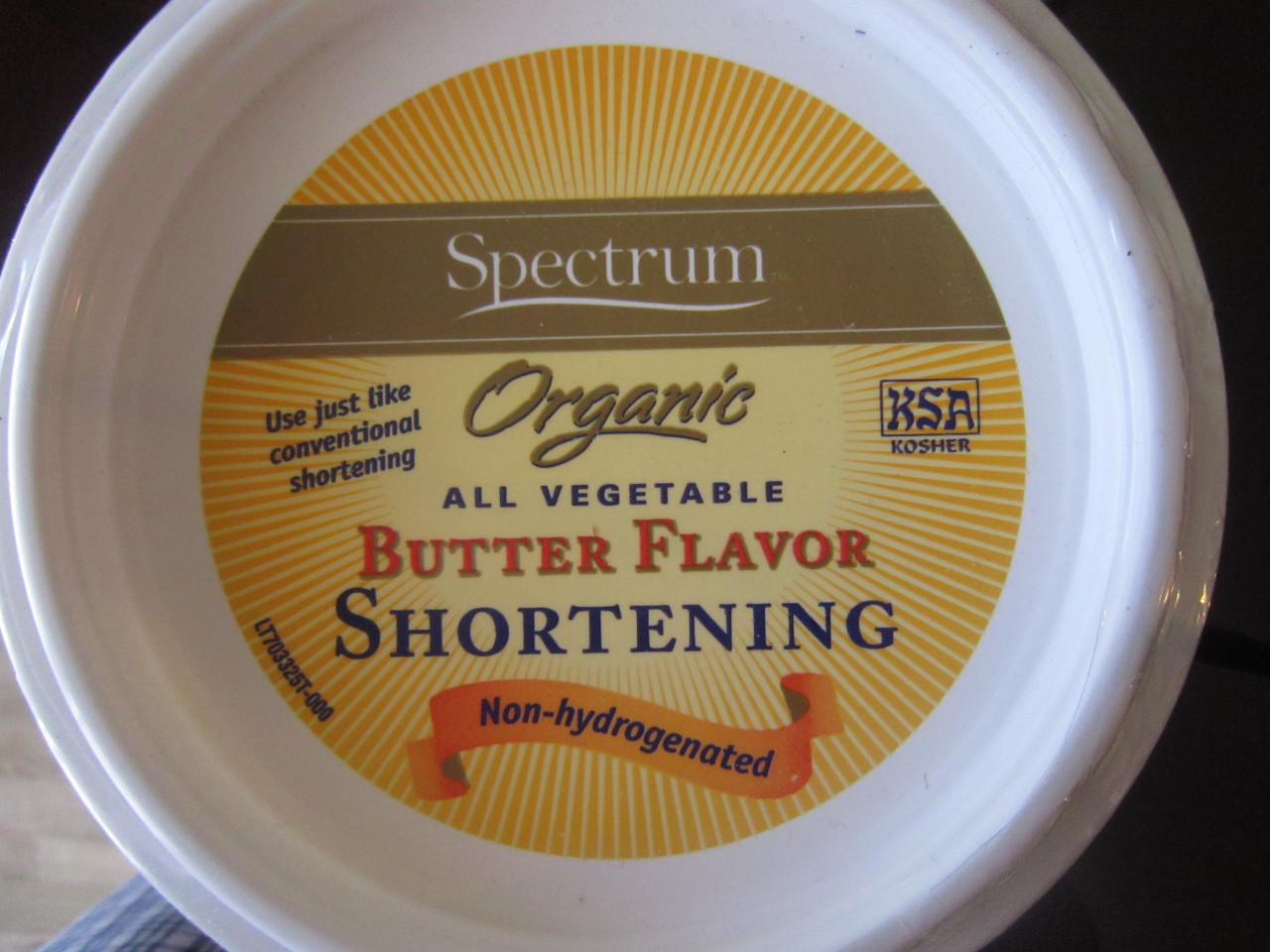 1/4 cups  of cognac
1/2 cup  of apple cider
For The Glaze:
1/2 cup of melted chocolate bar or chocolate chips
2 Tbspoons of melted refined coconut oil or canola oil
powdered sugar
Pre-heat oven to 325. Start by mixing together cake mix and the shortening, add eggs, one by one, and then incorporate the liquids. Spray a bundt pan with oil spray and pour the batter in, bake for 1-1 hour 15 minutes or until the toothpick comes out clean. Place a plate under the cake and invert the pan leaving the cake upright, let if cool off for a few minutes.
For the glaze, combine melted chocolate and coconut (canola) oil, drizzle or pour it over the cake while it's still warm, sprinkle with powdered sugar. I wouldn't blame you if you decide to have it with cognac rather than a cup of tea 🙂  Enjoy!