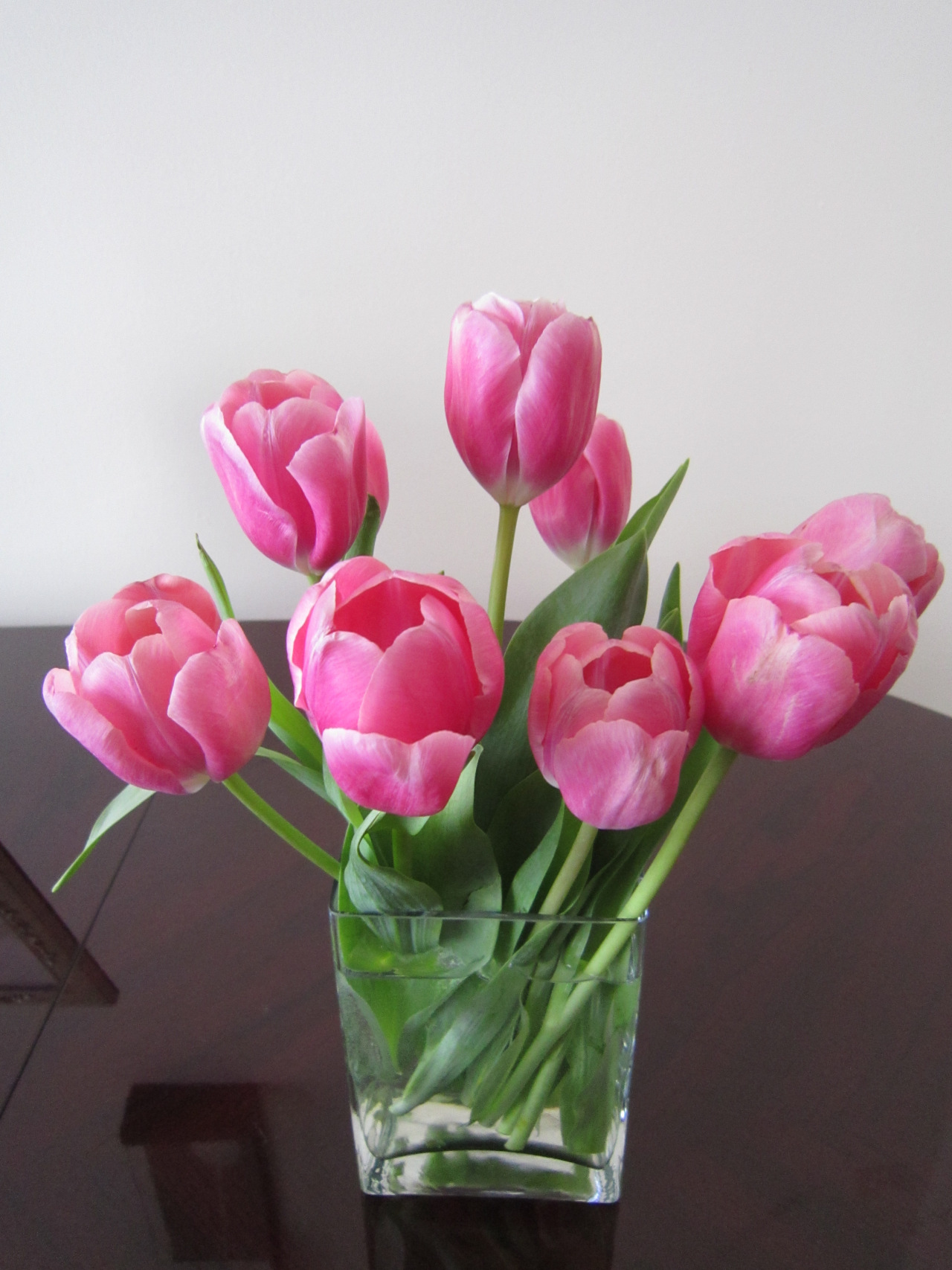 This week, I've been pondering the concepts of Hope and Living in the Now (both are very handy things when you don't feel your best and just hope that nothing serious is going on, yet again, and maybe, just maybe, one of these days doctors will find a cure to stop all my ailments). Hey, I warned you, some of the posts will contain rants or whining, this is one of them, partially 🙂
     The concept of Hope is as old as Humanity is, without it, we're just empty shells with no dreams, aspirations and a direction in life. We are introduced to the concept at a very early age, when our parents speak to us referring to all the wonderful dreams they have for us (often, a derivative of their own unfulfilled dreams). We grow up constantly being oriented into the future, when all those hopes will finally come to fruition (no matter how unattainable they are, that's why they are hopes and dreams, the psychological connection to those hypothetical future moments becomes as important as having those moments actually fulfilled in life). And some of them do become reality, with a lot of active involvement and also being "in the right time" as everything in life the way it's supposed to be, and nothing is coincidental.
     And as we become parents themselves, we continue on installing dreams and hopes in our own children and often lament or grieve the aspirations that we didn't see materialize. Day after day, our cognition and emotions are either future or past-oriented, or often both, as again, we "transfer" our dreams onto our children with the hope of finally having them transformed into reality. We've perfected the "Future" and the "Past", but in the process, we've lost the "Now". We do not pay attention anymore what good is going on at this second (even if that good is a tiny pebble among a whole canyon of difficulties), and we don't want to receive the many great things that are within our reach right at this moment (we'd rather wait for the most wonderful things that are "promised" to us in the future only to find out that many of them will remain just that, dreams).
     The importance of Hope is valuable as being a part of human existence and a connection to miracles that may be one day bestowed upon us, but the importance of Living in the Now is immeasurable as a connection to your own Spirit and the World around you that is very much reachable and welcoming of all your "Now" dreams and aspirations.
     My "miracle" hopes are that one day I will wake up and be completely healthy and cured of all past, current and future illnesses, that there will be some magic pill that I can take and erase not only multiple ailments but also any fears that some old or new diseases will crop up, but chances are, it will probably never happen, but if I lose that hope, I will also lose a will to live. Hope is very important, as we just agreed on that. But while I wait for that magic pill to be discovered, I'm also desperately trying to find some sense and motivation to feel that every single day, no matter how bad it was, had some joyous moments and small accomplishments and maybe even some tiny steps towards that "One Big Dream". If I lose that, I will not only lose a will to live but also a sense of self and a connection to the Divine Spirit that is in all of us. As the Universe has no time and no past and future, it only exists in the Now. We need that Now connection to remain both human and divine and continue on our chosen path.
     As I was coming home after a particularly hectic day, I passed a store full of spring flowers. A vibrant and fragrant call of the flower display was the best moment of that day. And I can probably wait till I get a huge bouquet presented to me by "the man of my dreams", or maybe a mysterious stranger sends it with an admiration note (hey, it's a dream, and I can make it any way I want it). Or I can own the very essence of spring spirit right now, and enjoy all the wonderful moments the flowers can bring me today.
     The importance of believing that a perfect stranger is already thinking of sending me flowers is unquestionable, the importance of buying yourself flowers today is immense!
What's Cooking This Week
     This week is all about hopes and dreams, the "Big Ones" and in the "Now". One day I hope I will be able to take a ride through Italian countryside, and hopefully, a companion will be wonderful too! But I can also bring warm and sunny Italy into my home right now, that's why we are having Tuscan Soup this week.
    A traditional Tuscan Soup is made with crumbled sausage, potatoes, cream, spinach and sweet peppers. I'm cooking a healthy version of that dish, tiny turkey meatballs are added instead of sausage (you can also add sliced Portobello mushrooms instead to make it vegan) and I'm skipping spinach as I want to garnish the soup with fresh scallions (the idea is for all the flavors to compliment not compete with each other).
Tuscan Soup With A Twist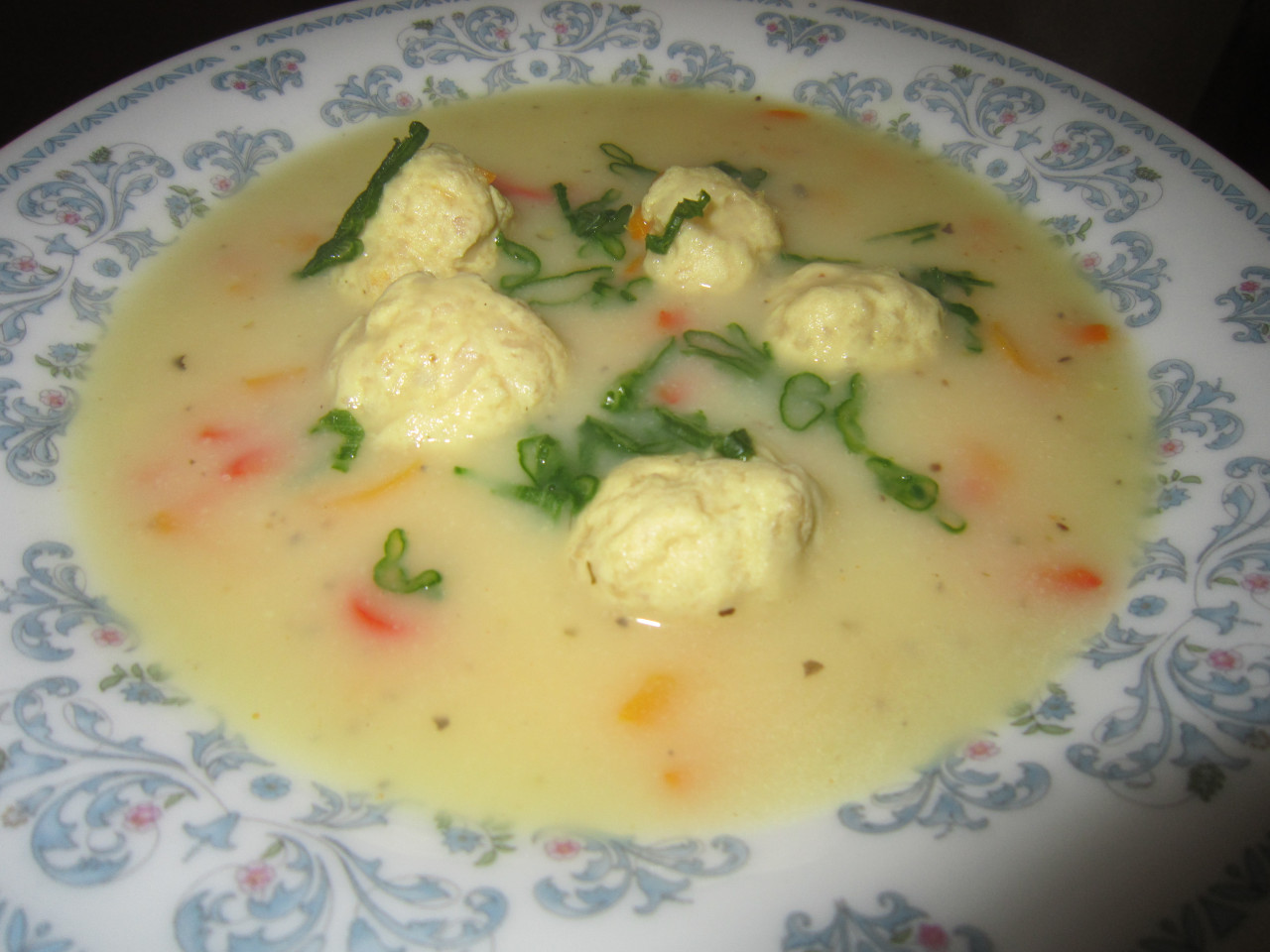 1 whole cauliflower head, cut into smaller pieces
3 large or 4 medium potatoes, cut
15 mini bell peppers or 2 large ones, sliced very thin
1 lb ground turkey
1/4 cup instant oatmeal
fresh scallions, cut for garnish
salt, pepper, spices like basil and oregano
     In a large pot boil cauliflower and potatoes in a slated water until done, reserve some water, strain and let them cool off. Boil another pot of water (just enough to cover all the meatballs), add oatmeal and some salt/pepper/spices to ground turkey, mix well and form tiny meatballs. I like to add oatmeal instead of breadcrumbs as it binds really well without making meatballs mushy and without adding extra carbs to the mixture 🙂 Cook meatballs until half-way done and then add sliced peppers, cook all until fully done, do not strain.
     In a blender combine cauliflower, potatoes and some of the reserved water untill well blended, add more spices as needed. You may also add some milk or cream if you like, but to me, the base was pretty creamy and didn't require any additional thickeners.
     Combine this base with meatballs, peppers and the soup water they were cooking in and bring it all to a boil on a very low flame. Garnish with scallions or fresh herbs as desired. You'll end up with a big pot of soup, it freezes well and can be a quick yet satisfying lunch option.  And, trust me, the kids won't know there is cauliflower in it, mine had two bowls at once, and he passionately hates cauliflower 🙂 Enjoy!